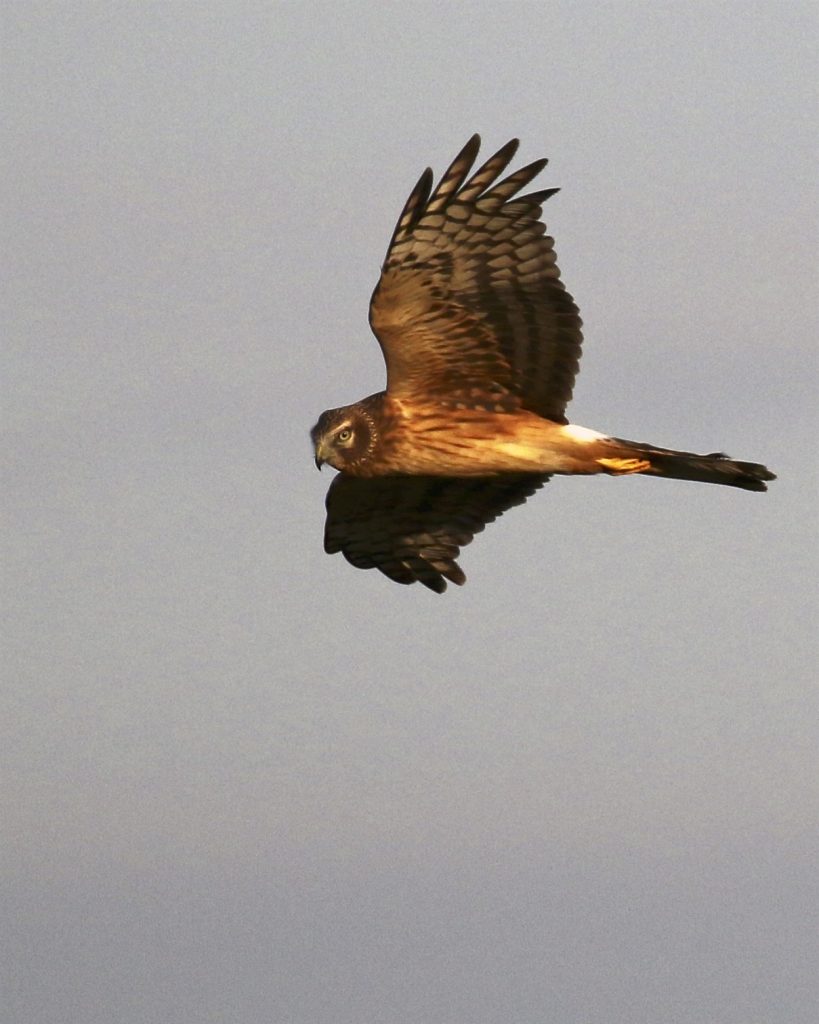 My Saturday shift counting at Mt. Peter Hawkwatch was steady but not exactly exciting. WNW winds provided me with 47 migrating raptors, consisting of mostly Red-tailed Hawks (22). Raptor highlights for me were decent looks at 3 adult Red-shouldered Hawks, and a distant look at a migrating 'Gray Ghost', an adult male Northern Harrier. My non-raptor highlight was 6 Common Loons – one group of four, and two singles. Photos were scarce for the day, but thankfully visitors were not. I enjoyed the company of Linda Scrima, Judy Cinquina, Maria Loukerisk, and Rob Pirie. Huge thanks to all four for their help spotting birds too.  Here's my report for the day:
Total observation time: 7.5 hours
Official Counter Matt Zeitler
Observers: Judith C. Cinquina
Visitors:
Linda Scrima, Maria Loukeris, and Rob Pirie.
Weather:
Cloudy and cool with a WNW wind. Temperatures ranged from 5 to 13 degrees Celsius
Raptor Observations:
One adult Bald Eagle, one male Northern Harrier, and three adult Red-shouldered Hawks.
Non-raptor Observations:
Non-Raptor Species: Dark-eyed Junco (15), Black-capped Chickadee (9), American Robin (168), American Goldfinch (4), Common Raven (2), Eastern Bluebird (2), White-breasted Nuthatch (3), Tufted Titmouse (2), Cedar Waxwing (18), Red-bellied Woodpecker (1), Purple Finch (1), Canada Goose (14), Common Loon (6)