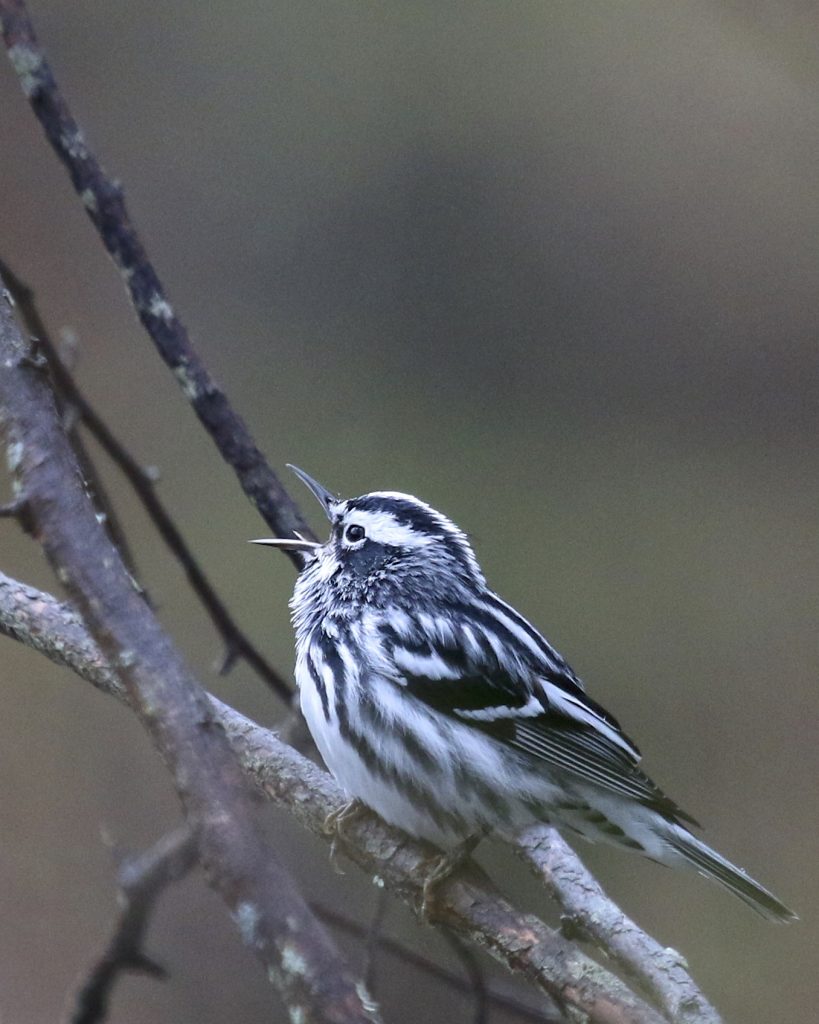 I got a fairly early start this morning; I was headed out to hike the Sterling  Valley Loop Trail at Sterling Forest State Park. It was raining when I arrived, and it pretty much rained for the entire 7.7 mile hike. While it never came down very hard, it was just enough to make birding a little bit difficult. I wore good rain gear, so I stayed dry and so did my camera (by the way my gear included wearing a day glow vest since turkey hunting season started this morning). And I had a cover for the eyepiece of my binoculars, so I was doing my best to keep the rain off of the ocular lenses. But, I didn't take into account a couple of things: First, I spent much of my birding time looking straight up into the tops of trees, so the objective lenses of my bins were getting soaked. Second, whenever I brought my binoculars to my eyes, the ocular lenses would fog over. Next time around, I will be sure to bring a soft absorbent towel for drying the objective lenses and clearing the condensation off the ocular lenses. I was also holding my bins away from my eyes so they wouldn't fog over, at that worked to a certain extent.
As far as the birding went, the trail was only moderately birdy. I spent 5 hours hiking and had a modest (for this time of year) 39 species. I added 2 species to my Orange County year list: American Redstart (of which I had several), and Eastern Kingbird. I thought I was going to have to do a post with no photos (which I am always reluctant to do), but luckily when the rain let up a little bit, I had a decent opportunity with a Black-and-white Warbler. I also had a chance to photograph an Eastern Kingbird, but I was shooting through the brush and never got a clean focus on the bird.
When I had gotten home and stripped off all my wet gear, I received a call from Rob Stone. He was on a WHITE-WINGED SCOTER at Wickham Lake. Back on with the gear! I ran for the bird and it was still present when I arrived. I walked the trail on the southeast of the lake to get a little closer to the bird. I got better scope views from there and a post-able photo. WWSC is definitely what I consider a good bird for the county. Thanks once again to Rob, who never ceases to amaze.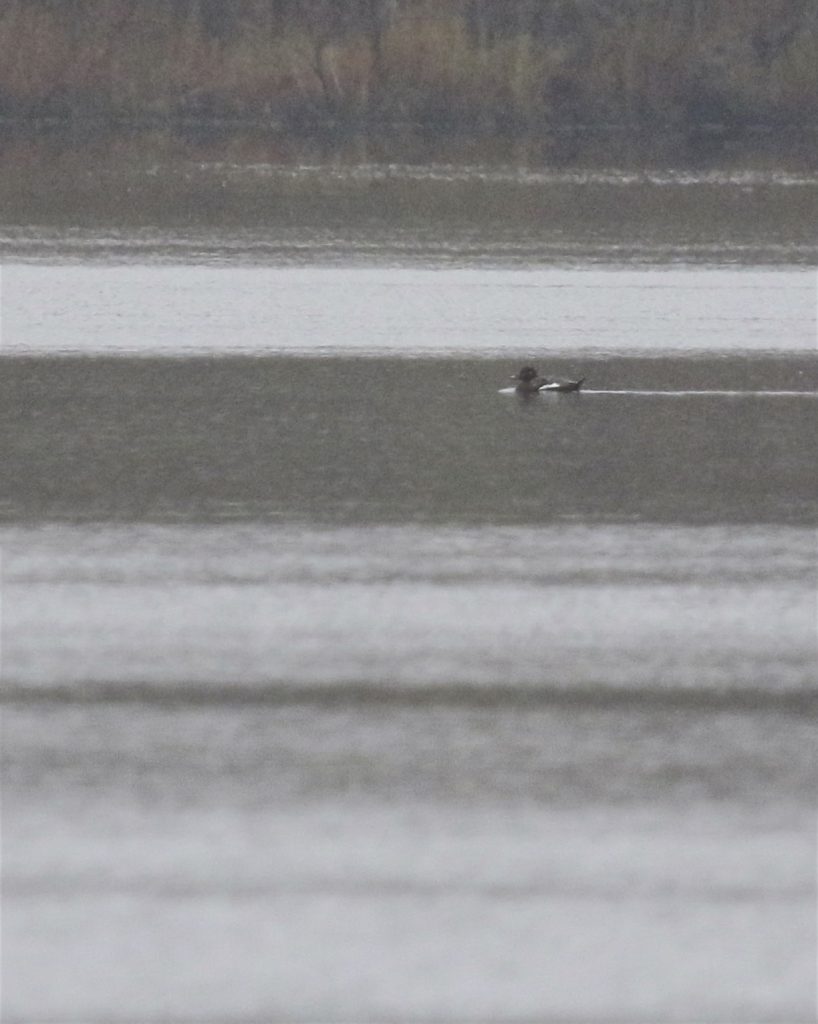 And then there was this…