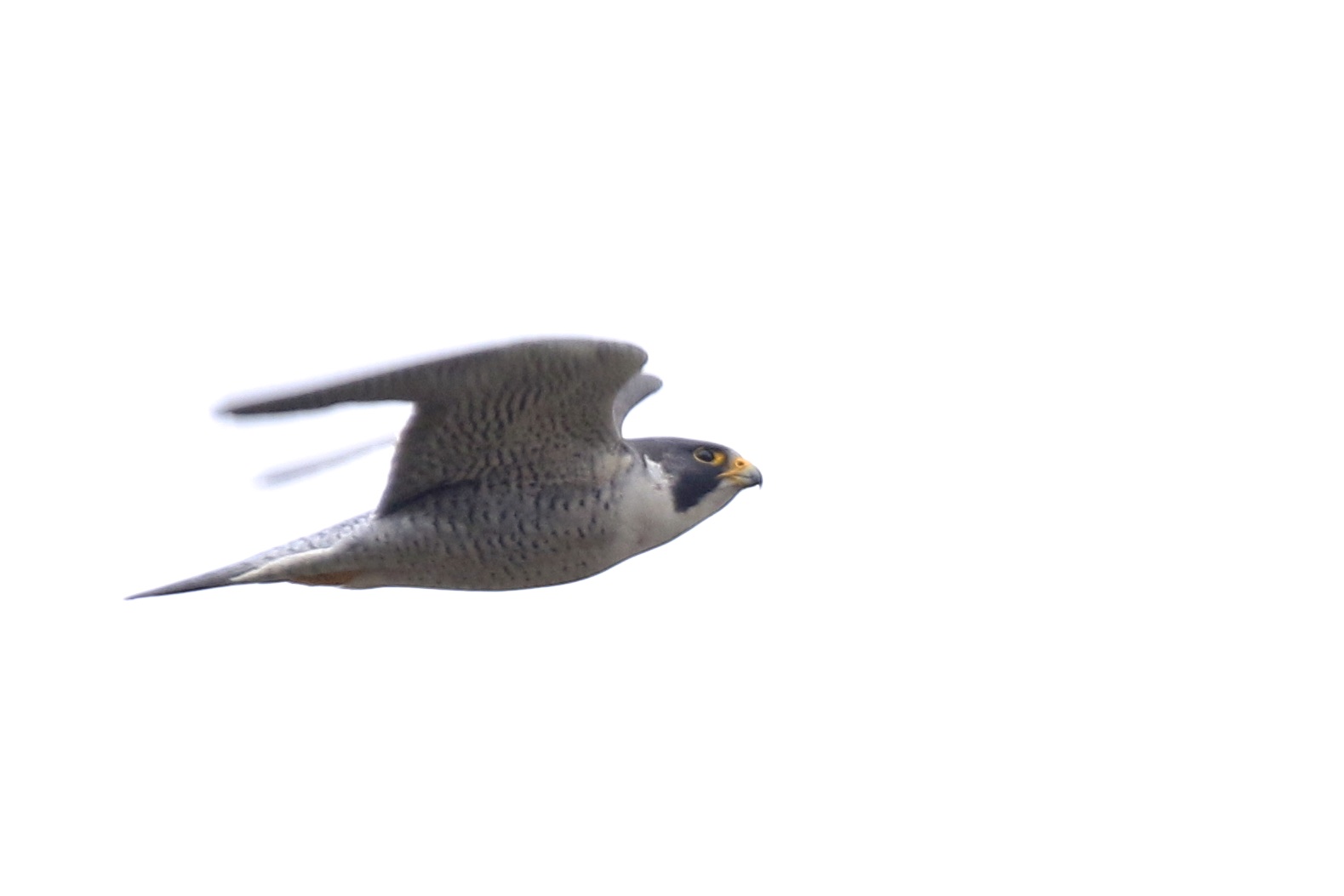 I met up with Kyle Dudgeon this morning to try to photograph Peregrine Falcons. The lighting was tough, so with the exception of a few photos such as the one at the top of this post, we ended up having more success shooting video with the iPhone through my spotting scope. We ended up with what I think is some remarkable footage; I've included three short clips in this post. The first one shows the birds mating, which was incredible to see live and Kyle and I were flipping out:
The male left the area for a short while, successfully hunted, and then came back with prey. In this video he eats a portion of the prey and then takes off to share the remainder with the female:
and finally, here is a very short clip of the female finishing up preening and taking flight, flying out of view and then cutting right in front of the scope again.