*Click on photos to enlarge.*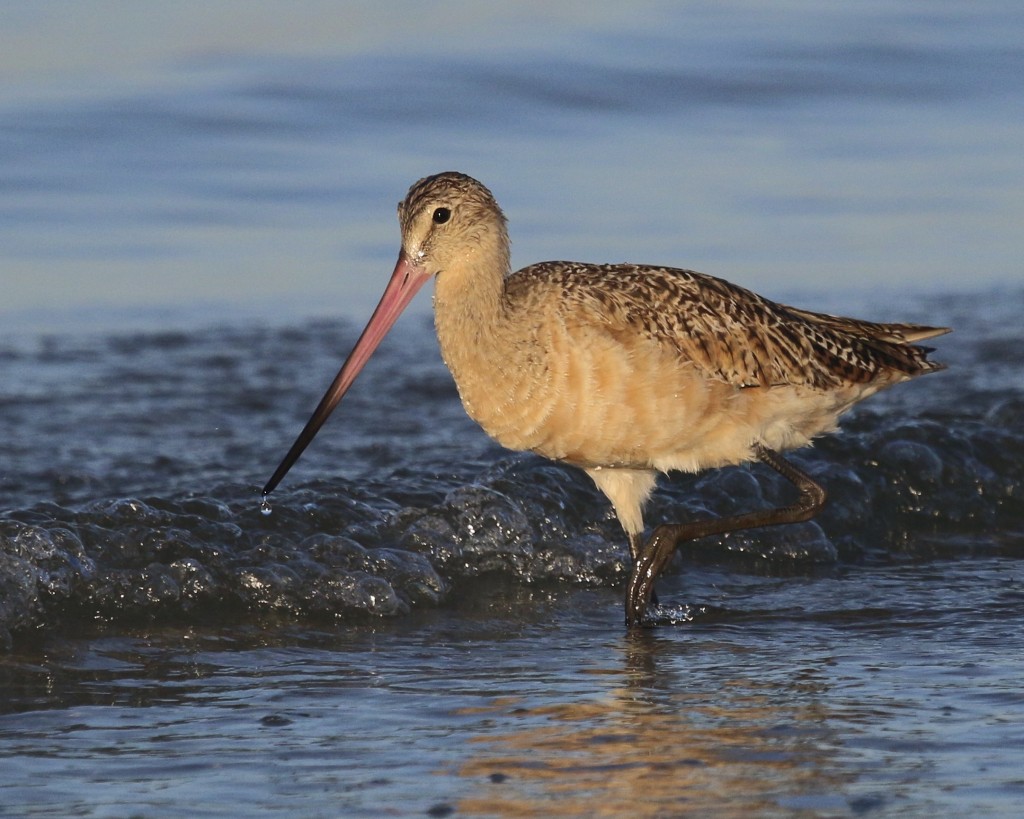 I love shorebirds. I really love shorebirds, but boy can they be difficult to identify. Especially when you are at a beach in another state a thousand miles away and you really haven't done your homework.
I got several recommendations to go to Bunche Beach while I was in Florida, and I ended up going there early in the morning on two different days. On the first day, the number of shorebird species I had was on the low side; two photographers were there ahead of me and were literally chasing the birds around. I did better on the second day when I basically had the beach to myself. What a great joy to have all these beautiful shorebirds in perfect, gorgeous light. But then, of course, you have to identify them. I struggled as I sorted through the birds, but I think I eventually figured them all out. Here is my list of shorebirds I had for the two days; if you see any of the photos here misidentified, please comment to help me get it right – thanks! Life birds are in all caps.
American Oystercatcher
Black-bellied Plover
Semipalmated Plover
Willet
MARBLED GODWIT
Ruddy Turnstone
RED KNOT
Sanderling
Dunlin
Least Sandpiper
Short-billed Dowitcher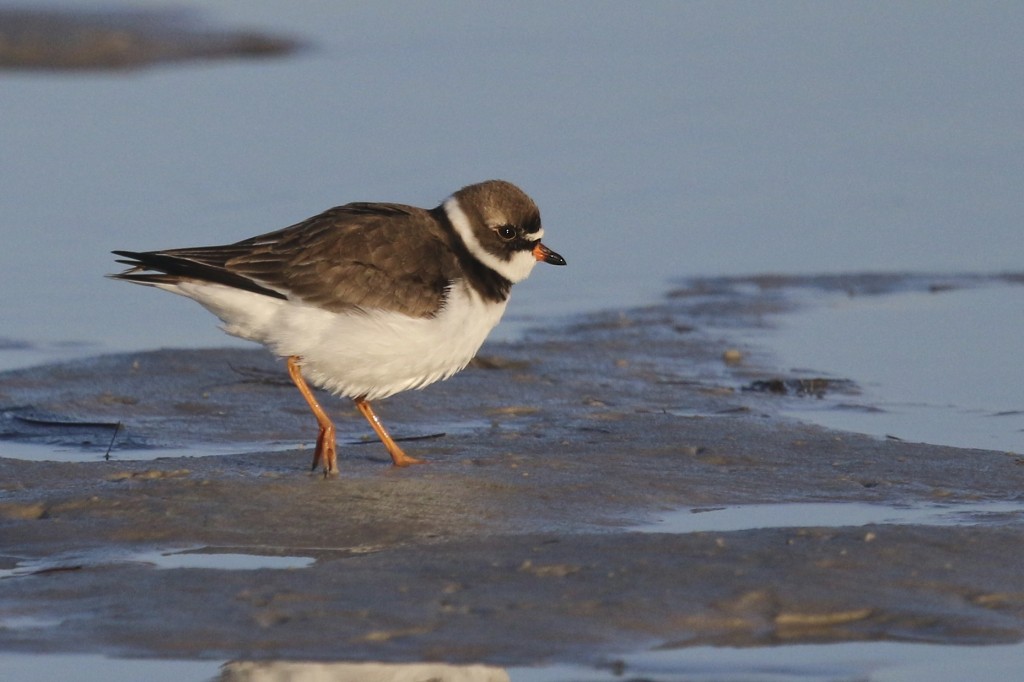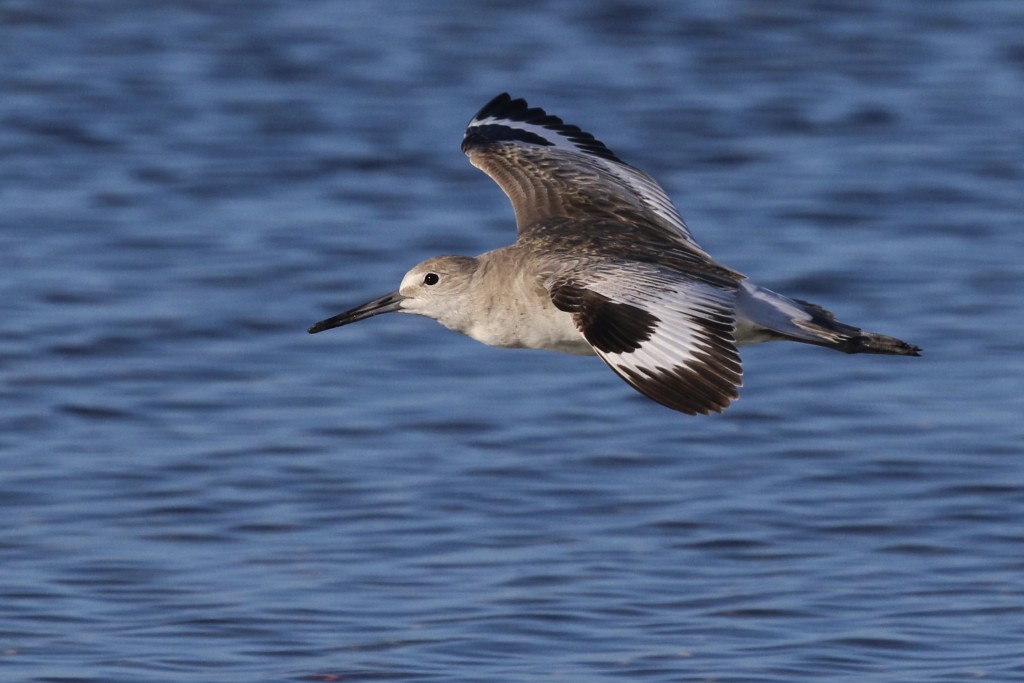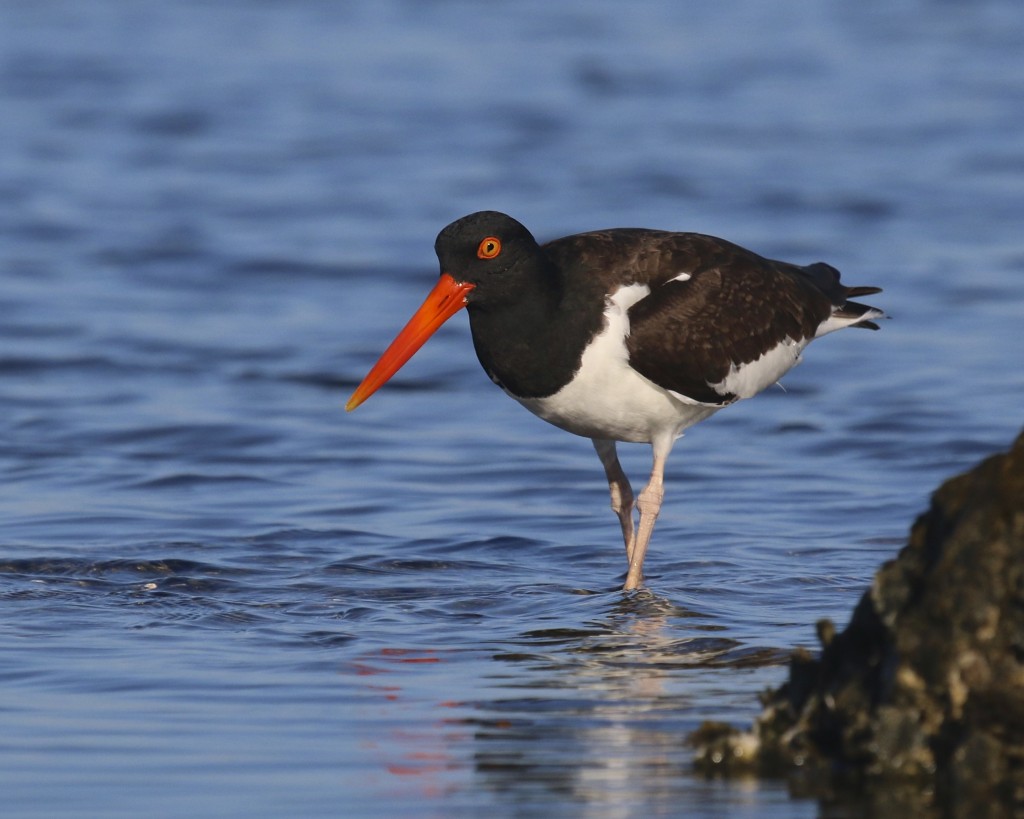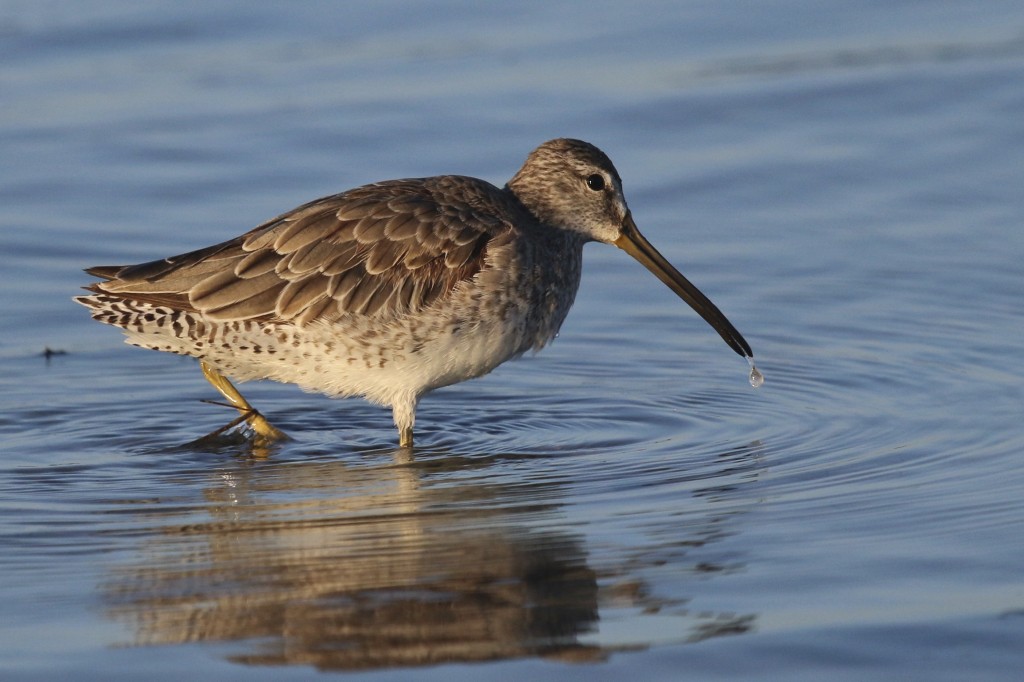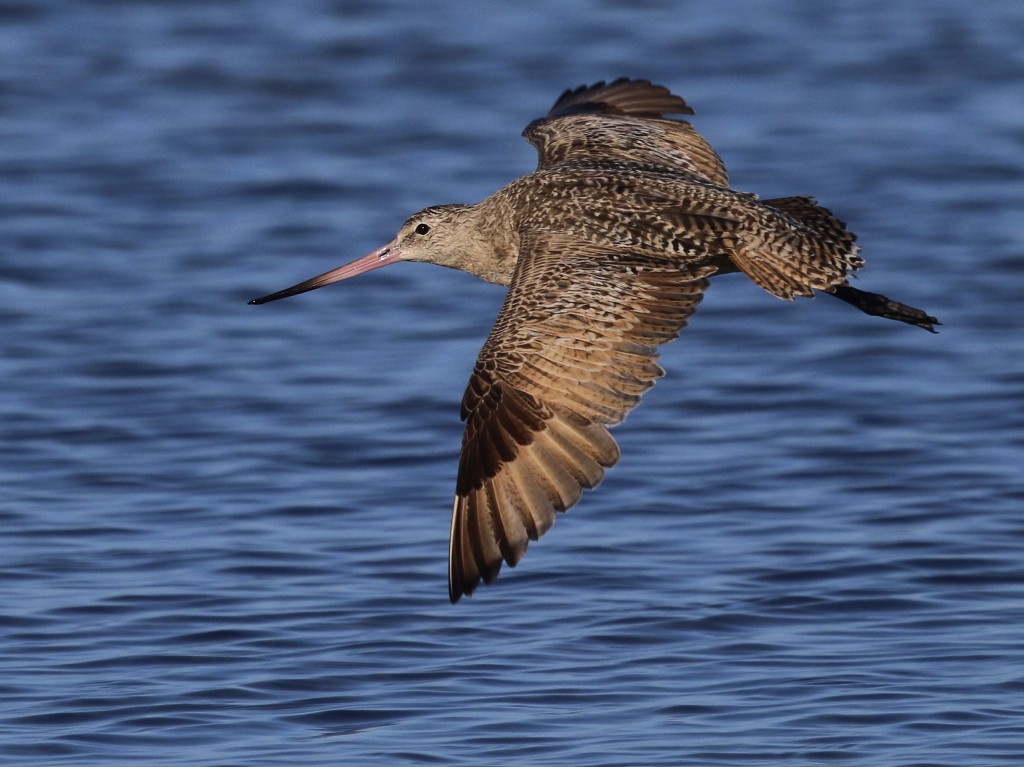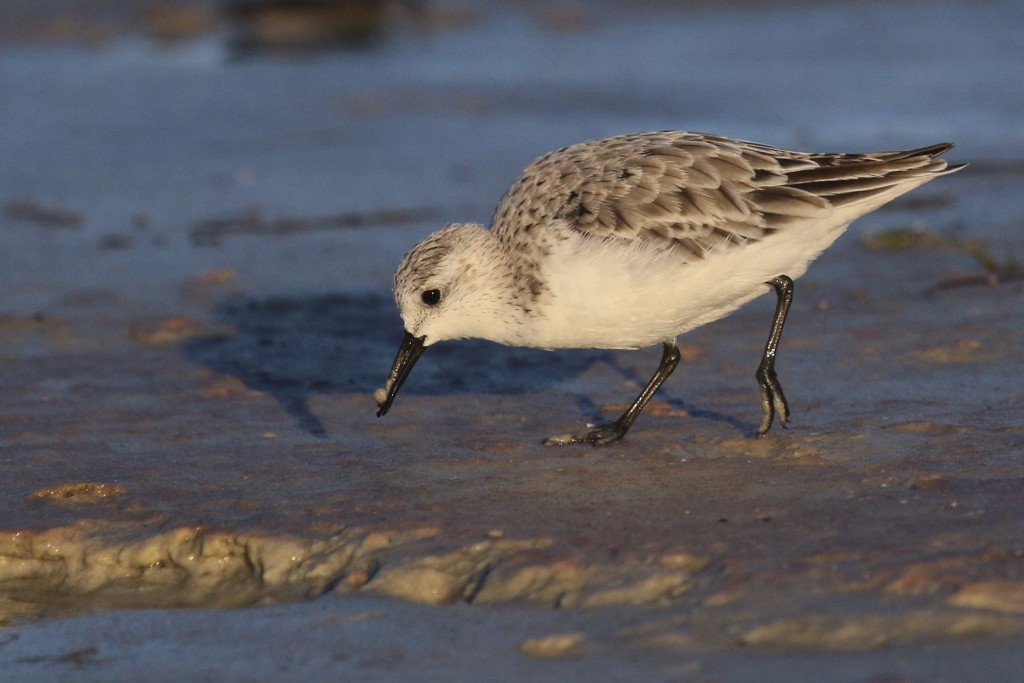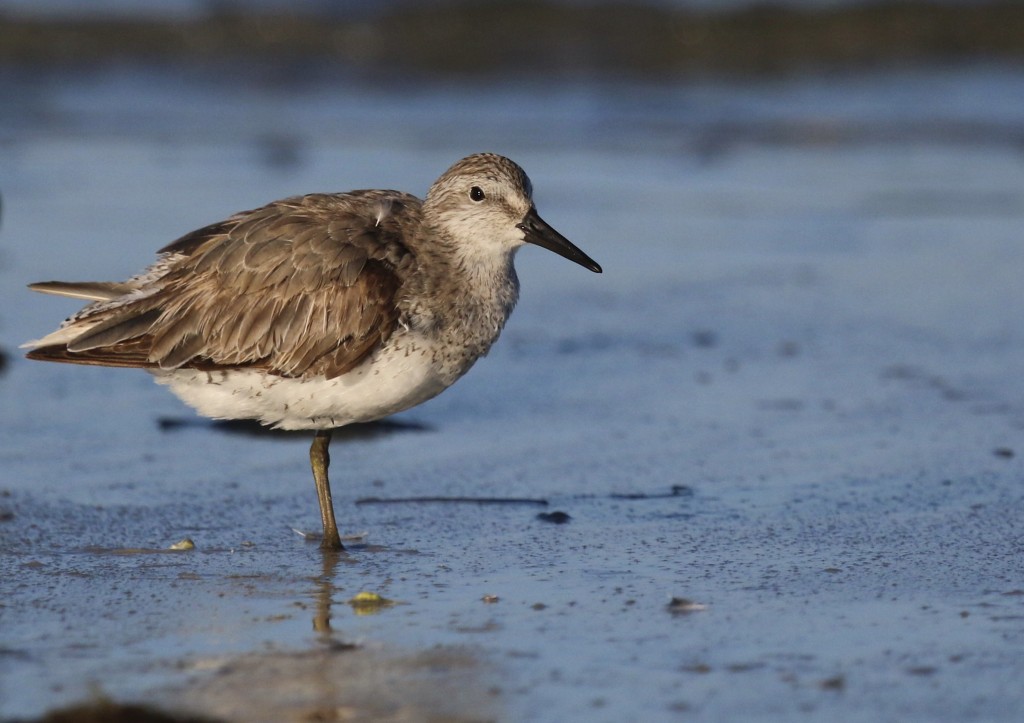 Bunche Beach is a great location and I had more good birds than just the shorebirds. I enjoyed watching a large group of Black Skimmers flying in unison over the water in the distance; I estimated at least 65 birds were there. When they came to rest on a distant sandbar, I noticed that there were approximately a dozen ROYAL TERNS there as well. I also did well with wading birds, including: Great Blue Heron, Little Blue Heron, REDDISH EGRET, Yellow-crowned Night Heron, White Ibis, and five ROSEATE SPOONBILLS did a flyby on that second morning. Beautiful birds!