*Click on photos to enlarge.*
The highlight of the weekend was, of course, the Crested Caracara in Montgomery, which I saw Saturday afternoon (I've received reports that this bird continued at the same location on Sunday 4/12). While looking for the caracara on Saturday, I came across many raptors and I was lucky enough to get a decent photo of a couple American Kestrels. Later that evening, Tricia and I went to Piermont, NY to go out for her birthday dinner. We did not have tons of time, but we made a quick stop at Piermont Pier where we got very appropriately lucky with the very blue-billed Ruddy Duck at the top of this post (appropriate since Ruddies are Tricia's favorite, the blue bill was the icing on the cake!).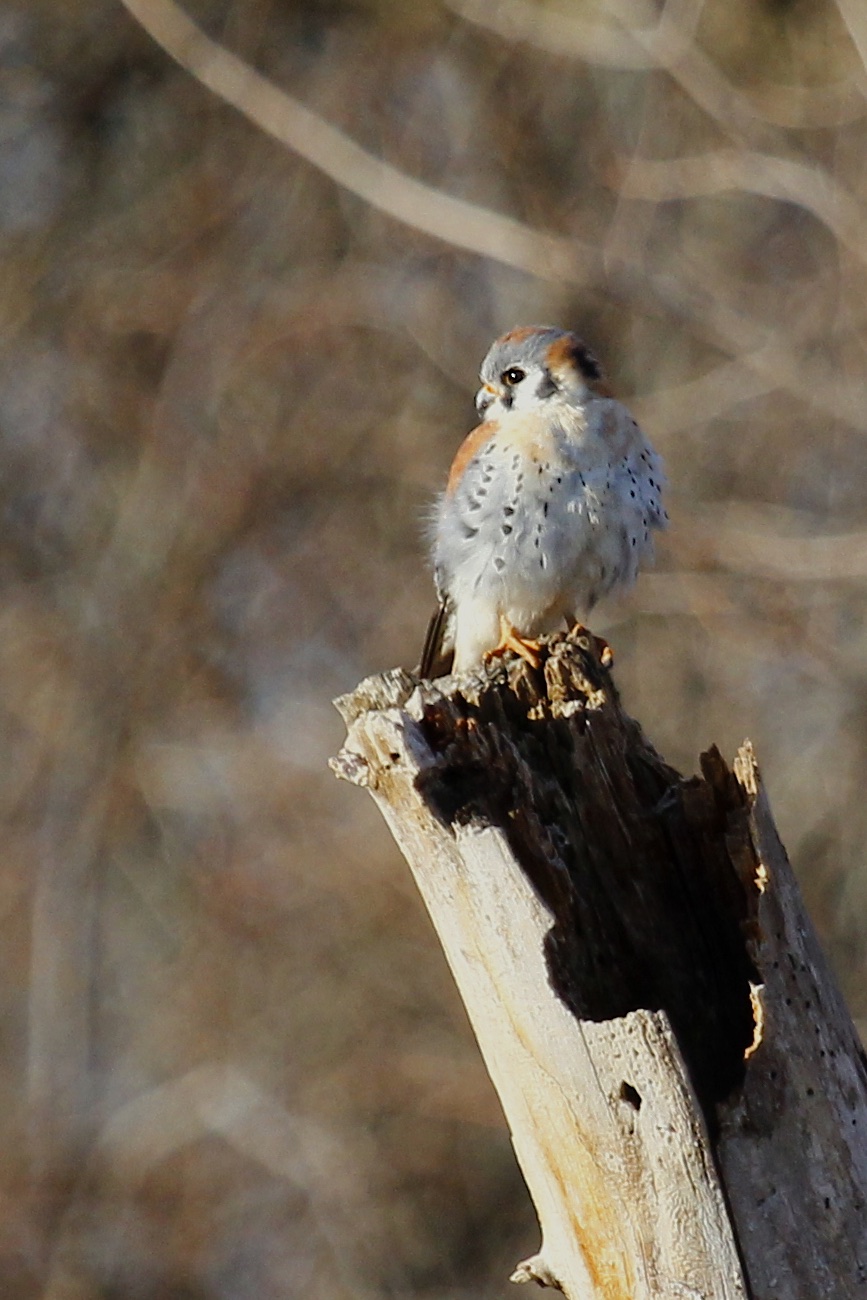 On Sunday morning, I joined Karen Miller and Sharon Dewey Scavatto (who drove in that morning from Massachusetts) and we birded the Bashakill Wildlife Management Area. It started out on the chilly side with enough of a cold breeze to make my hands uncomfortable as we birded Haven Road first thing. Highlights at Haven Road included: 1 Common Goldeneye, 2 Northern Shoveler (first ones at the Bash this year), and 4 Blue-winged Teal (my first of the year). From there, we headed over to the Nature Trail, hoping for the Red-necked Grebe and the Common Loon that had been seen there. We struck out with the RNGR, but we did get brief but good looks at the Common Loon. We also heard a Barred Owl from across the Bash, and I got my first Golden Crowned Kinglets of the year. Our next stop was the Deli Fields where I got my FOY Field Sparrows. Our final stop was at the Main Boat Launch to go for the Horned Grebes that have been there. We got very good scope views in perfect light of 4 HOGRs. We walked part of the Birch Trail and I got my FOY Swamp Sparrows. By my record we had 44 birds for the day, I'll put the list at the bottom of this post.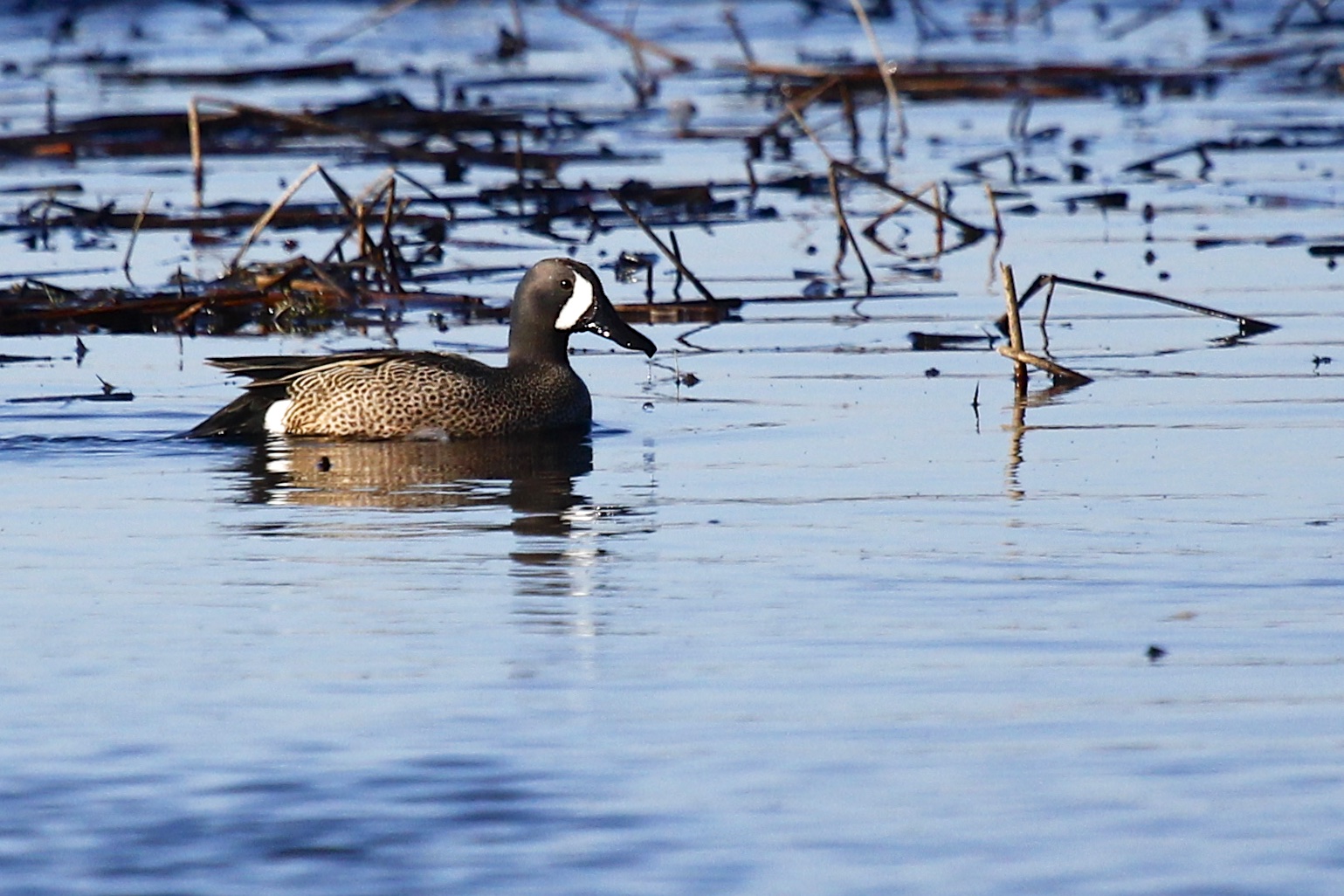 Bashakill State WMA

Canada Goose
Wood Duck
American Wigeon
American Black Duck
Mallard
Blue-winged Teal
Northern Shoveler
Green-winged Teal
Ring-necked Duck
Bufflehead
Common Goldeneye
Hooded Merganser
Common Merganser
Common Loon
Pied-billed Grebe
Horned Grebe
Great Blue Heron
Osprey
Bald Eagle
Red-shouldered Hawk
Red-tailed Hawk
Ring-billed Gull
Rock Pigeon
Mourning Dove
Eastern Screech-Owl
Barred Owl
Belted Kingfisher
Red-bellied Woodpecker
Downy Woodpecker
Northern Flicker
Eastern Phoebe
Blue Jay
American Crow
Tree Swallow
Black-capped Chickadee
Tufted Titmouse
Golden-crowned Kinglet
Eastern Bluebird
American Robin
Field Sparrow
Song Sparrow
Swamp Sparrow
Red-winged Blackbird
Common Grackle