*Click on photos to enlarge.*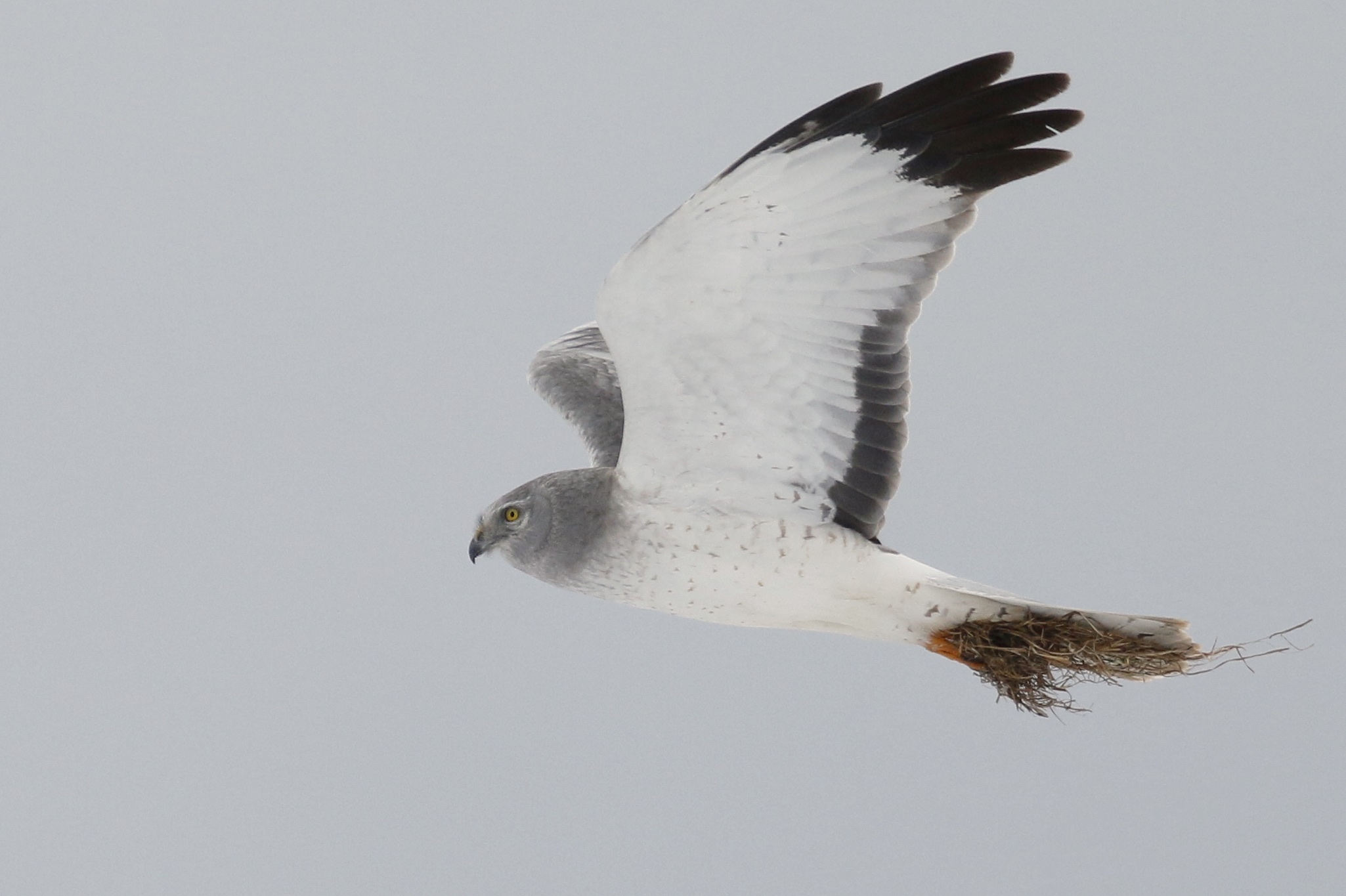 I spent a long day on Saturday birding in the Black Dirt Region. I started the day by getting my first Killdeer photo of the year when I came upon 5 Killdeer on the side of the road on Onion Avenue…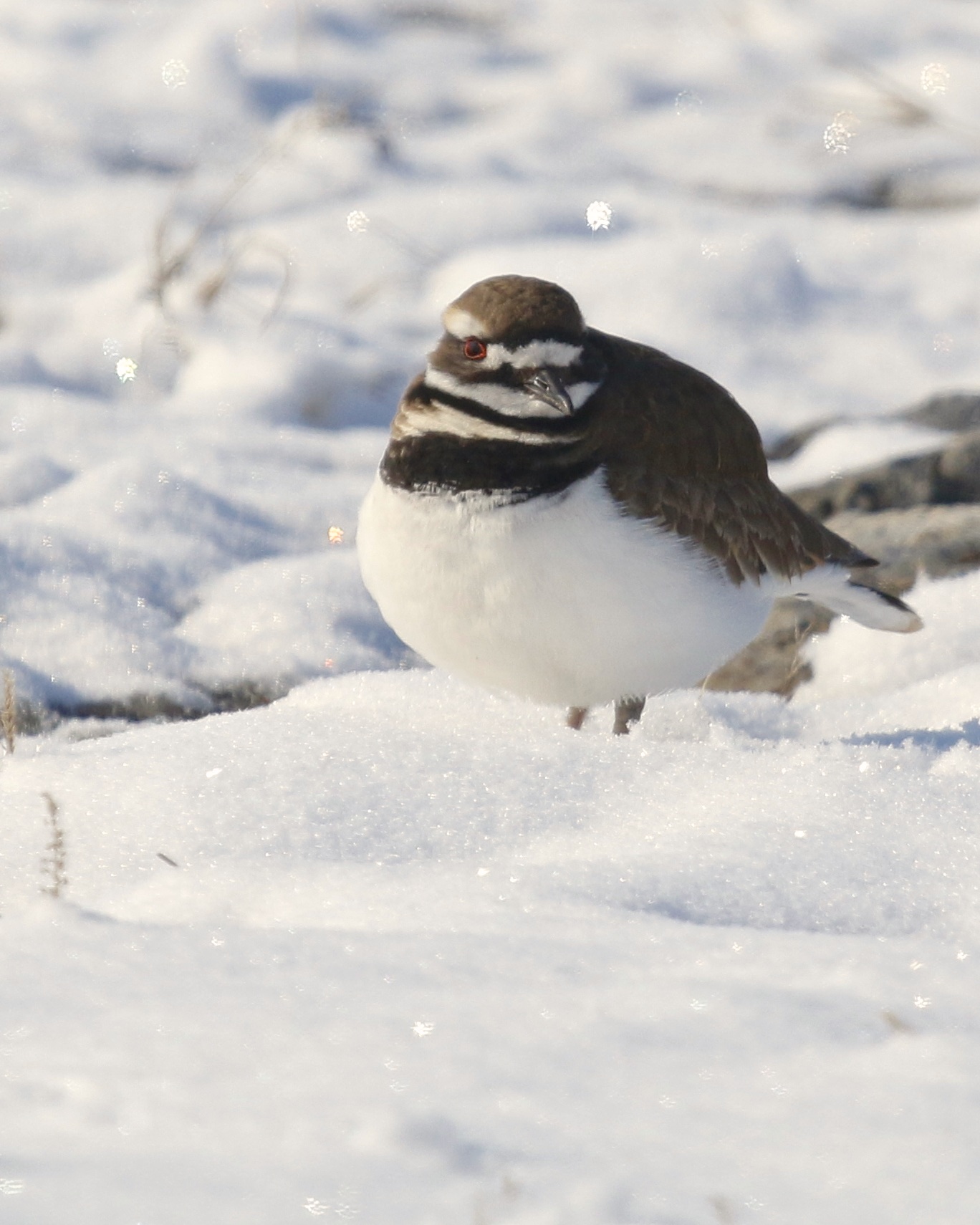 …And the day ended with nearly 1500 Snow Geese at Skinner Lane.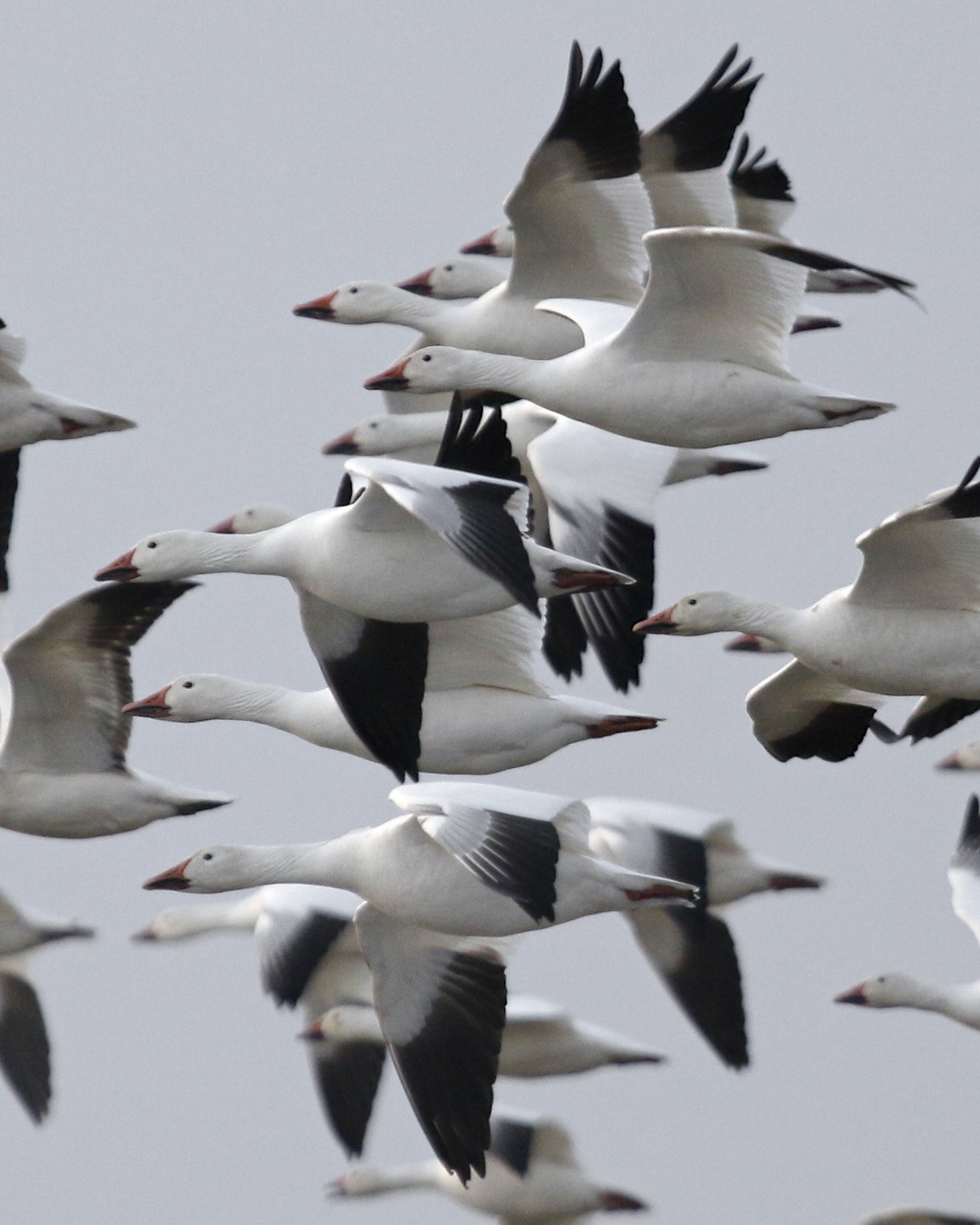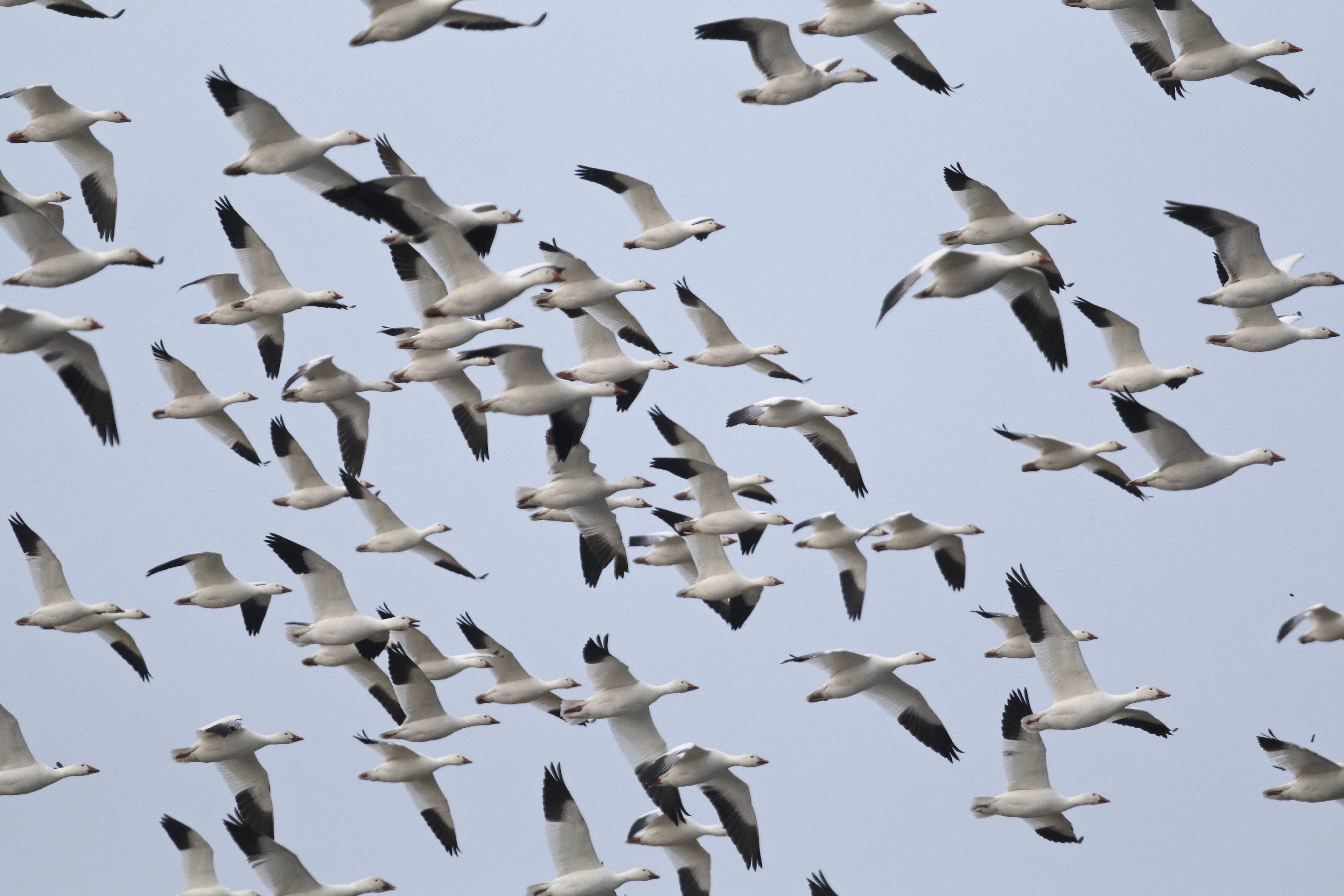 But I did a lot of birding in between, hitting most of the regular spots and some of them twice. Missionland Road was a good stop; I ran into Kyle Dudgeon and another birder named Jason that I had met once before.  We had good photo opportunities with a pair of Gray Ghosts, and I found what I believe was Cackling Goose in a flock of maybe 2,000 Canada Geese. The bird was distant and never seemed to have its head up, making it tough for photos. Here is my best effort: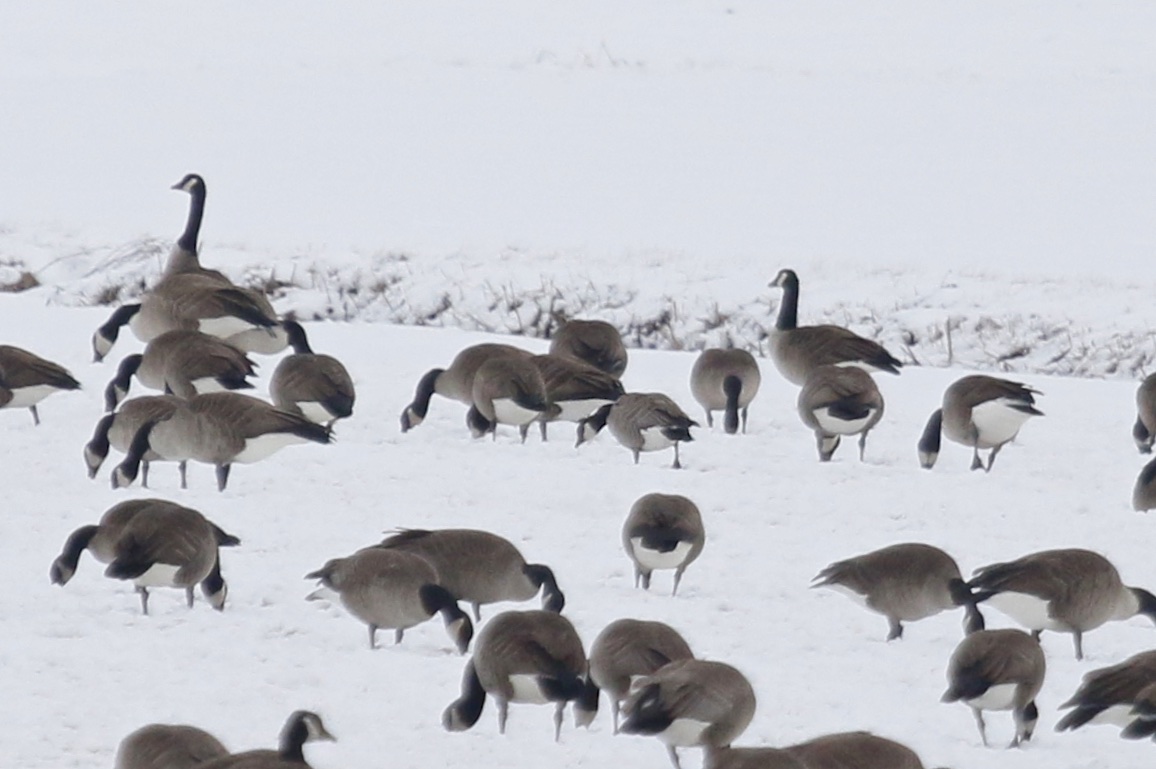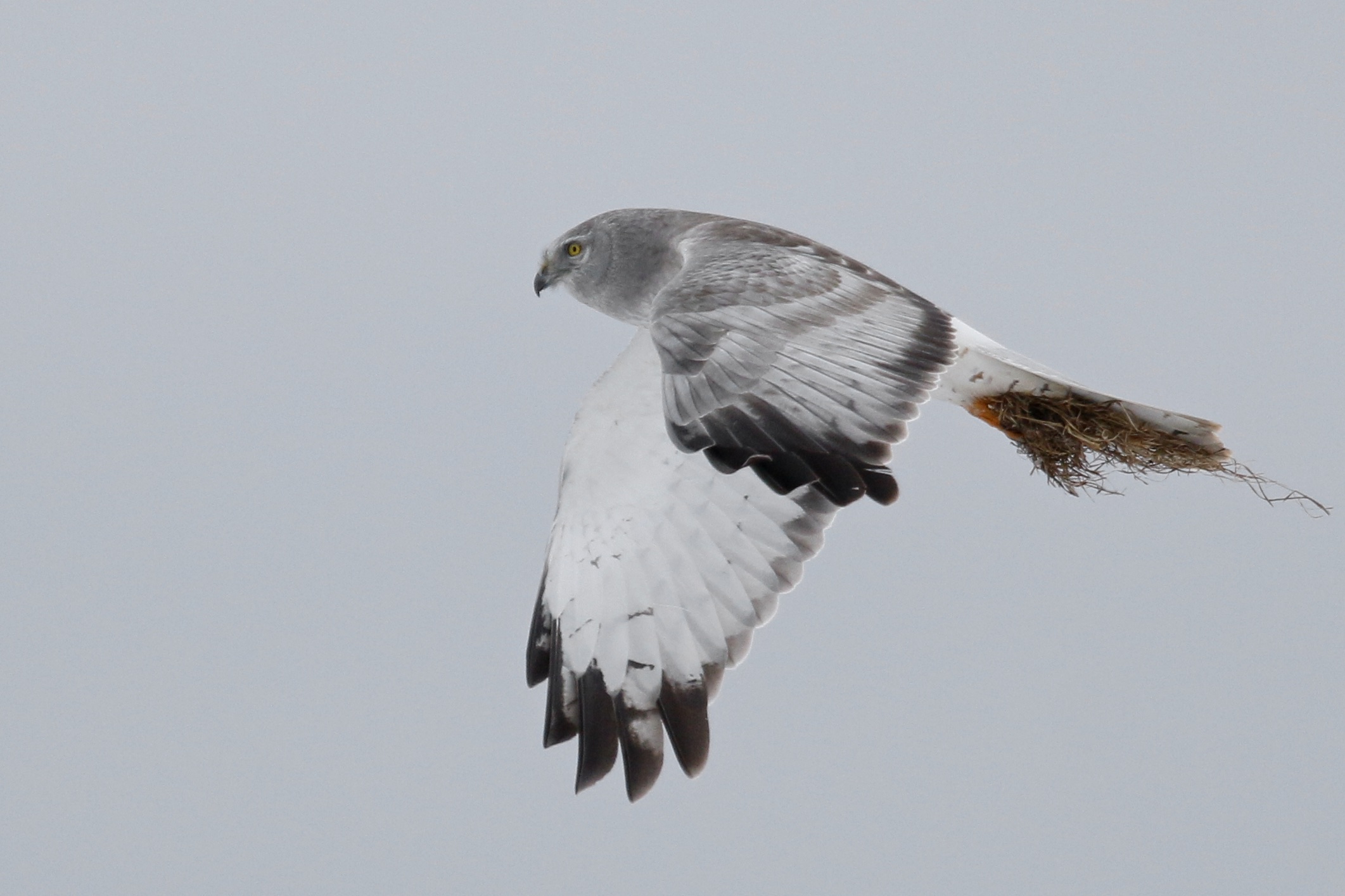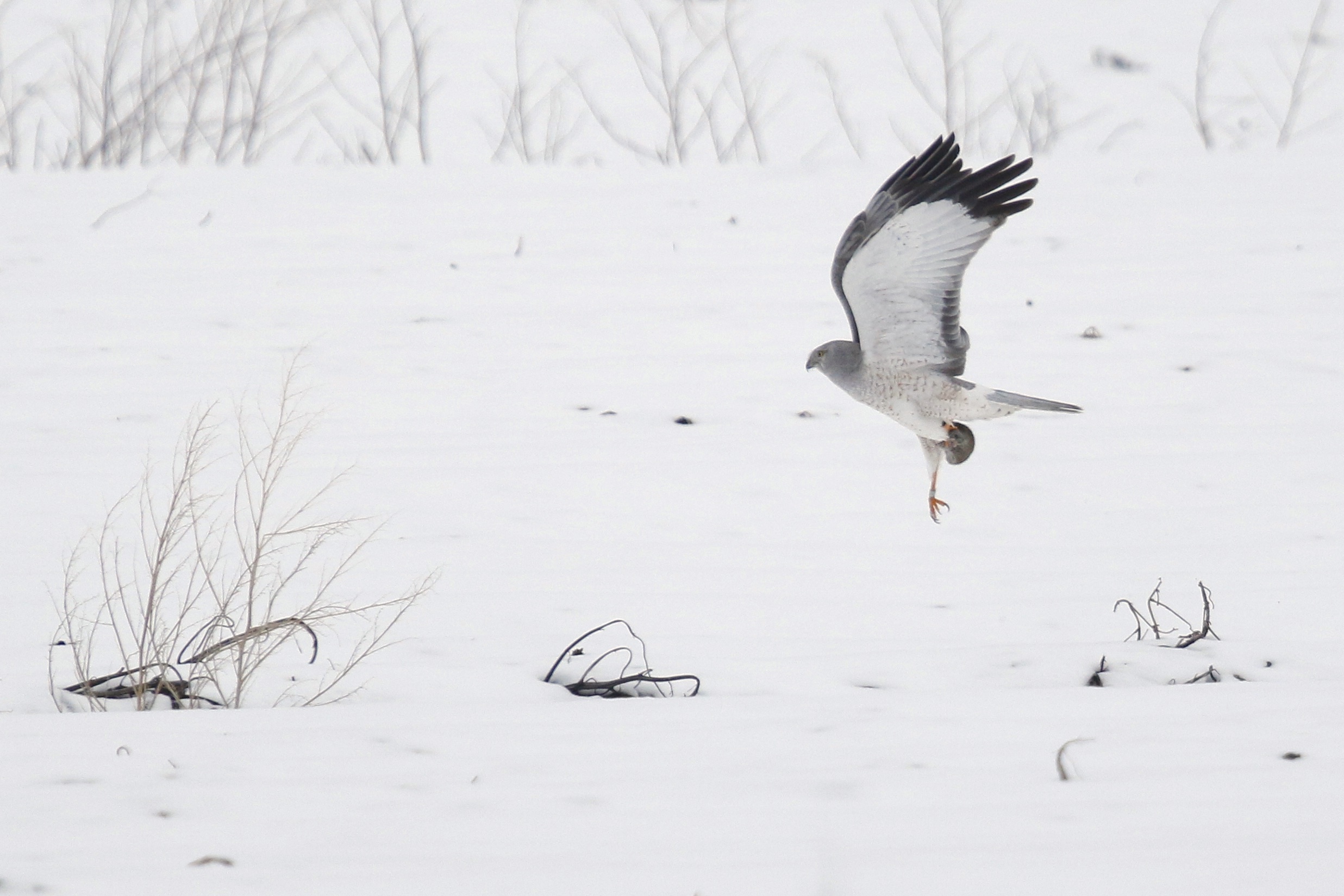 I made a stop at Scenic Farms Golf Course, sifted through a couple thousand Canada Geese (and came up empty-handed), and then saw a distant Coyote hunting in the field across the street from the golf course.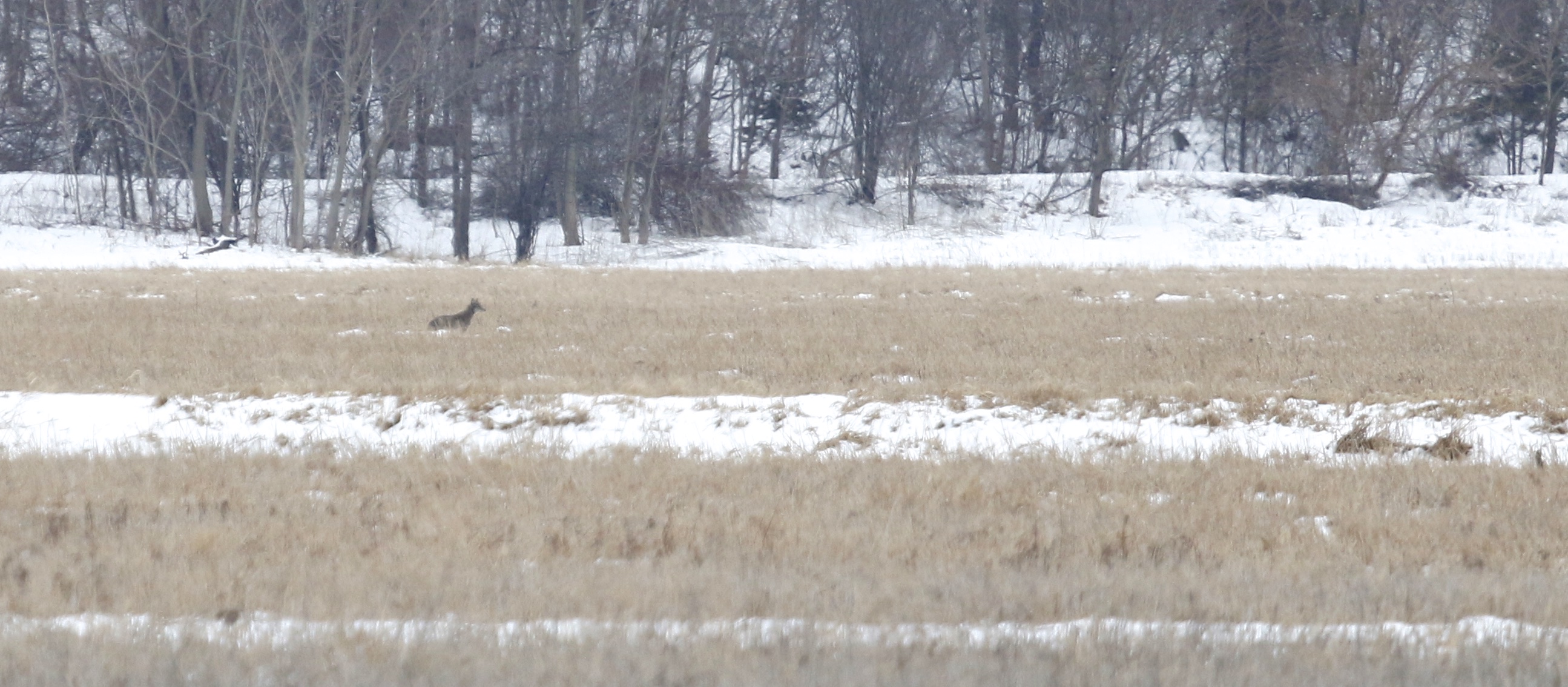 Another productive stop was the Wallkill River National Wildlife Refuge, where I walked the Liberty Loop Trail with Kyle. It took us ages to make our way around the loop, mostly because the birding was so good. Waterfowl is what I was hoping for, and we did well. Most of these birds were seen in the Sussex County portion of the loop:
Snow Goose
Canada Goose
Mute Swan
Tundra Swan (2)
Wood Duck
American Wigeon
American Black Duck
Mallard
Northern Pintail
Green-winged Teal
Ring-necked Duck
American Coot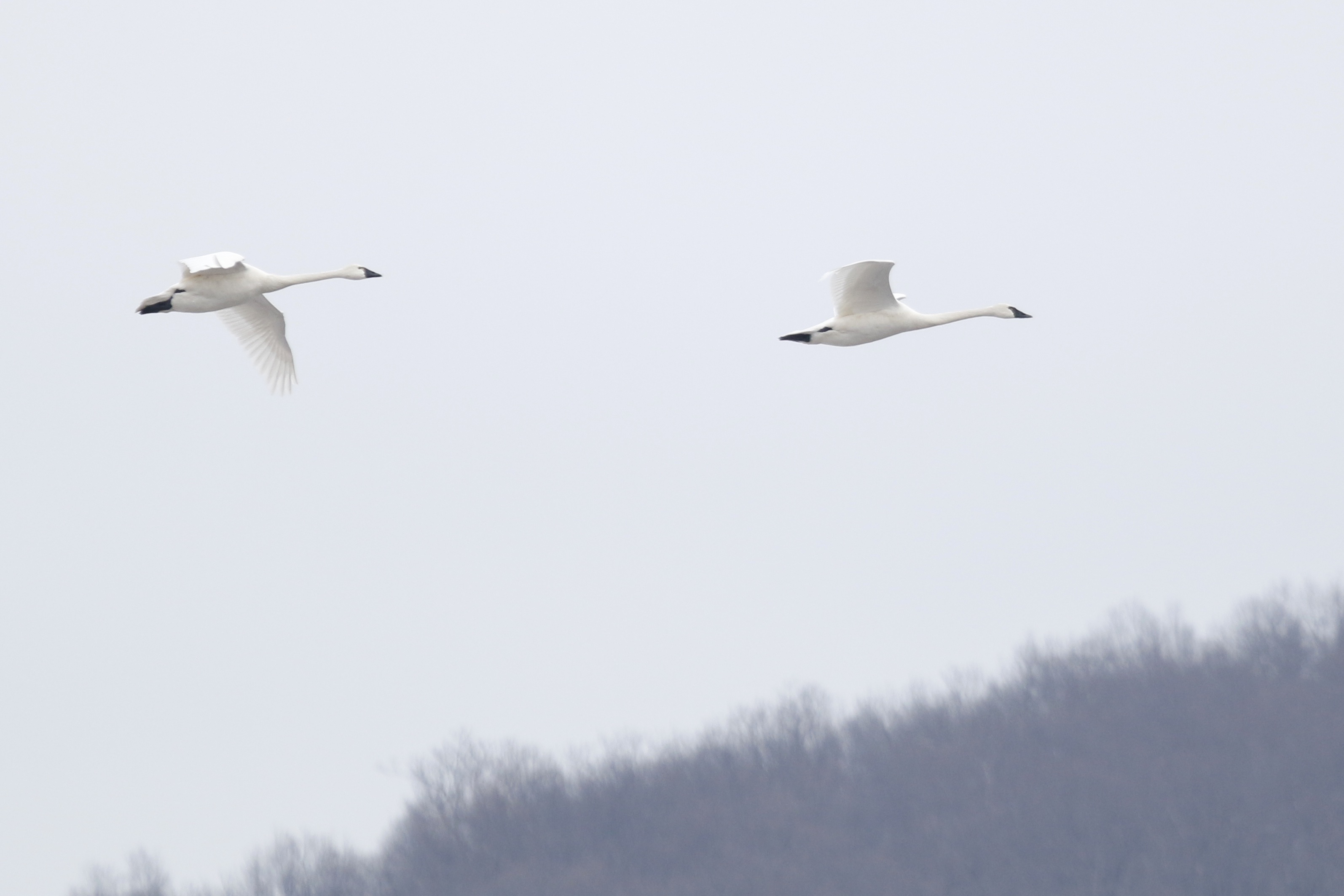 We also did well with raptors, with the highlight (for me) being a very active Peregrine Falcon that spent the entire time we were there terrorizing the waterfowl. I'm not sure, but I think the highlight for Kyle was the three (possibly 4) Bald Eagles that we had. In all, we had seven species of raptors: Turkey Vulture, Black Vulture, Bald Eagle, Northern Harrier, Red Tailed Hawk, American Kestrel, and Peregrine Falcon.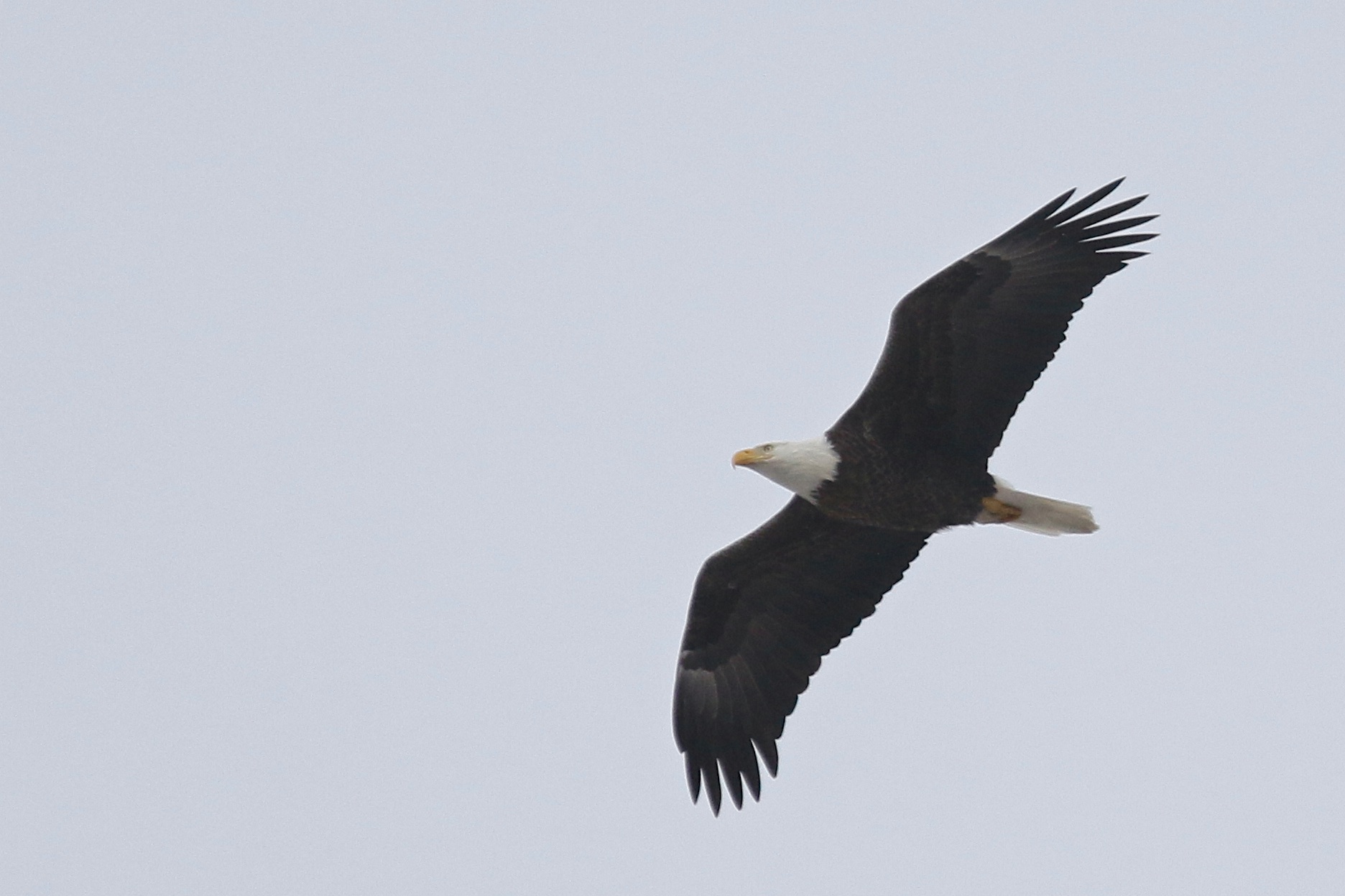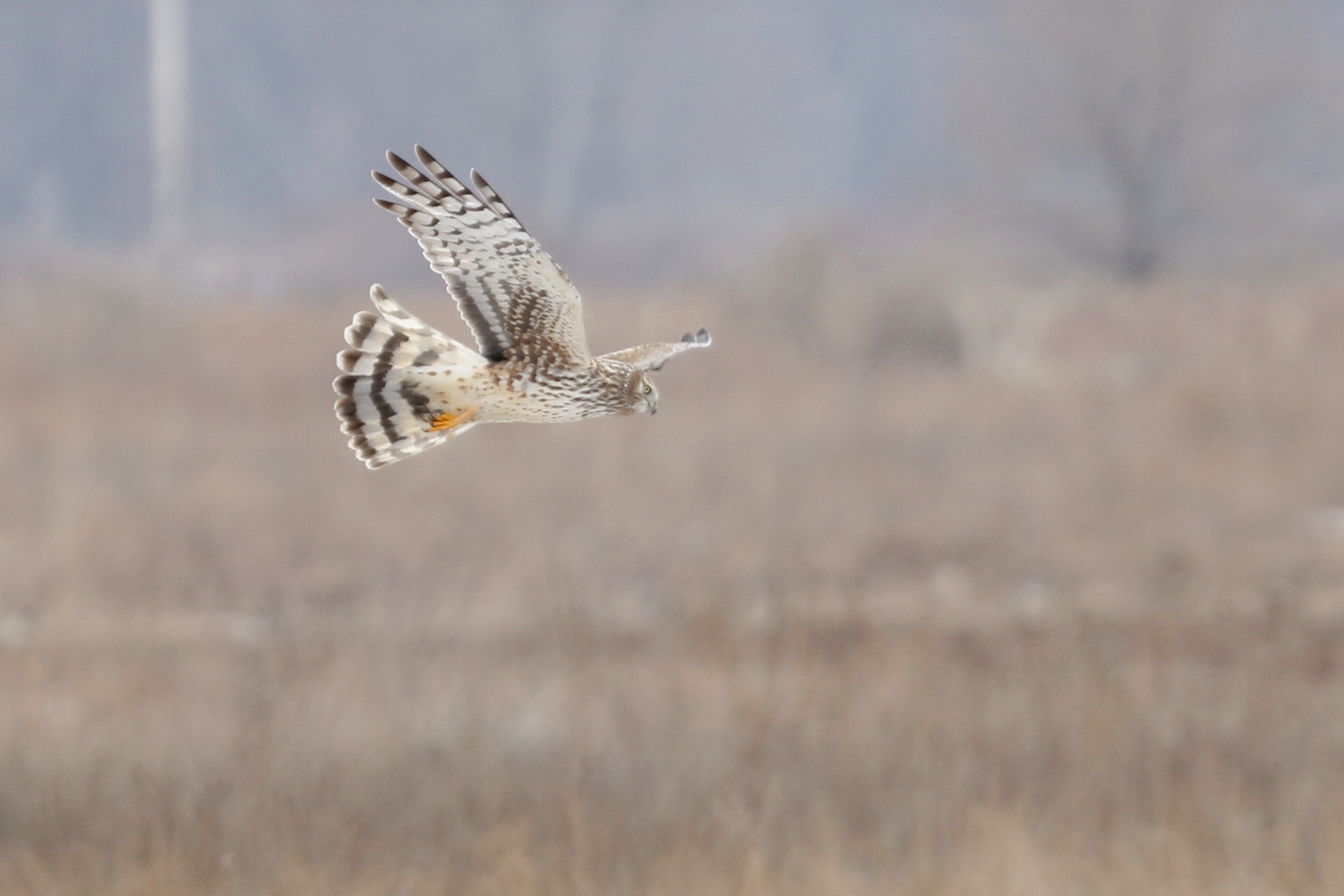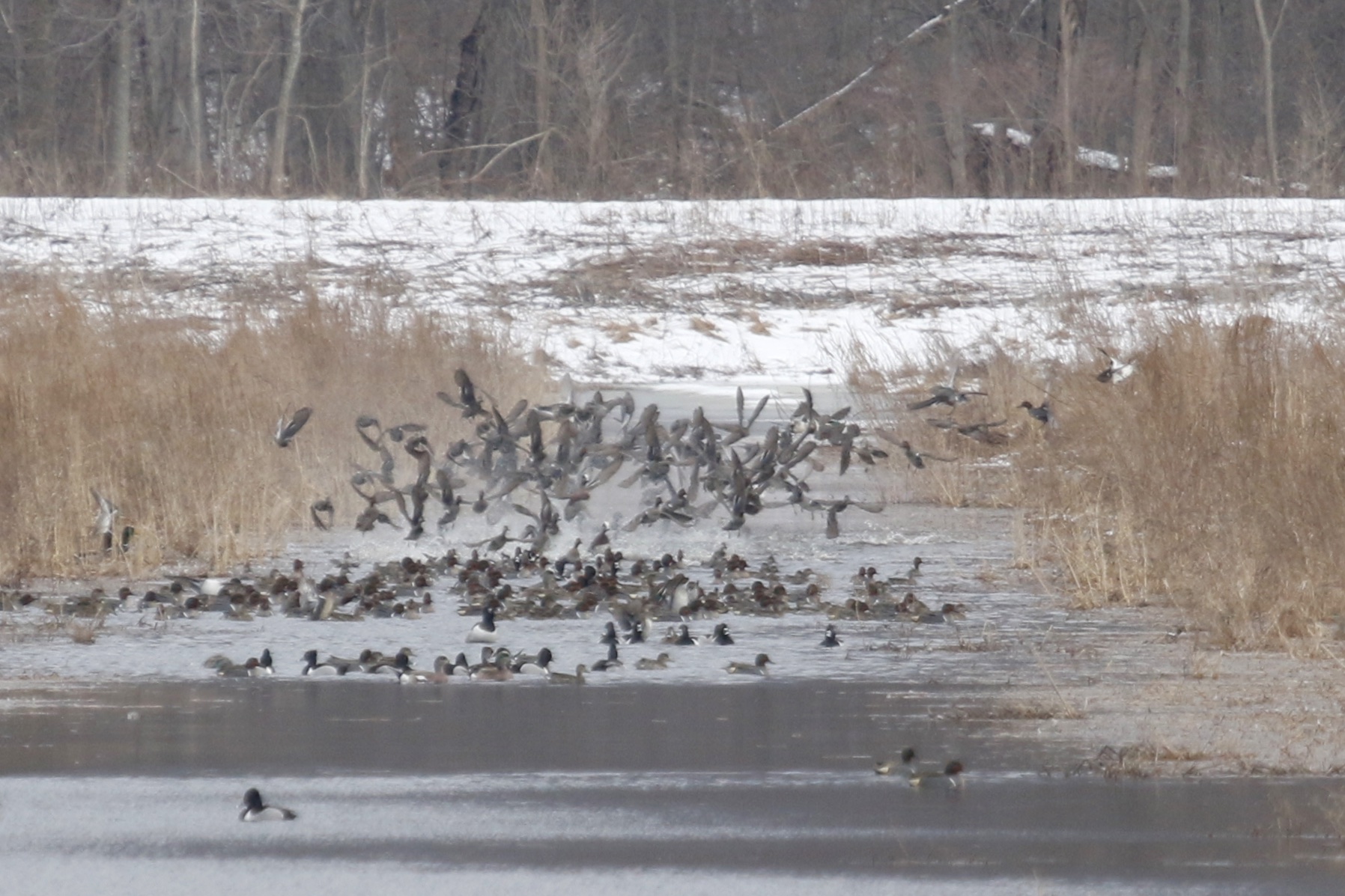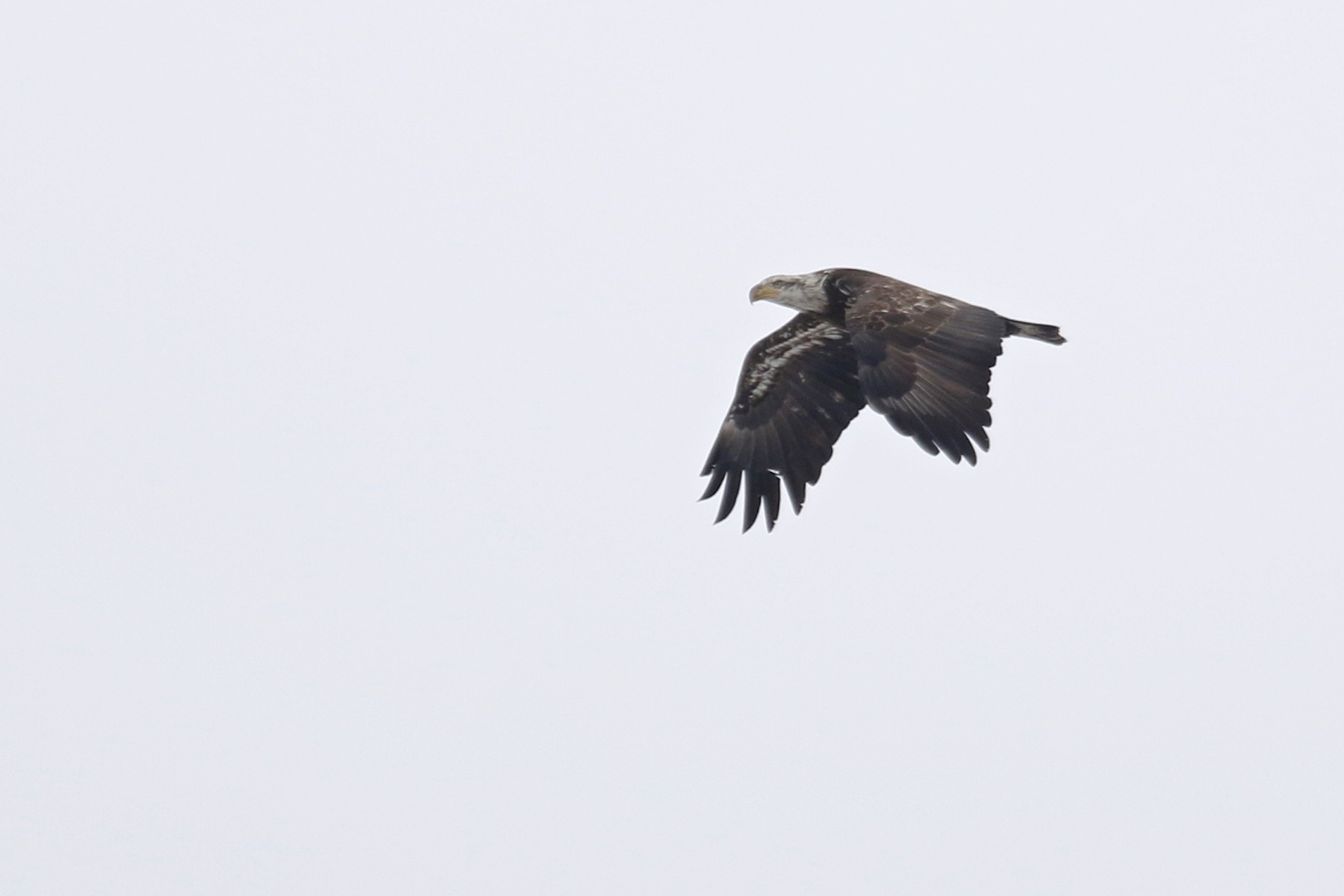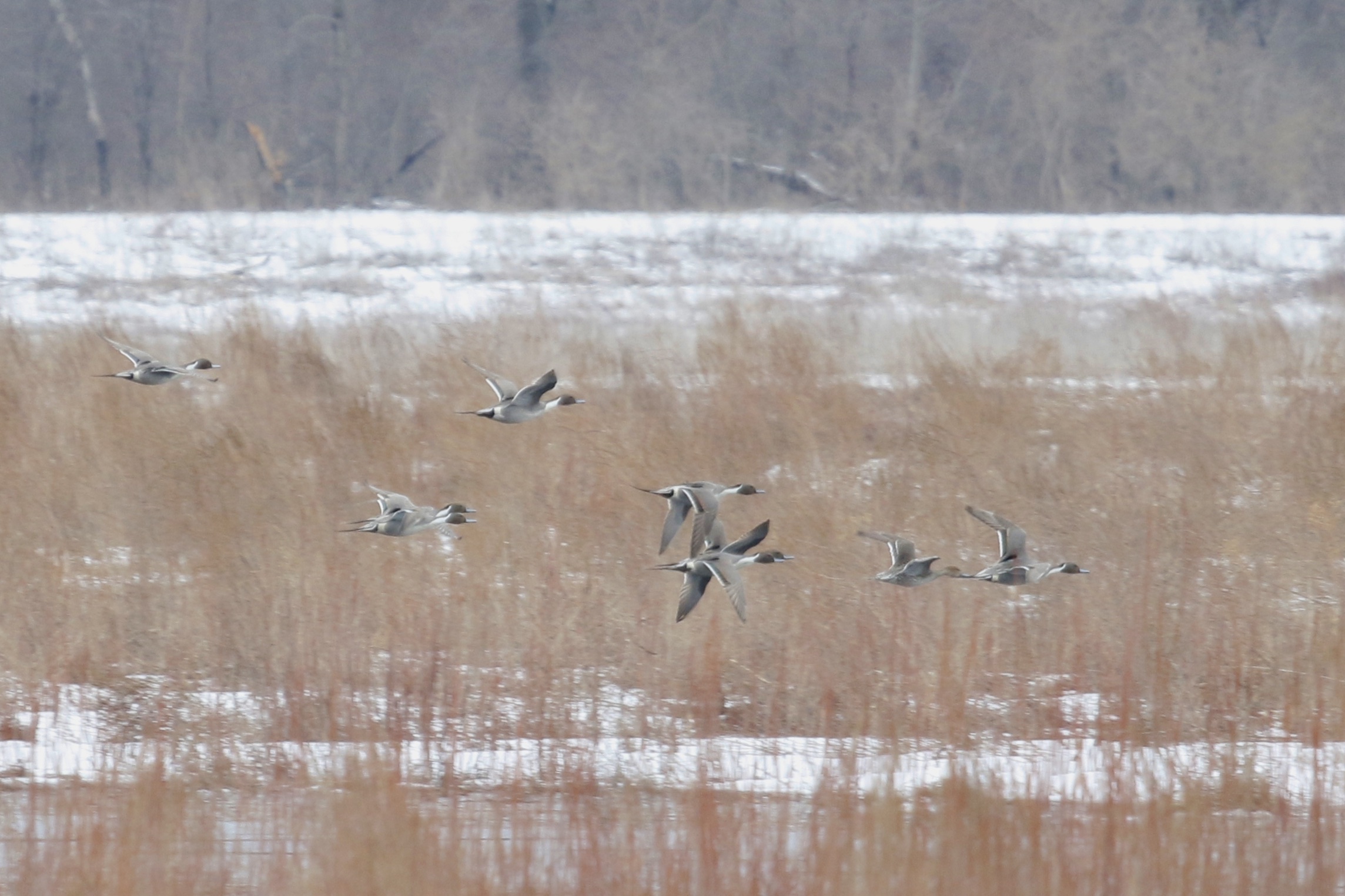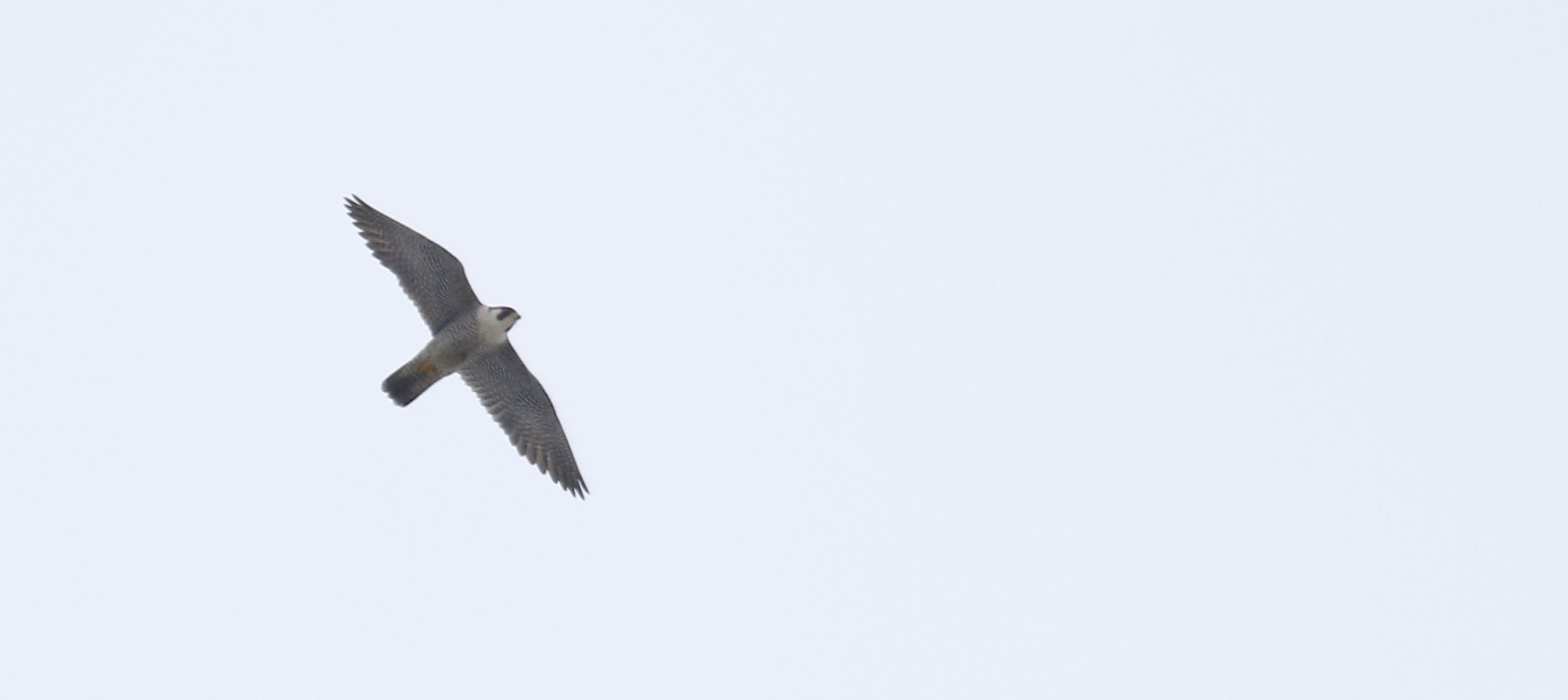 Wow, what a day, filled with exciting birds.