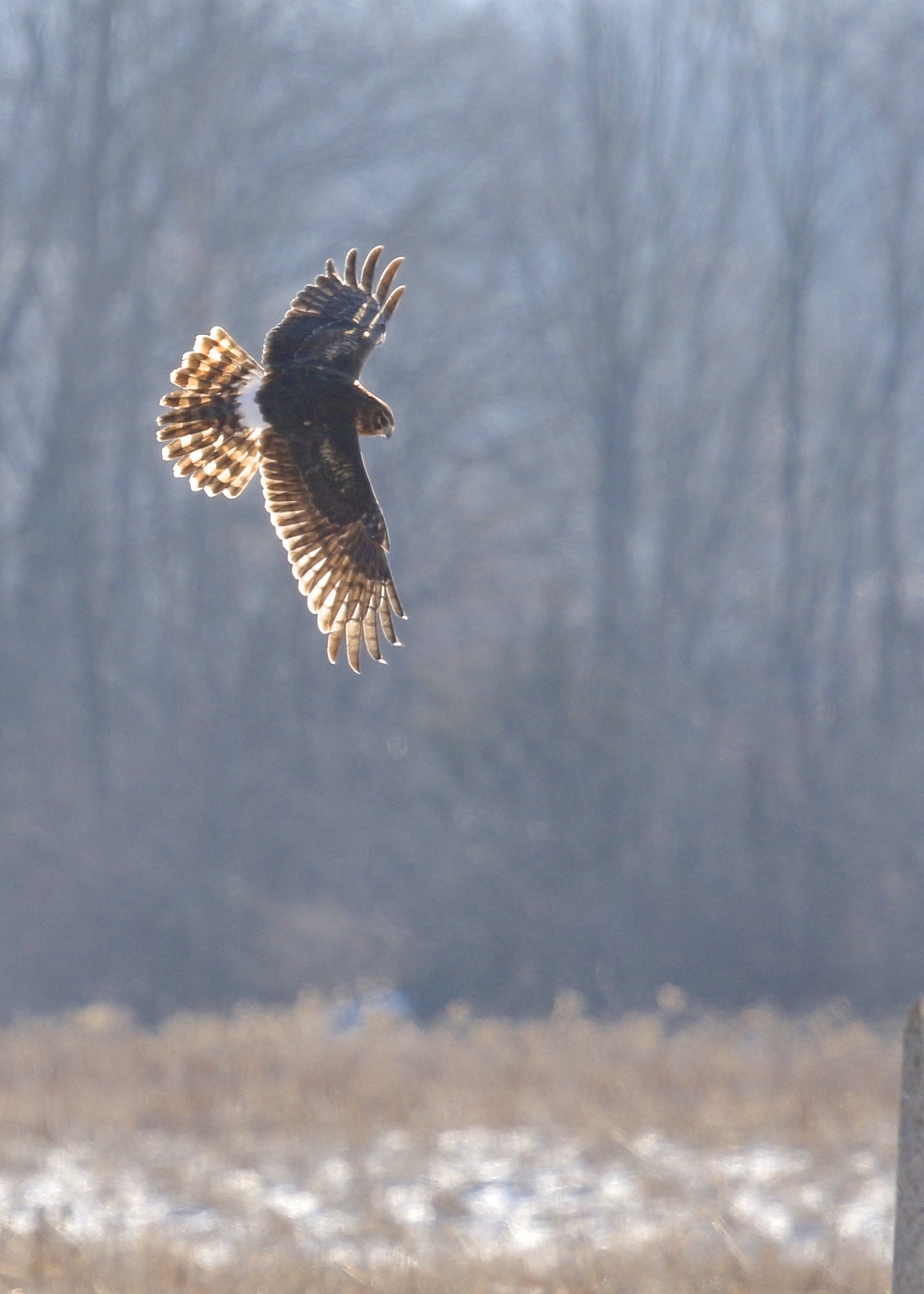 I started my day off this morning heading out to the Shawangunk Grasslands National Wildlife Refuge. I was meeting Wayne Hall out there, he wanted to talk to me about a column he is putting together about myself, birding, and bird photography. It was a very cold morning, but Wayne and I walked the trails a bit and talked. We took refuge from the wind in the south blind for a little while, continued our conversation and had a couple of nearby Northern Harriers. Back in the parking lot, I spotted, in the distance, our first Rough-legged Hawk of the day.  Shortly after I first noticed the RLHA, it swooped down and flushed 10 Short-eared Owls. The owls did not stay up for long, but it was good to see them. Wayne and I sat in my car for a while and, as we talked, I had an adult Bald Eagle fly over in the distance. It was a pleasure to meet Wayne, and I will be curious to see how his column comes out. It was also nice that we did so well for birds while we were there. I should also mention that on my way out to the grasslands I made a quick stop by Lippincott where I was happy to find what I was looking for: Eleven Common Goldeneyes.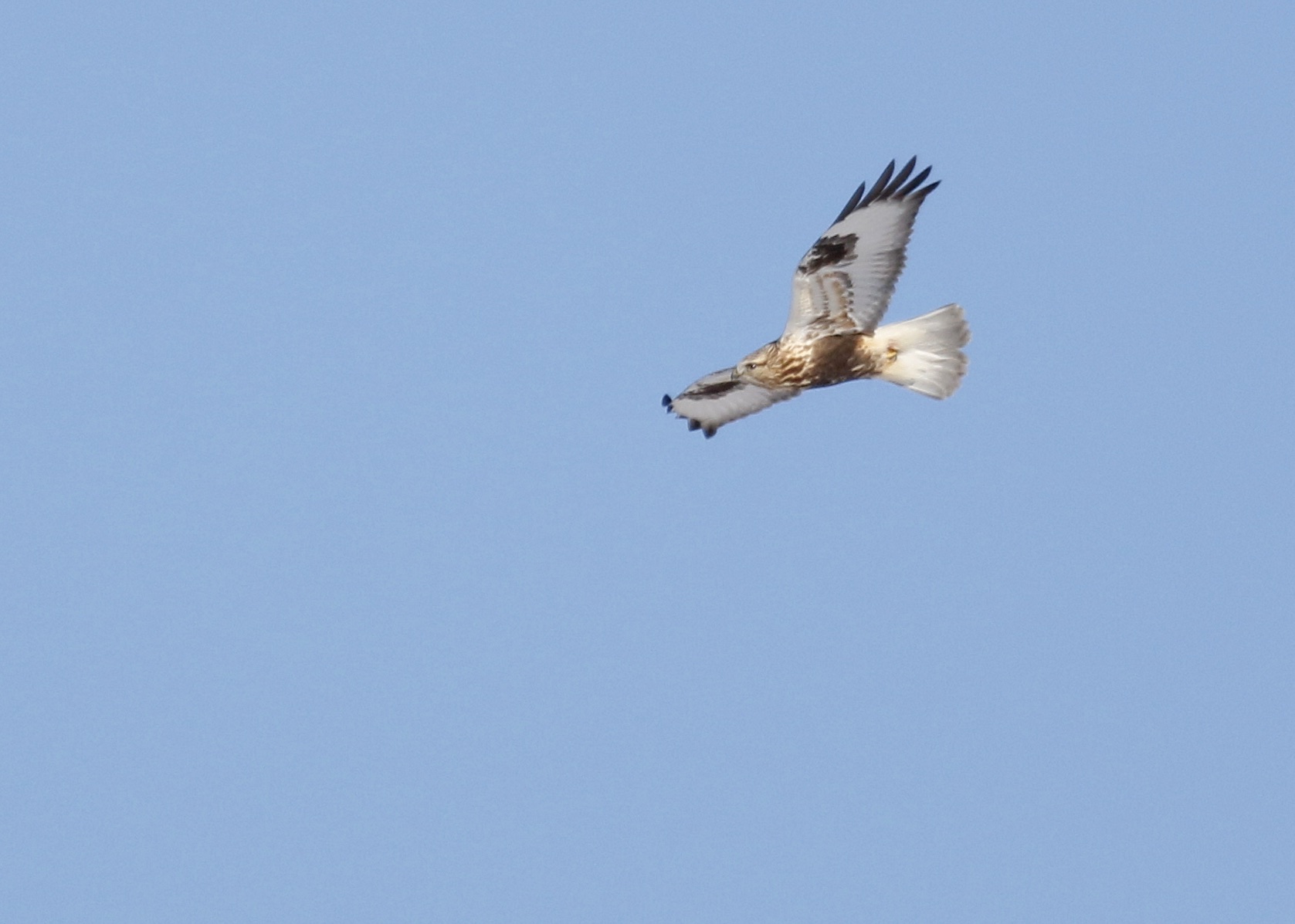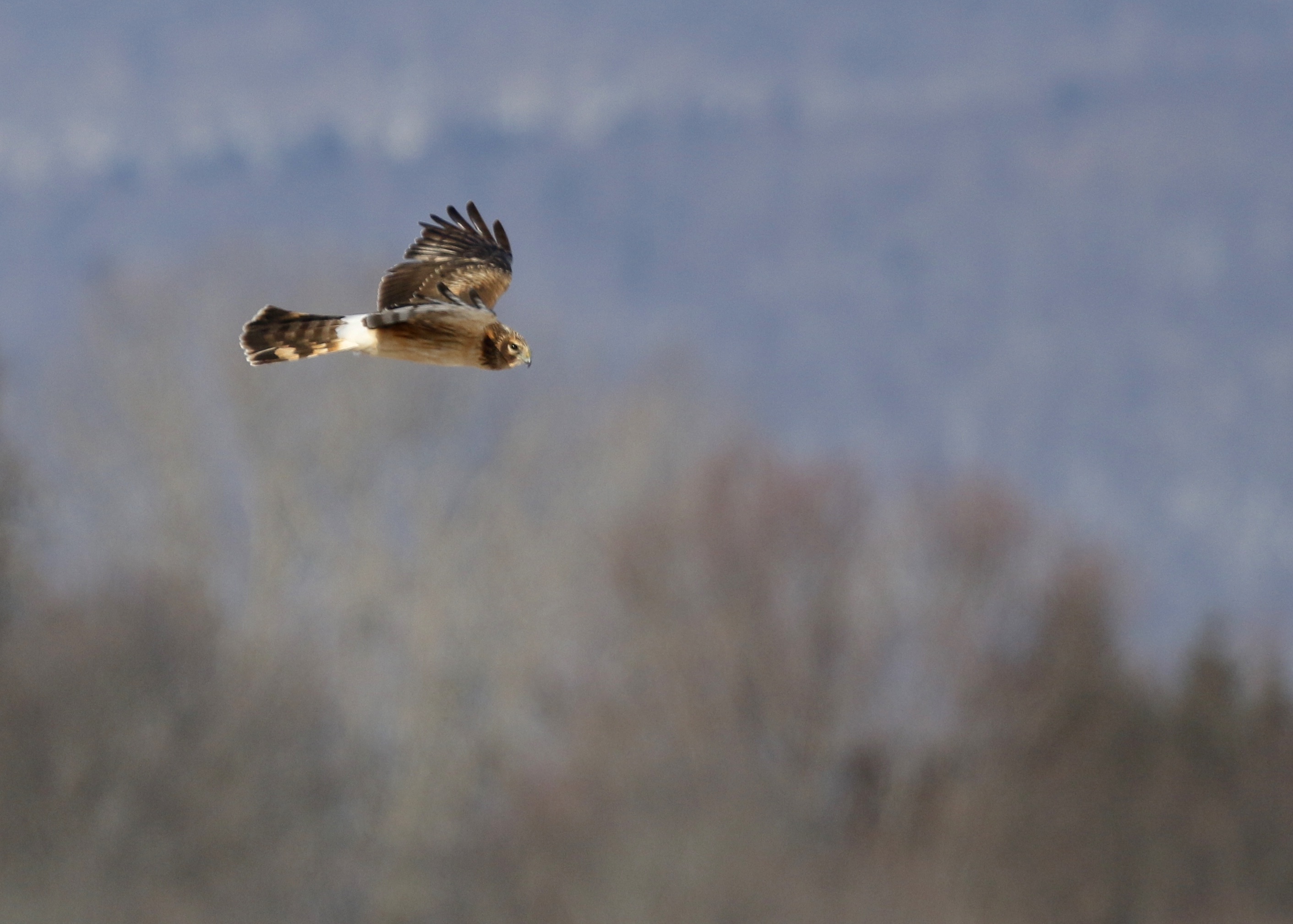 In the afternoon, I did a quick driving tour of parts of the Black Dirt Region. My main goal was to hopefully located a large group of geese to sort through, which I did on Onion Avenue in New Hampton, NY. Unfortunately, just as I started to look through them, in a large and loud wave, every last Canada Goose picked up. I estimate that there were approximately 2000 birds present. Most of the geese seemed to relocate to the Wallkill River, right along Celery Avenue; I did not follow them over there, I will try my luck with them again tomorrow.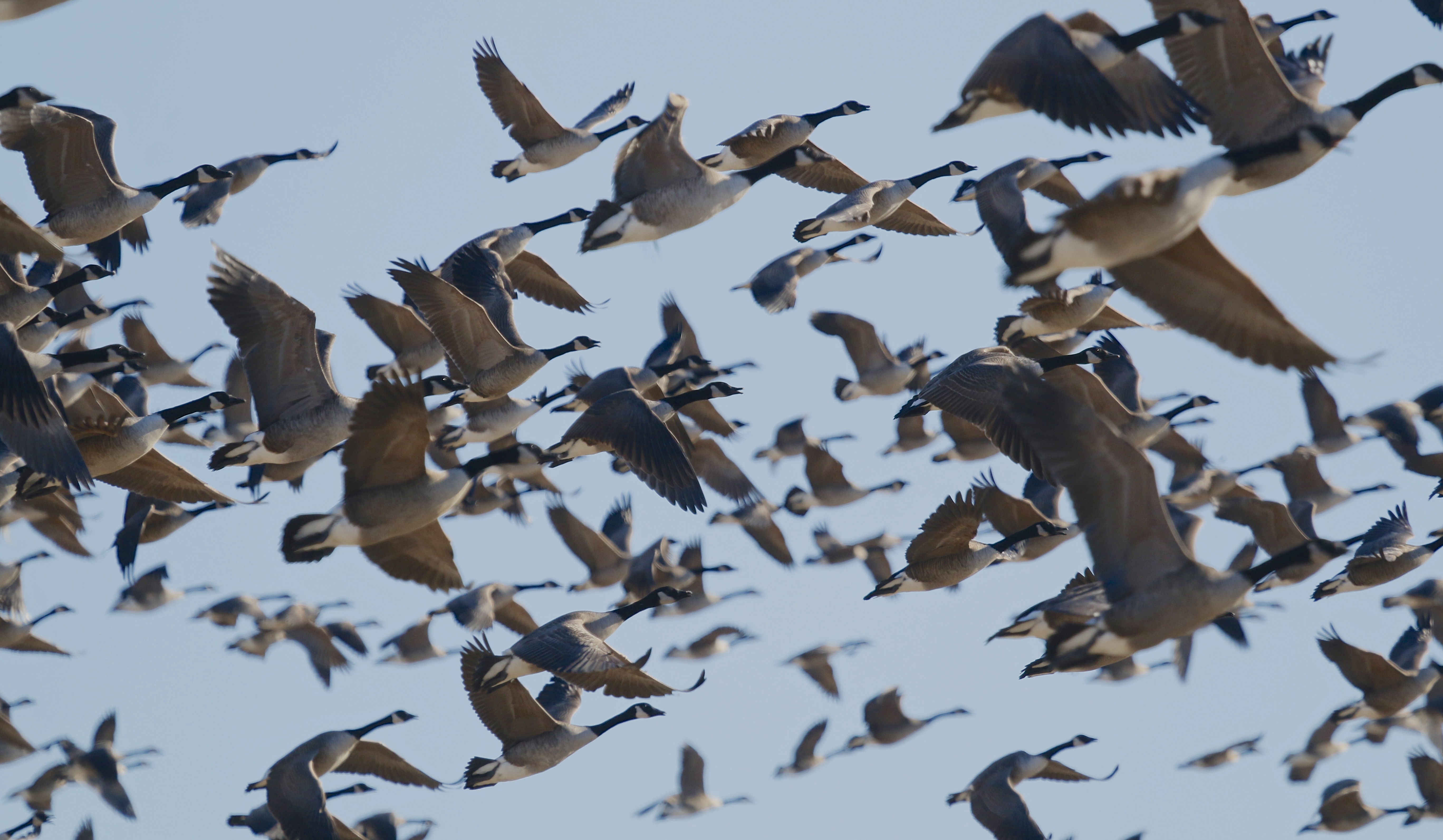 I ended up with 23 species in the black dirt, all expected species, and I took photos along the way. I was particularly happy to run into this young Cooper's Hawk: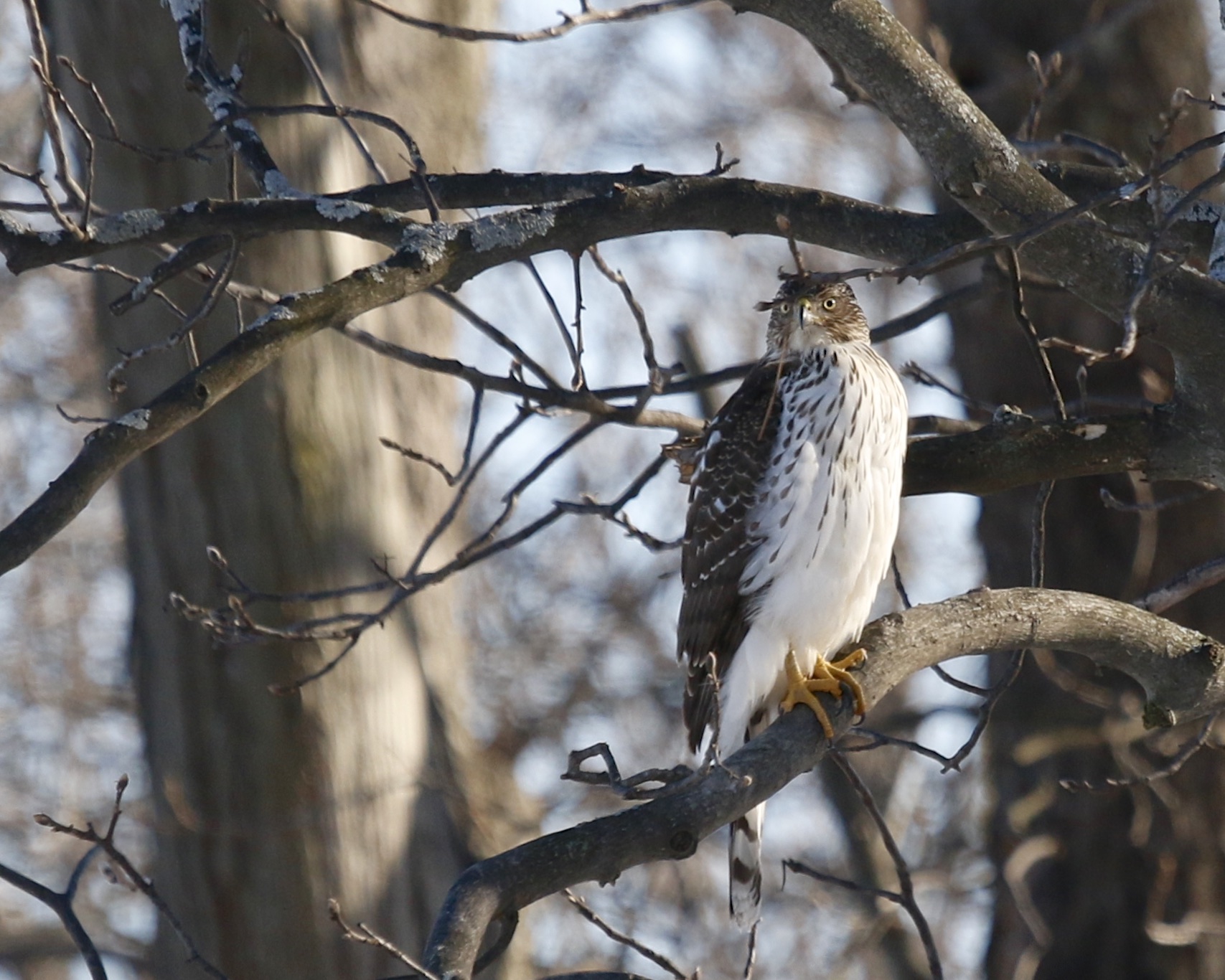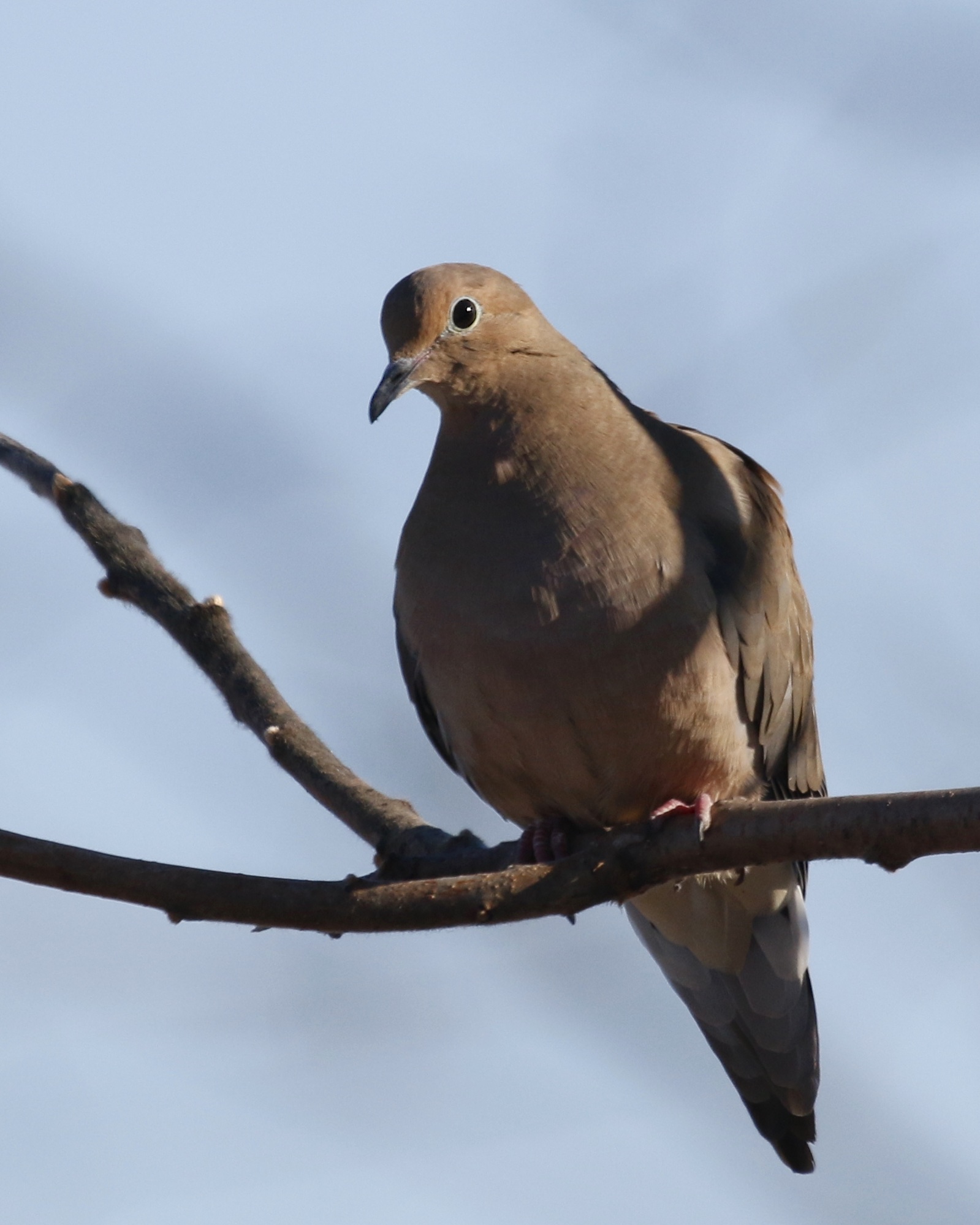 My final stop of the night was the Wallkill River National Wildlife Refuge. I met up with Linda Scrima and Maria Loukeris by the Liberty Loop platform where we enjoyed the White-crowned Sparrows that have been hanging out there. Maria headed home, Linda and I walked out on Liberty Lane. We had a super surprise when we came upon a large flock of American Tree Sparrows; I estimate that there were close to 60 birds present. They would perch on the trees and bushes along Liberty Lane, then fly off into the refuge and disappear into the grasses. Then they would all return and perch briefly before heading back out to the refuge. They did this at least a half a dozen times before we headed back to the parking lot.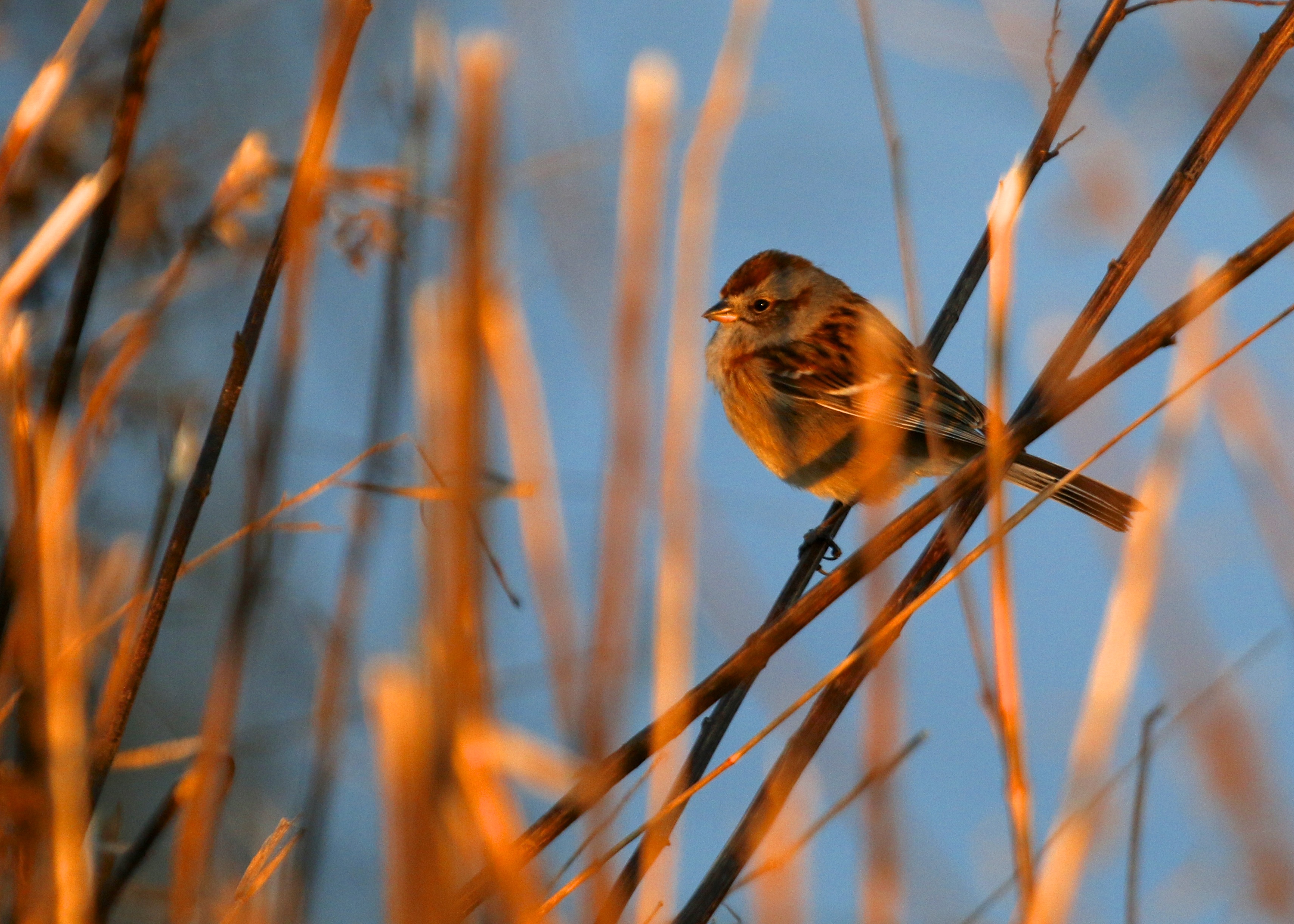 It was 4:40 and the light was getting low when the Short-eared Owls got up. There was just enough light to get some grainy photos; it was a great way to end a super day of birding from one National Wildlife Refuge to another.