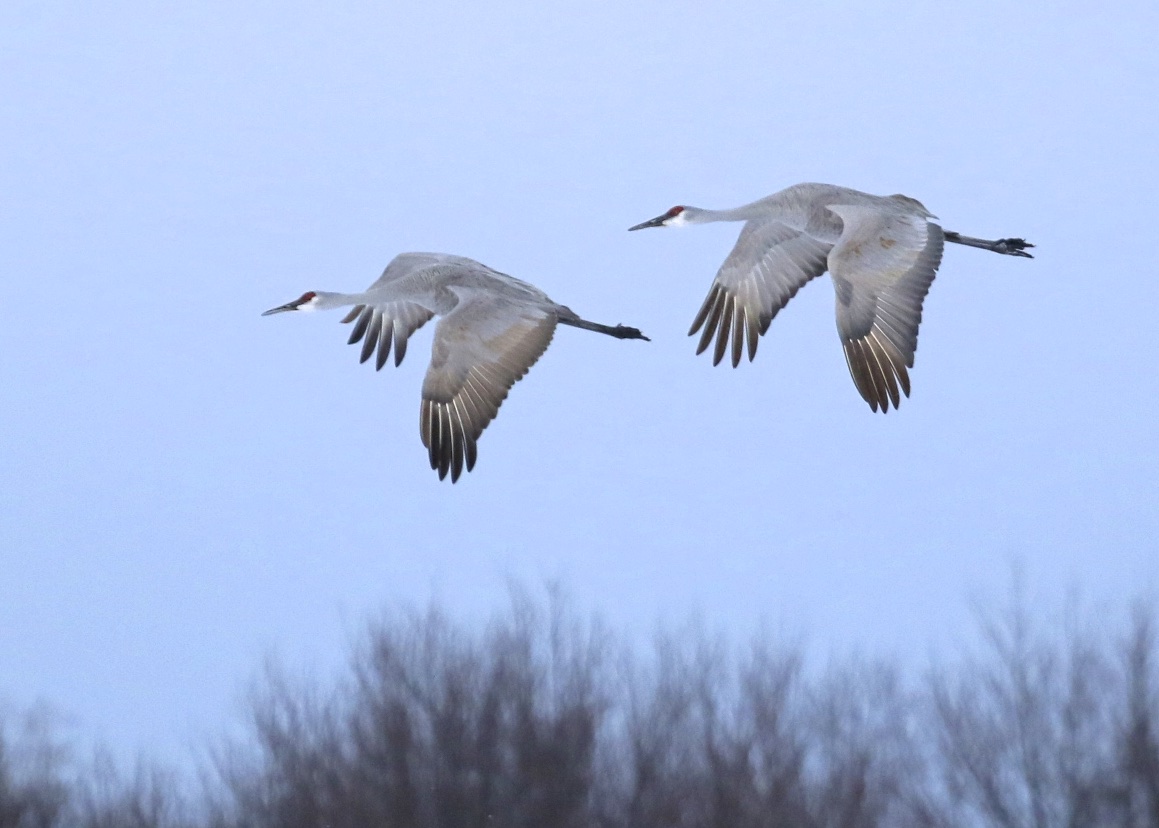 Going to Montezuma National Wildlife Refuge on Black Friday has pretty much become a holiday tradition for me. And having an amazing birding experience has grown to be expected; I haven't had a bad day out there yet. This year had a slow start, it was very cold and windy at the main pool, which made it very difficult to see the waterfowl which were located WAY out in the distance. I made the full circuit of the spots I usually hit, and it was on the quiet side. I was beginning to think that my "slump" was continuing. On my way back to hit Wildlife Drive for a second time, I made a quick stop at Tschache Pool. I picked up 4 Common Mergansers there, but more importantly, I met another birder named Mary Beth, who was out for the day with her sister-in-law (who, though enjoying herself, was not a birder and therefore spent a good amount of time in the car keeping warm). Mary Beth mentioned that there had been Sandhill Cranes reported out on East Road. Now, I had just come from East Road, but I was certainly willing to give it another shot. I followed them over, and moments after arriving, Mary Beth pulled over pointing to the west of the road. I got out of the car and started smiling ear to ear – it was a BIG flock of cranes – I initially counted 58 birds but later got better photos where I could count all the the birds and there were actually 75 Sandhill Cranes there! I high-fived Mary Beth, who was just as excited about it as I was. I was actually a little bit embarrassed because I had missed the birds – I spent all my time looking east of the road down towards Knox Marsellus and Puddler Marsh, where I have had birds in the past.

Mary Beth showed me one more spot that I had not birded in the past, I believe she called the the Potato Barn. It is basically just a vast stretch of farm land and we stopped and looked for Snowy Owls with no luck. Mary Beth mentioned that they sometimes got Short-eared Owls there; I went back just before sunset and had a single SEOW tangling with a Northern Harrier on the west side of the road.
I eventually made it back to Wildlife Drive, where the highlight was a single Snow Bunting, my first of the season. There was a photographer that was pulled over, and I could not see what she was shooting. I eventually, slowly pulled up along side her vehicle and asked her. She pointed down at the single Snow Bunting, not 20 feet from the side of the road. I took a bunch of photos, and I guess this is a good time to mention that I shot all my photos for the day on the wrong setting; a very small file size. I had changed my settings for a project at work on Wednesday and somehow I forgot to change this back. I did not realize until later in the evening when I was looking at the pics and noticed that something wasn't quite right. I was totally deflated but, live and learn I guess. And, ultimately, I felt like although photos were not like I would want them, they were good enough for a post. It really helped that this bunting was so close.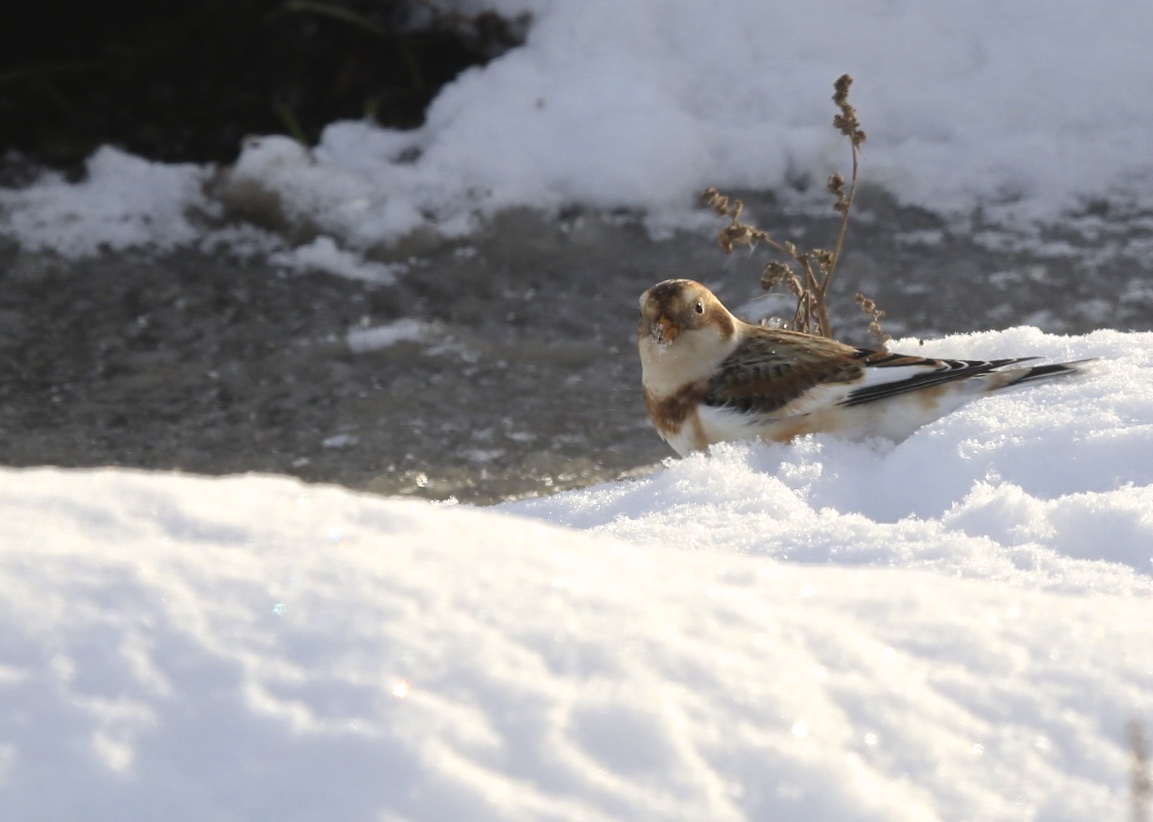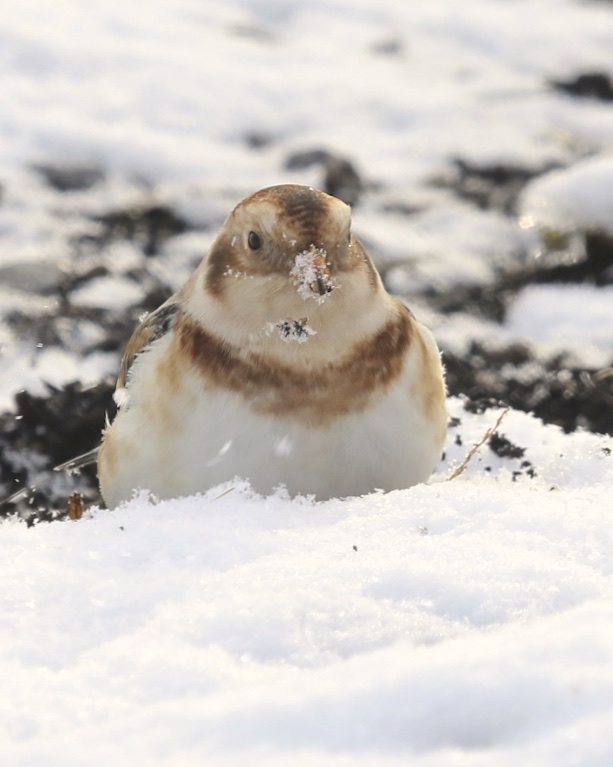 I went back for another look at the Sandhill Cranes. When I arrived at East Road, all the cranes except 7 were located to the east of the road in Knox Marsellus. Shortly after my arrival, all of the cranes flew over the road and I took a bunch of photos. It was truly very exciting to watch these beautiful birds fly over, calling as they went. What fabulous birds!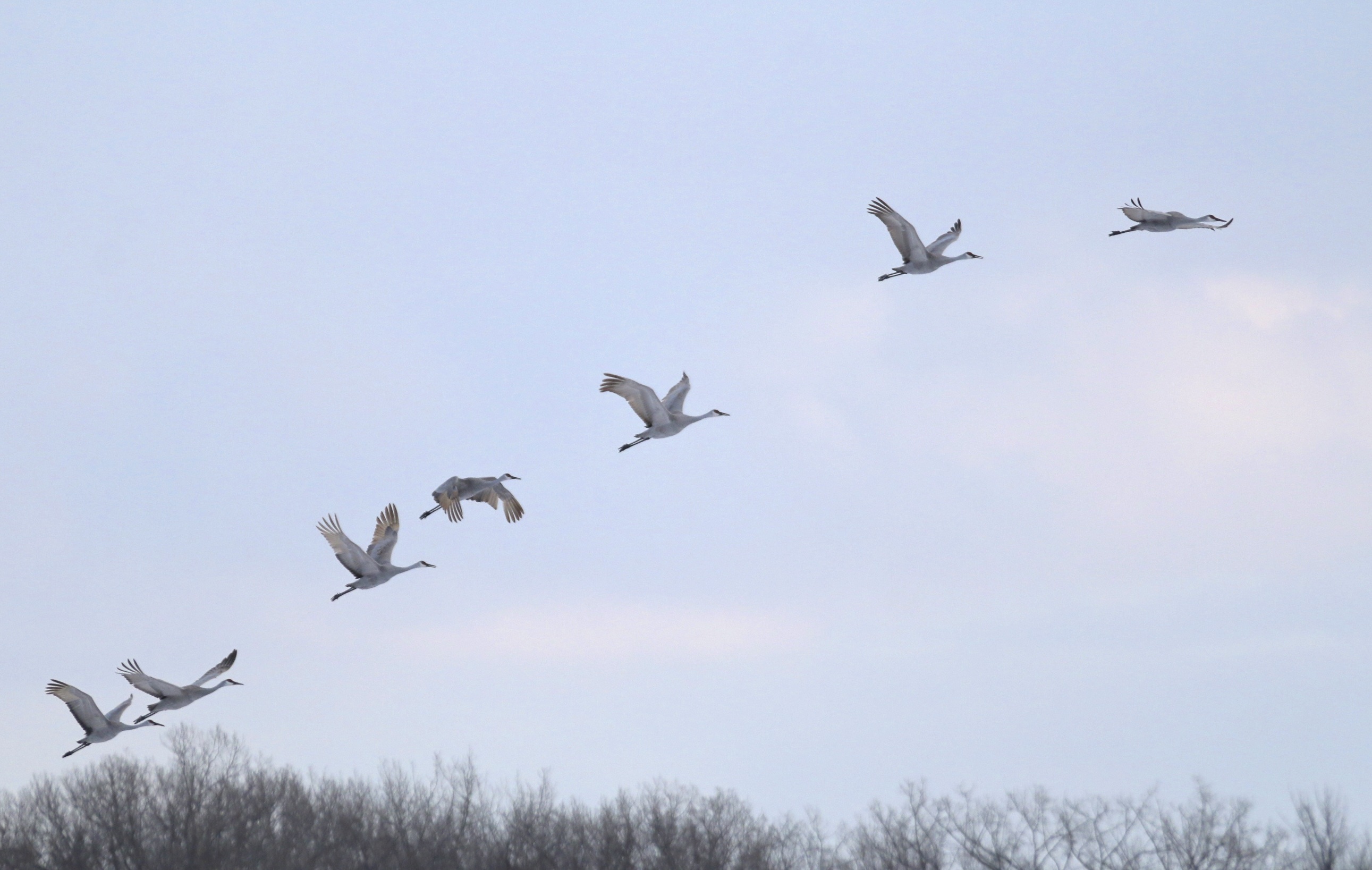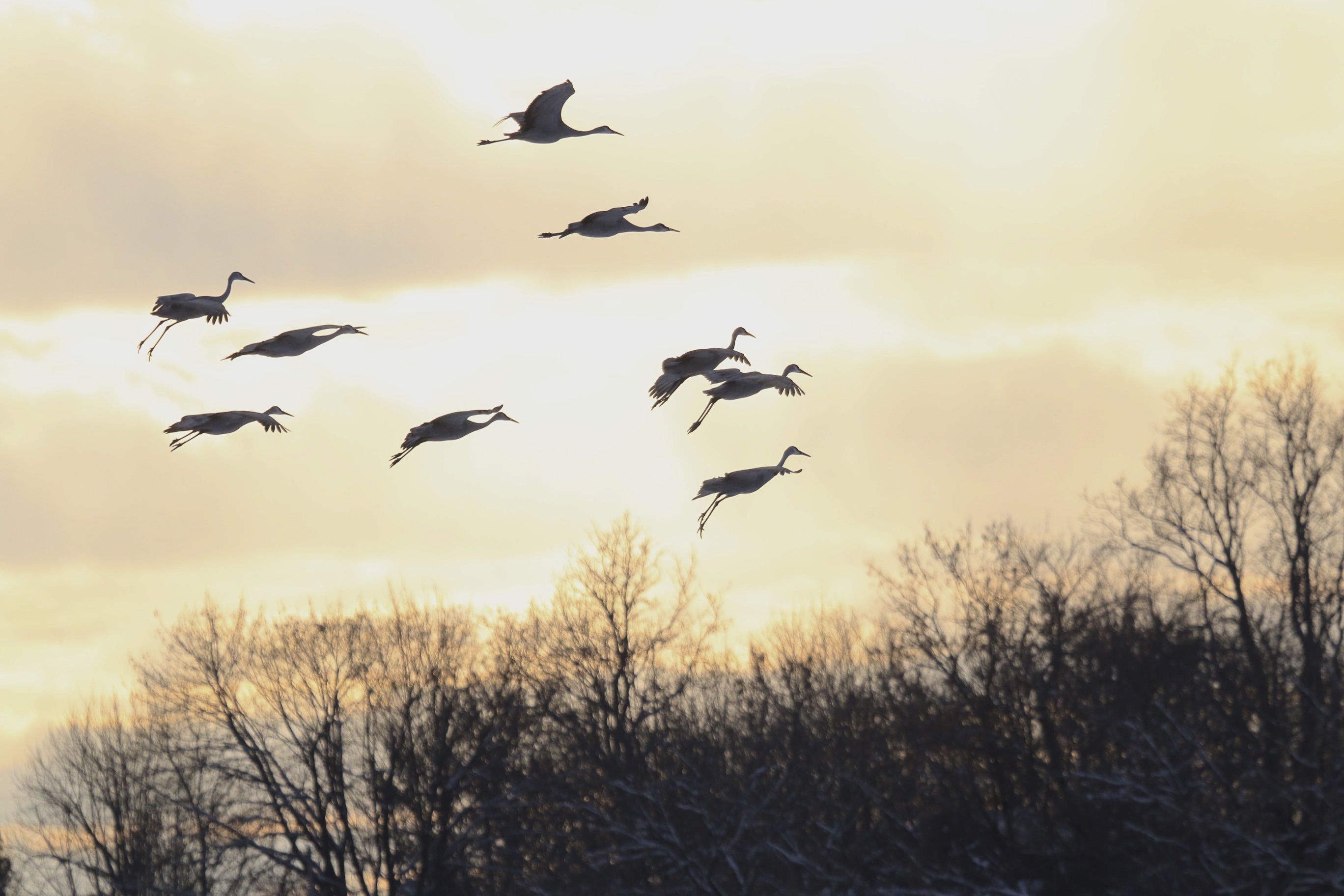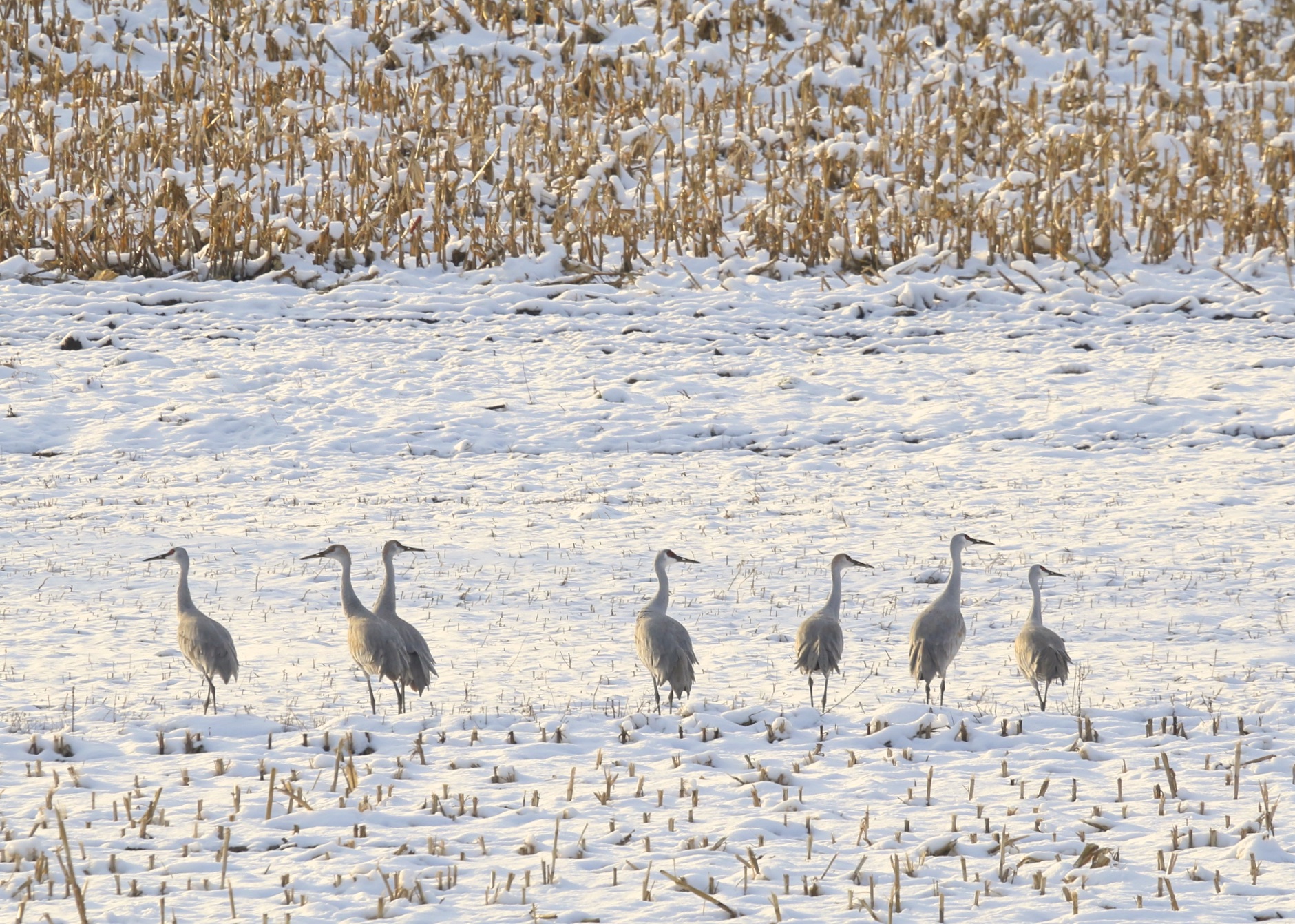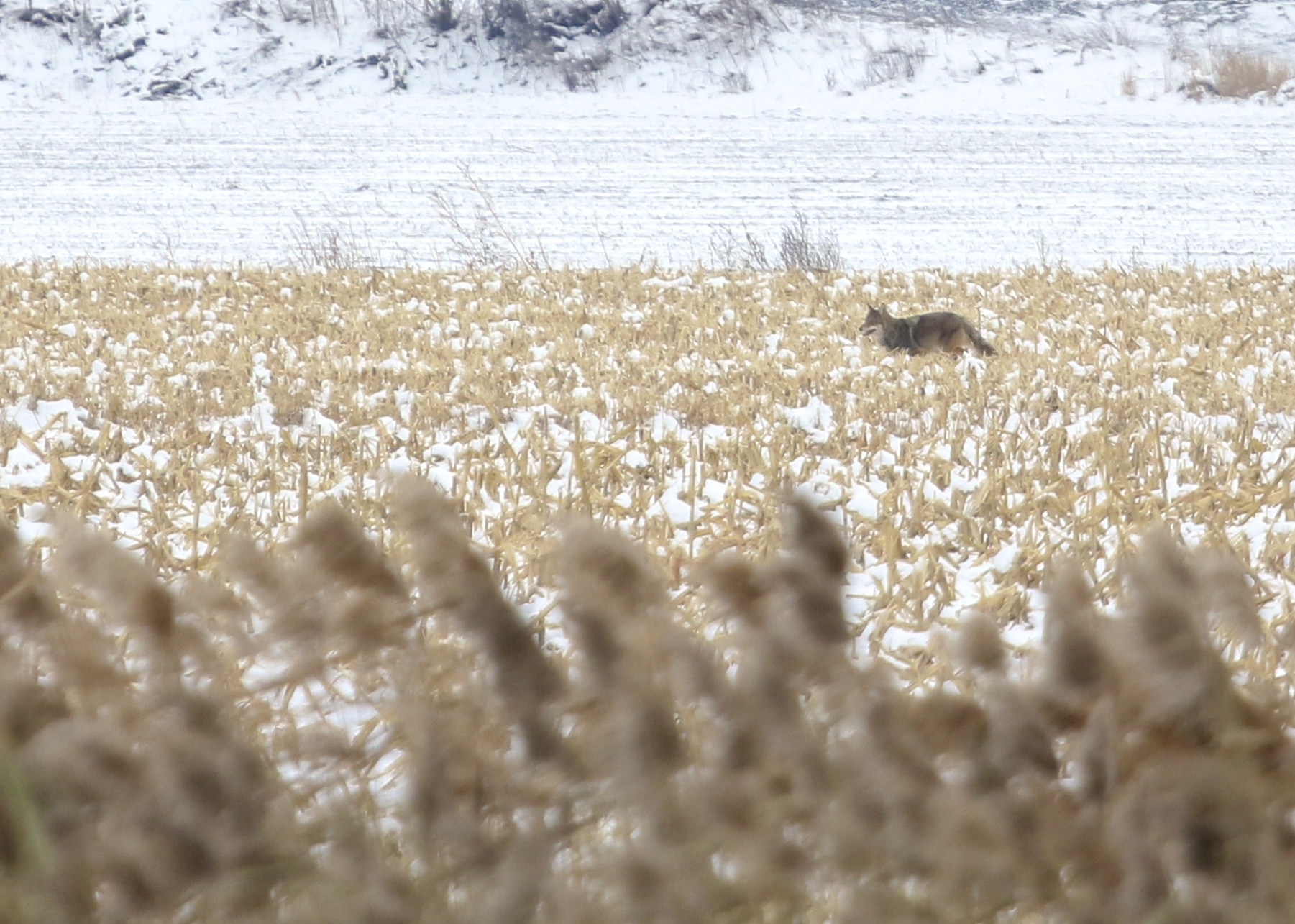 Here's my list for the day (28 species):
Canada Goose
Tundra Swan
American Black Duck
Mallard
Ring-necked Duck
Lesser Scaup
Hooded Merganser
Common Merganser
Pied-billed Grebe
Northern Harrier
Cooper's Hawk
Bald Eagle
Red-tailed Hawk
Sandhill Crane
Ring-billed Gull
Herring Gull
Rock Pigeon (Feral Pigeon)
Mourning Dove
Short-eared Owl
Blue Jay
American Crow
Horned Lark
American Robin
European Starling
Snow Bunting
American Tree Sparrow
Dark-eyed Junco
House Sparrow