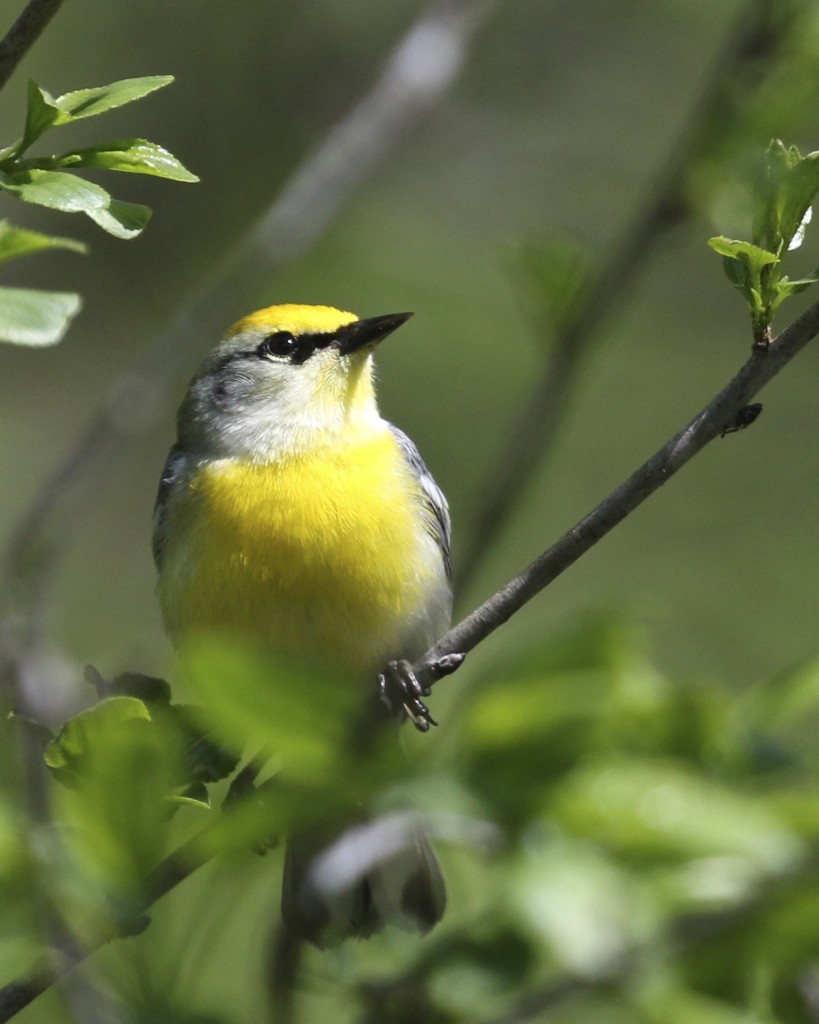 FRIDAY 5/16 – WARWICK AND LIBERTY LOOP
After work on Friday I dodged the raindrops and managed to do a little birding. My first stop was at the Red-tailed Hawk nest in Warwick NY. I shot a few photos in the rain and managed to get one that shows a young RTHA chick in the nest: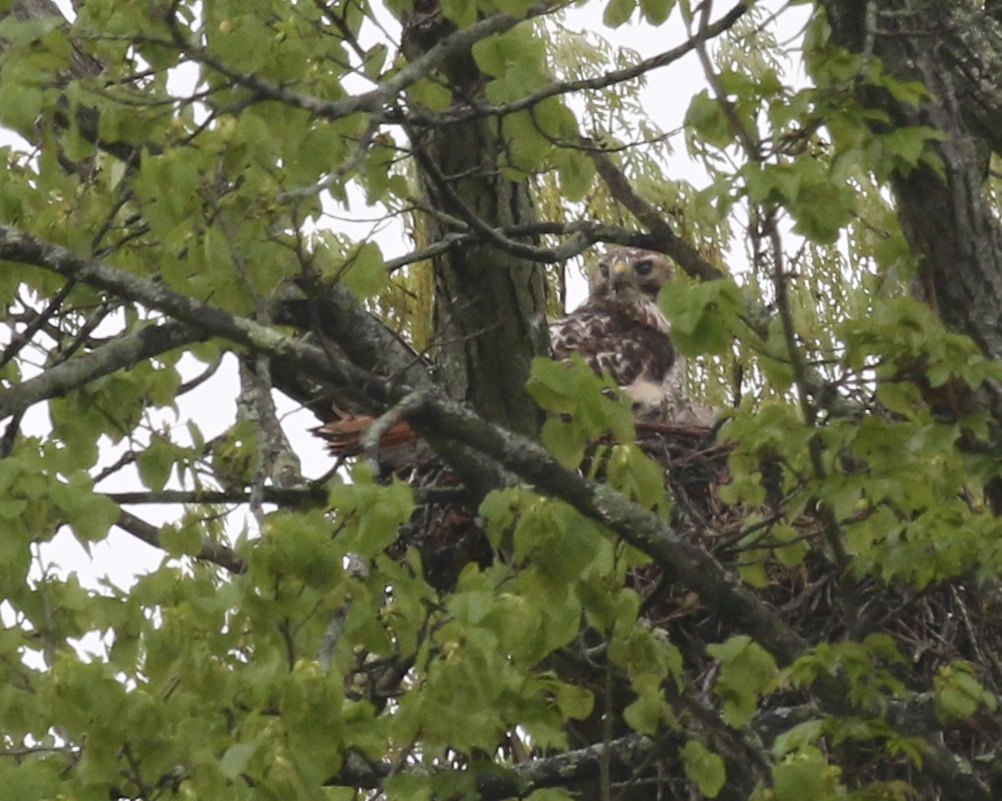 I then headed over to the Wallkill River National Wildlife Refuge and walked down Liberty Land and the west side of the Liberty Loop, hoping for shorebirds. It was a pretty quiet evening bird-wise and for shorebirds I only located 2 Greater Yellowlegs and 2 Killdeer. My best bird of the night was my FOS Willow Flycatcher, which I somehow did not manage to get a photograph of. I also had a pair of Great-crested Flycatchers and they were more accommodating.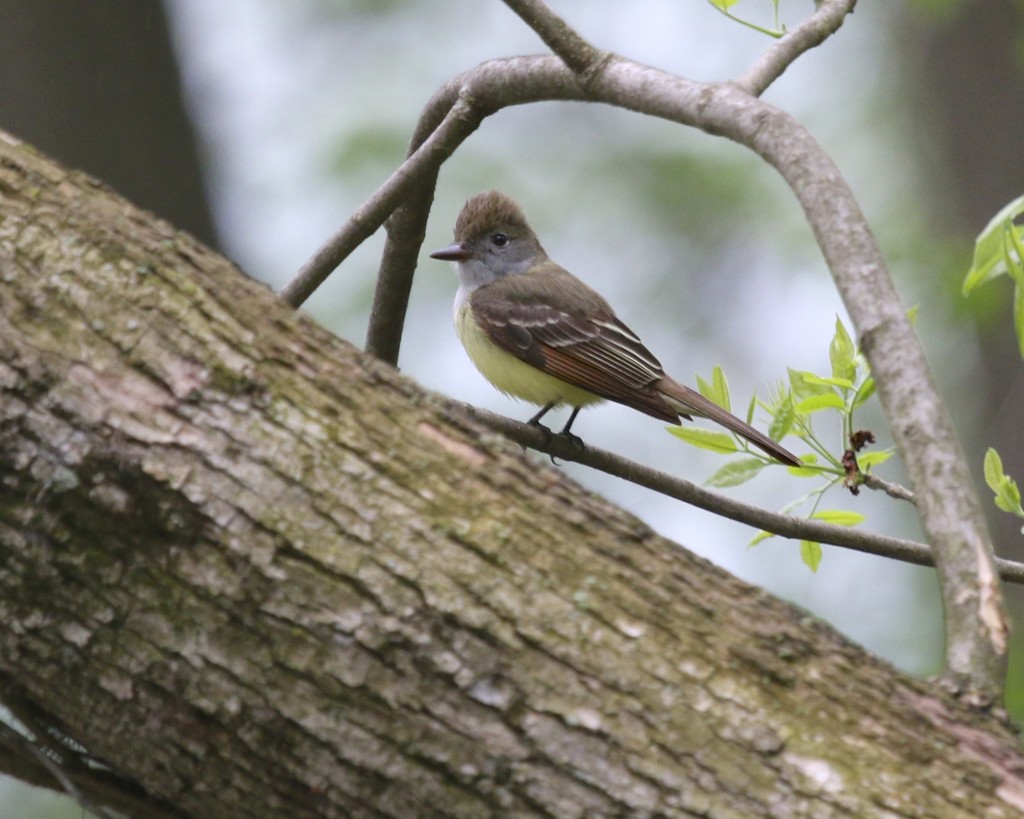 SATURDAY 5/17 – BASHAKILL STATE WILDLIFE MANAGEMENT AREA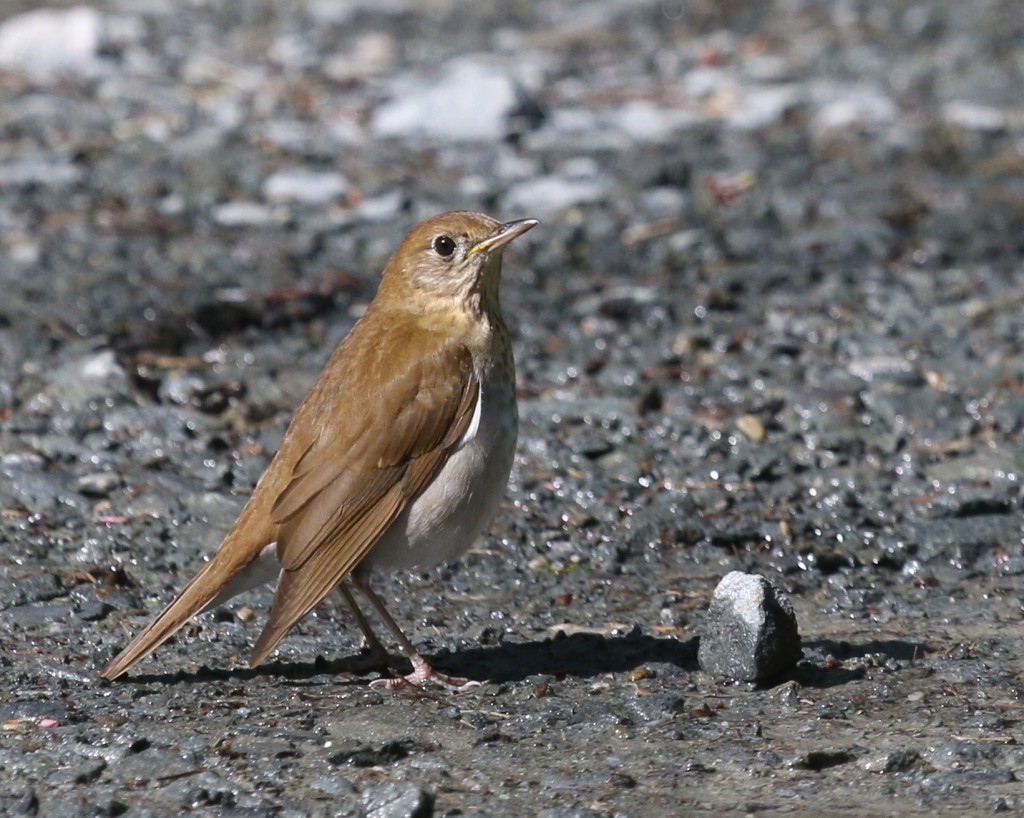 I was scheduled to volunteer at the Nature Watch on Saturday afternoon, so I decided to bird the Bash beforehand. By the way, for those of you who do not know about Nature Watch, it is a program run by the Basha Kill Area Association where every weekend in the spring from 10:00 am until 4:00 pm, they set up scopes at the main boat launch to view the resident Bald Eagles on the nest. There are volunteers present to help inform about the eagles and the Bashakill and to help folks use the scopes. This year the eagles have one eaglet that seems to be doing quite well. There is also an Osprey nest that can be viewed from the scopes as well. So, I wanted to bird the Bash before my shift. What I didn't think about is that the Mearns Bird Club was having its annual "Break 100" contest, where teams try to locate over 100 bird species in a 24 hour period. Which meant that the Bashakill was crawling with birders. I birded the Orchard and the Stop Sign Trail (briefly) and did alright, with my best bird being a Worm-eating Warbler that I found only because John Haas let me know about it. My next stop was the Nature Trail, my personal favorite spot at the Bash. Karen Miller met me there and we birded for a couple of hours before heading to the Deli for some lunch. The highlight of the day was definitely when Karen located a Common Gallinule in one of the channels and we got really good looks in our binoculars, but unfortunately no photos for me. We also got a brief look at a Swainson's Thrush, but again no photos. Common Yellowthroats were everywhere, so I managed to take a few shots. Here's a female: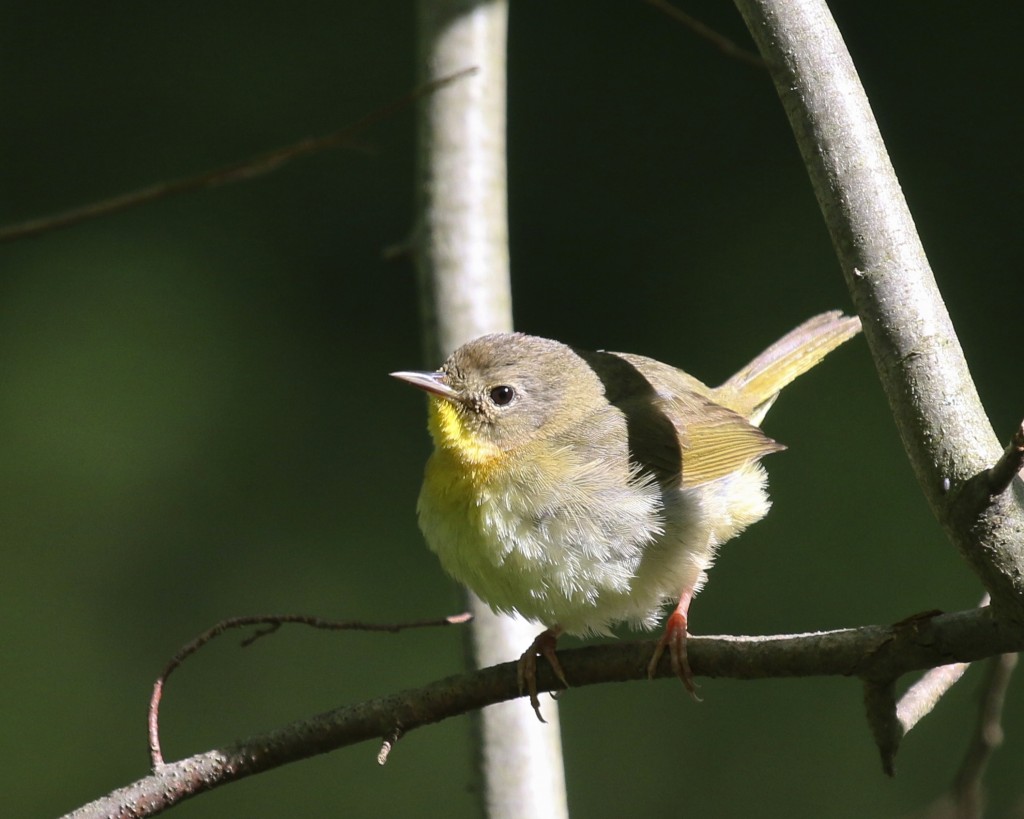 Karen and I both volunteered at the Nature Watch in the afternoon, where it was not very birdy, with even the Bald Eagles and the Osprey being relatively low key. We did have some great visitors that enjoyed good looks at the birds in the scopes.
SUNDAY 5/18 – GOOSEPOND MOUNTAIN STATE PARK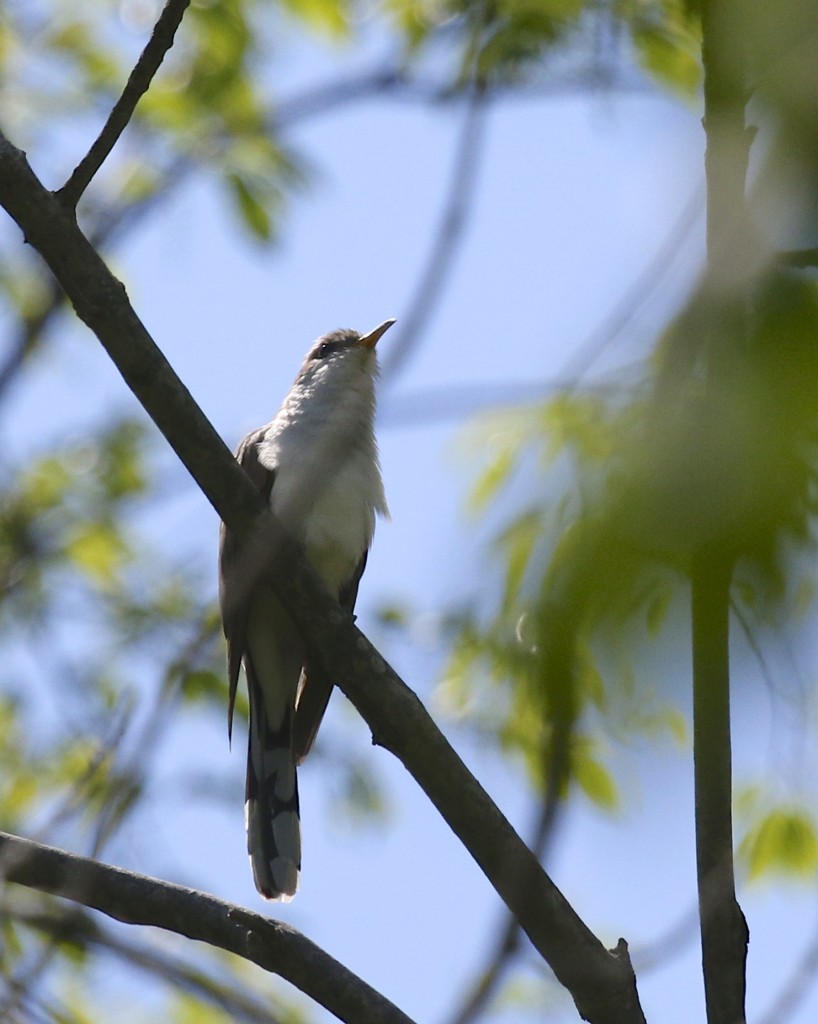 Sunday morning I headed out to Goosepond Mountain State Park, a place where I have never birded before. I have wanted to, but for some reason I could not figure out exactly where to go. Karen and I ran into some fellow Mearns Bird Club members on Saturday and they helped me out. If you are interested, the trailhead is located on Laroe Road in Chester NY. As you are leaving Chester, the trailhead is on the left hand side; it does not look like much and is easy to pass by (like I did). I really enjoyed birding on this trail – it was extremely peaceful on a Sunday morning, the only other person I saw was a single mountain bike rider. One thing I really enjoyed was how quiet the trail was, it made it very easy to listen to and for the birds. I should also say that it is a long trail – I was out for four hours today and I did not walk the entire trail. Basically you can plan to walk out and then back to your car.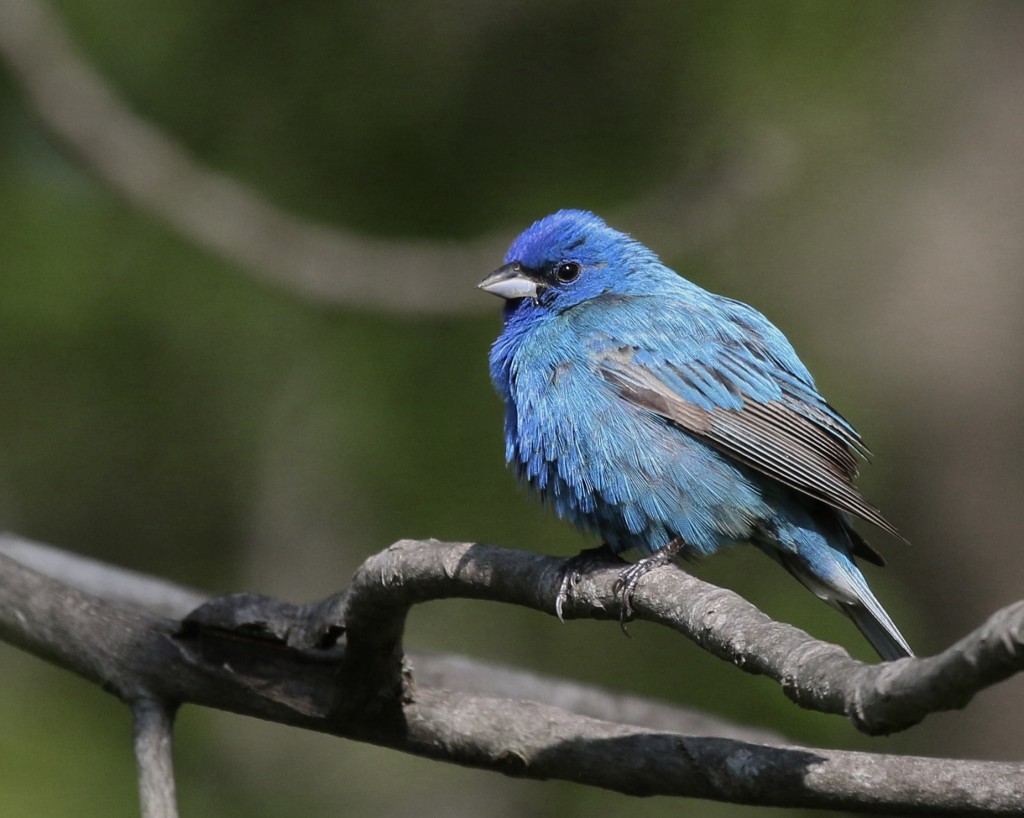 The birding was good and I totaled 36 species for the morning. Blue-winged Warblers were numerous and accessible, providing many photo ops. As were Indigo Buntings. The best bird of the day, however, was certainly the YELLOW-BILLED CUCKOO.  I heard them early on but it took a lot of patience to finally get to see them and get some distant photos.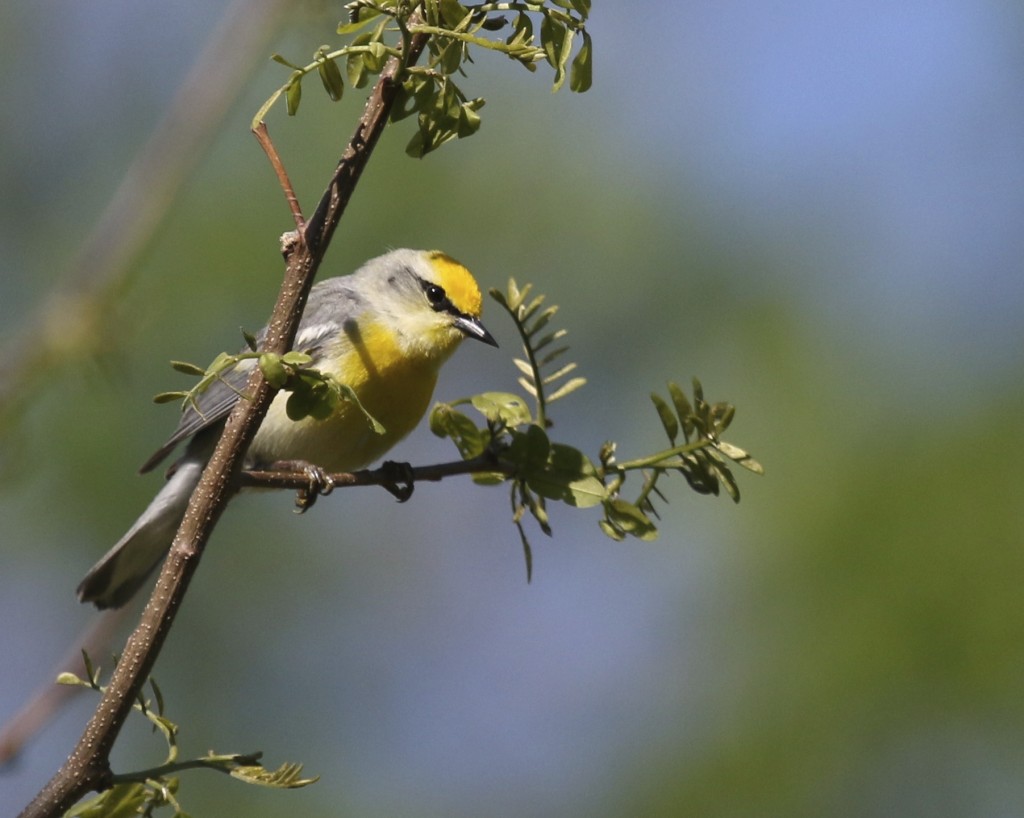 Here is my list for the day:

Red-tailed Hawk
Mourning Dove
Yellow-billed Cuckoo
Red-bellied Woodpecker
Downy Woodpecker
Pileated Woodpecker
Great Crested Flycatcher
Eastern Kingbird
Yellow-throated Vireo
Warbling Vireo
Blue Jay
American Crow
Black-capped Chickadee
Tufted Titmouse
Carolina Wren
Blue-gray Gnatcatcher
Eastern Bluebird
Wood Thrush
American Robin
Gray Catbird
Ovenbird
Blue-winged Warbler
Common Yellowthroat
American Redstart
Yellow Warbler
Prairie Warbler
Eastern Towhee
Field Sparrow
Savannah Sparrow
Song Sparrow
Scarlet Tanager
Northern Cardinal
Indigo Bunting
Red-winged Blackbird
Baltimore Oriole
American Goldfinch