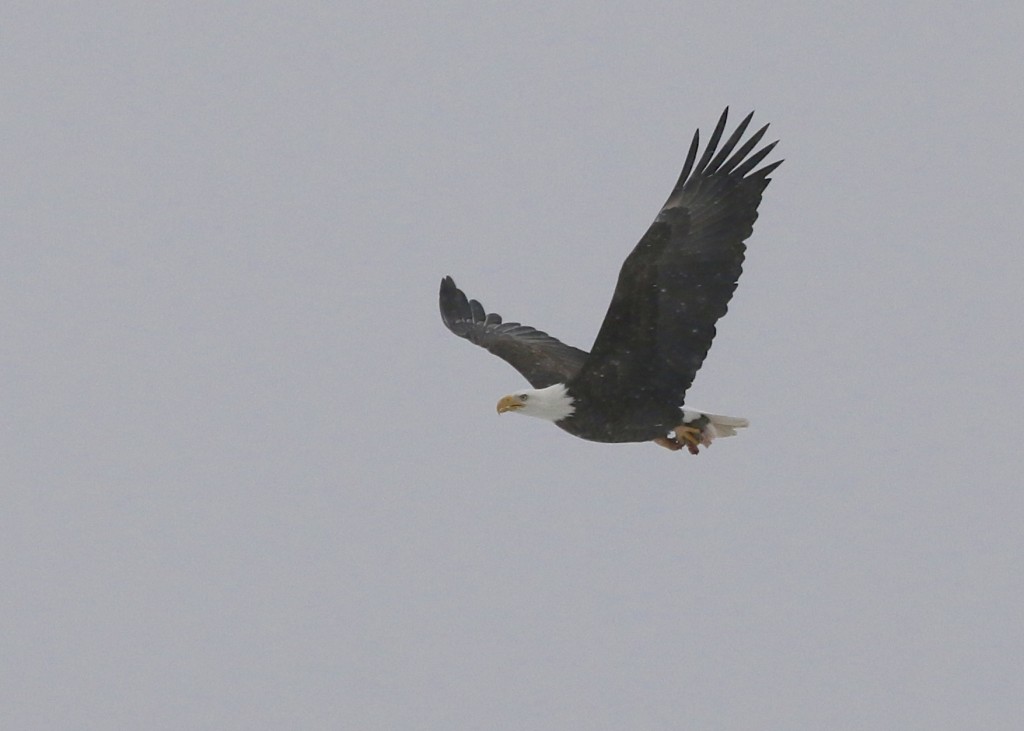 Tricia's sister and her family came up for a visit this weekend. For me, luckily, that means birding with my future brother-in-law Bill. Over Christmas, he took me out on Long Island and we had a great day of birding, highlighted by 2 Snowy Owls on Dune Road, so I wanted to return the favor. I had two target birds for the weekend: Bald Eagles and Short-eared Owls.
Saturday morning we headed over to Newburgh, hoping for Bald Eagles on the Hudson. The river was nearly entirely frozen over, and there were no eagles to be seen. I called my fellow Mt. Peter Hawk Watch counter, Carol Linguanti, and she directed us to head further south, past the Bear Mountain Bridge. We worked our way south, stopping several times, with our final stop being at Croton Point State Park. We ended up with over 30 Bald Eagles for the day and got our best looks at Charles Point Pier Park, where the birds were close enough for some photos.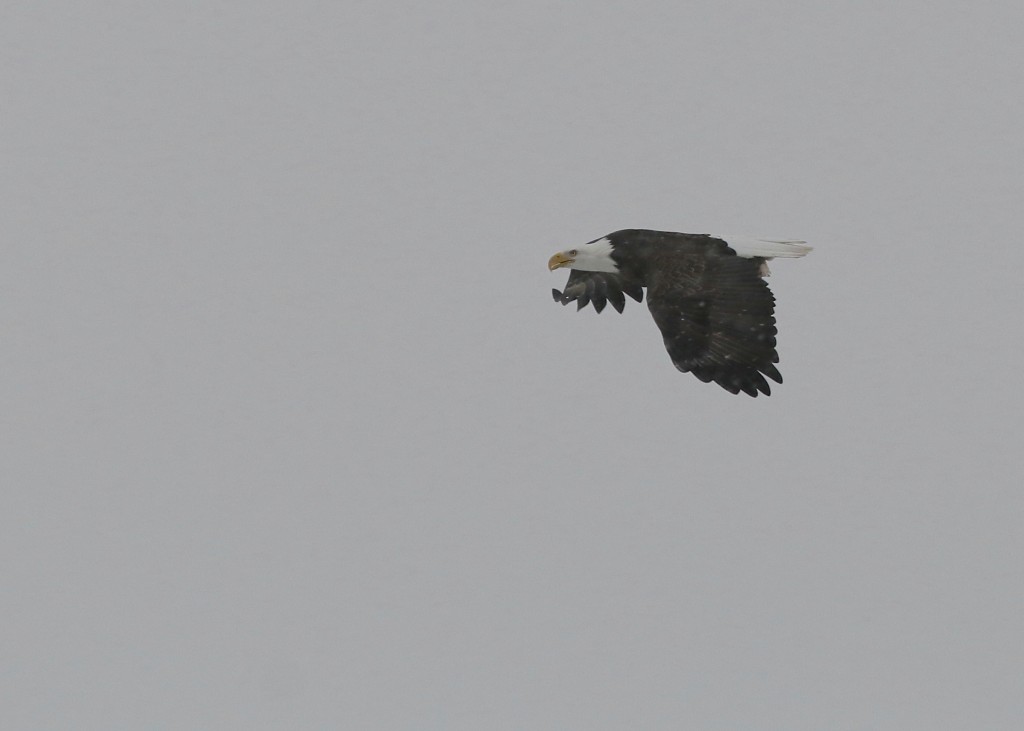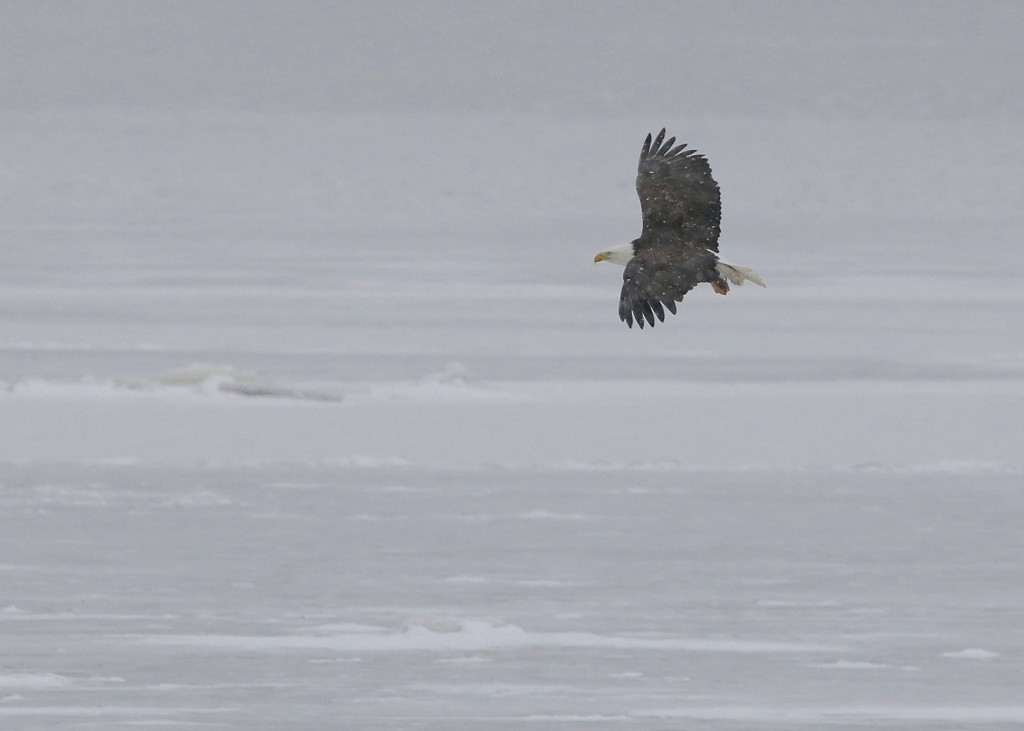 In the afternoon we headed back to Orange County in search of Short-eared Owls where Karen Miller joined us. The temperatures were dropping and the snow was falling pretty heavily, but the owls got up early! Cameras, binoculars filled up with snow as we had at least 10 SEOWs, giving really fabulous looks as they flew all around us and over our heads. Fingers and toes were frozen as we enjoyed the Short-eared Owl show.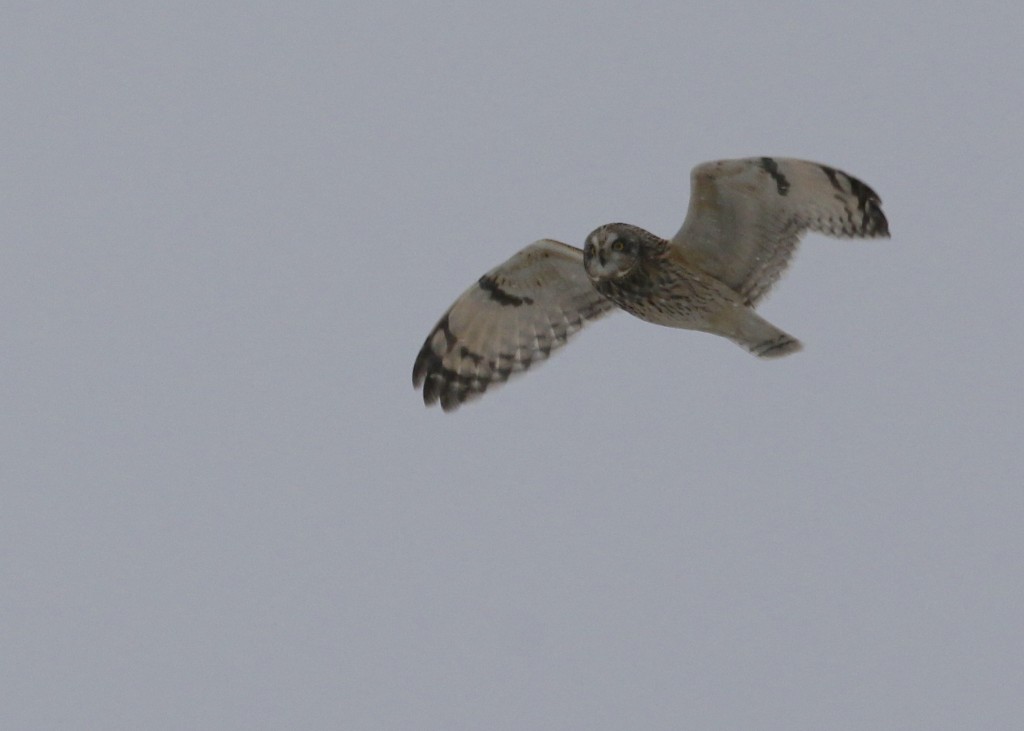 It was a great day of birding capped of by the fact that Bill got three life birds on the day: Black Vulture (Route 207 north of Goshen), Eastern Meadowlark (Croton Point State Park), and Short-eared Owl (Orange County NY).
**NOTEWORTHY OBSERVATIONS**: In the past week in Orange County, I had Snowy Owl sightings on 1/20, 1/22, and 1/24 (two different owls, one seen twice). It is really great to still have these owls around, it is still so exciting for me to see them every time!