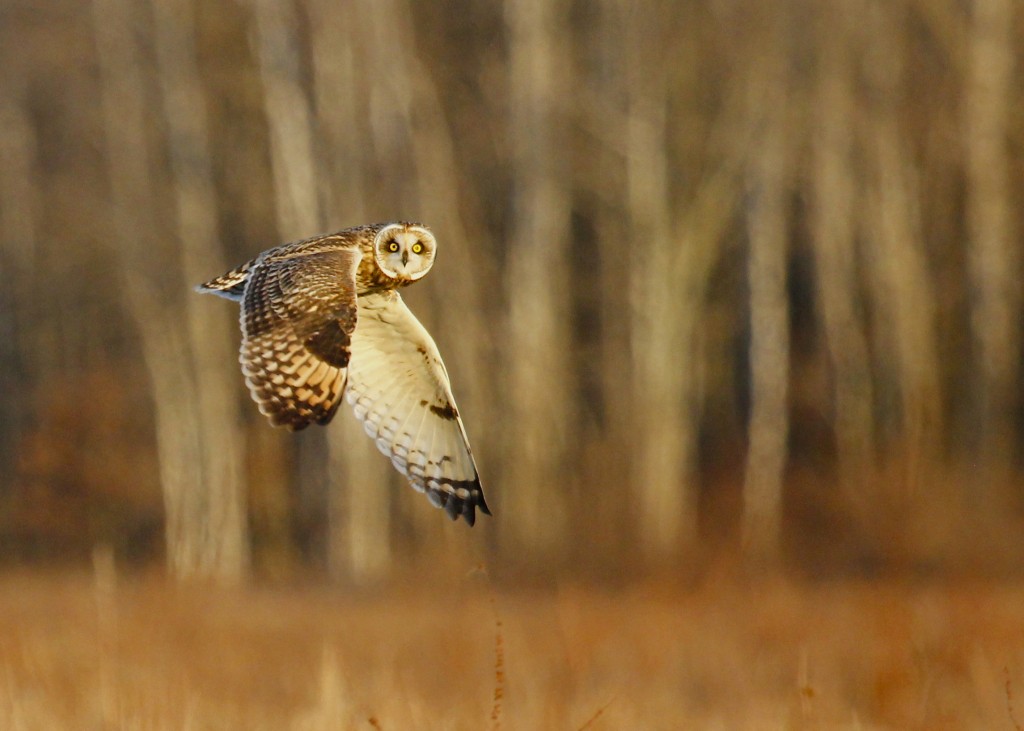 I went out to the Shawangunk Grasslands NWR this afternoon in hopes of getting some photos of Northern Harriers. I had seen reports that the Short-eared Owls were back, but only one report where they up up before dark. I walked out to the north blind without seeing much bird activity, just a couple of harriers in distance. I was not in the blind long when I had a Northern Harrier fly in close: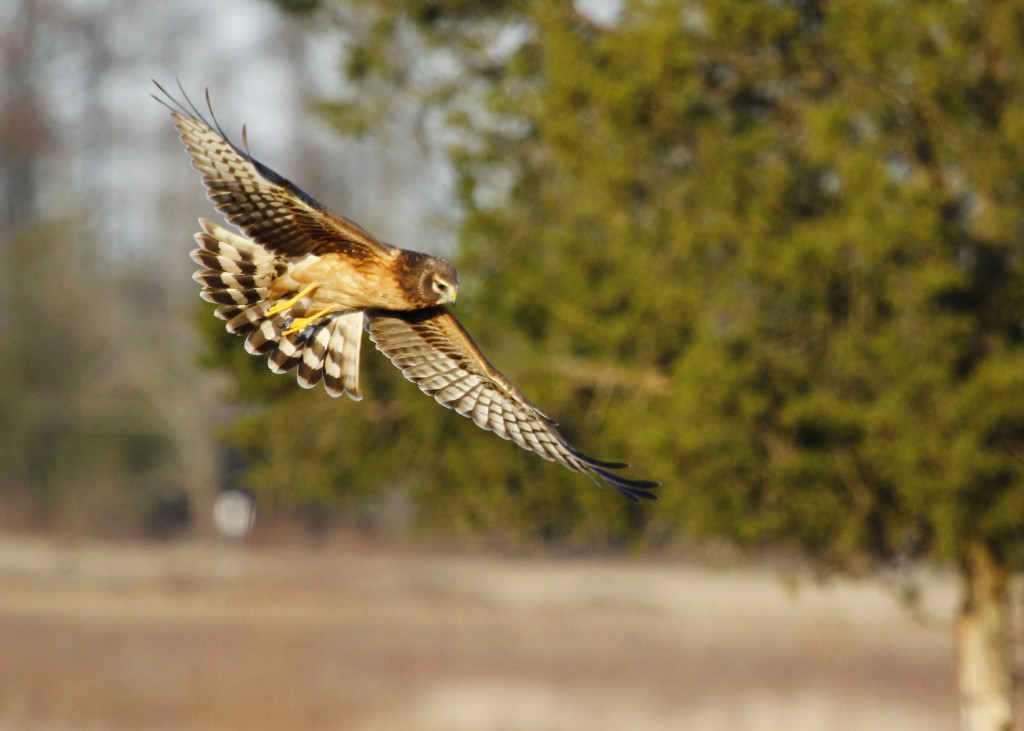 Not much later, at 3:55 pm, I was pleasantly surprised to see a single Short-eared Owl come up from the grasses. I started to click away and more owls came up. The owls put on quite a show, flying all around the blind, tangling with each other and with the harriers too. The light was beautiful, and I clicked away trying not to miss any good opportunities.
I spoke to Scott Baldinger in the parking lot on my way back to my car and he gave a count for the night: He had 8 Short-eared Owls and 6 Northern Harriers in a single sweep, not too bad! What a great night of birding and bird photography!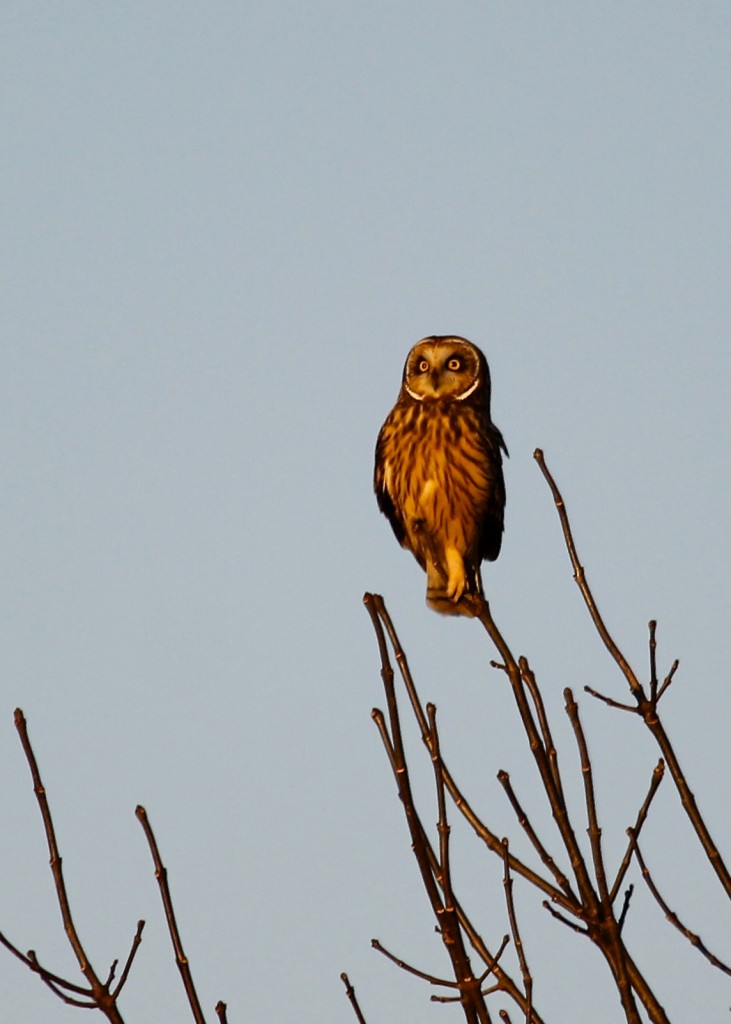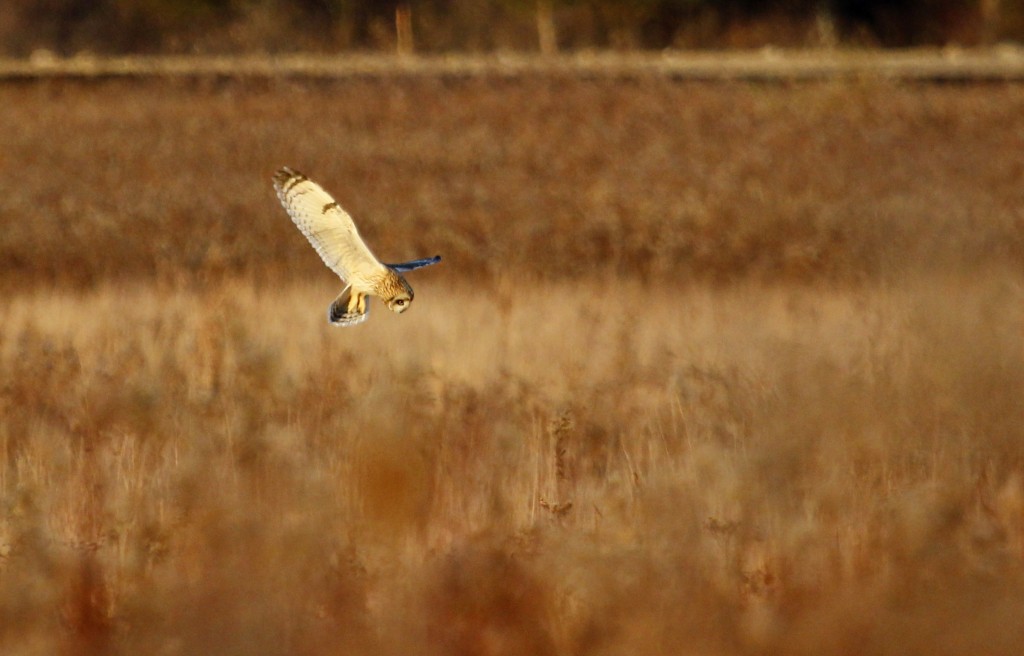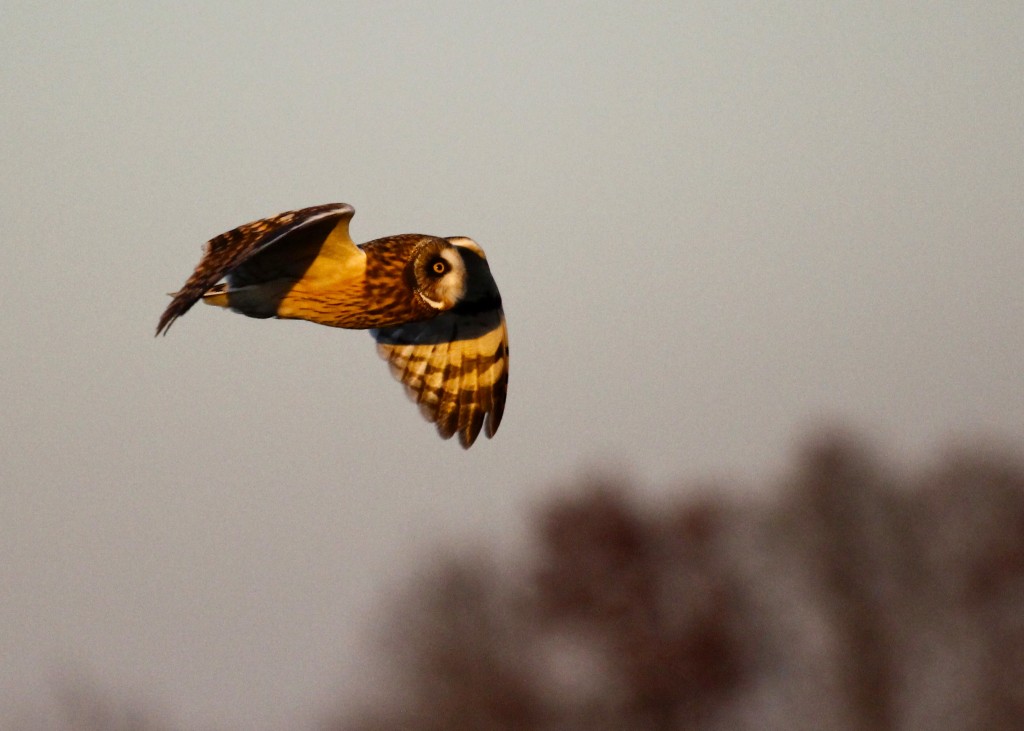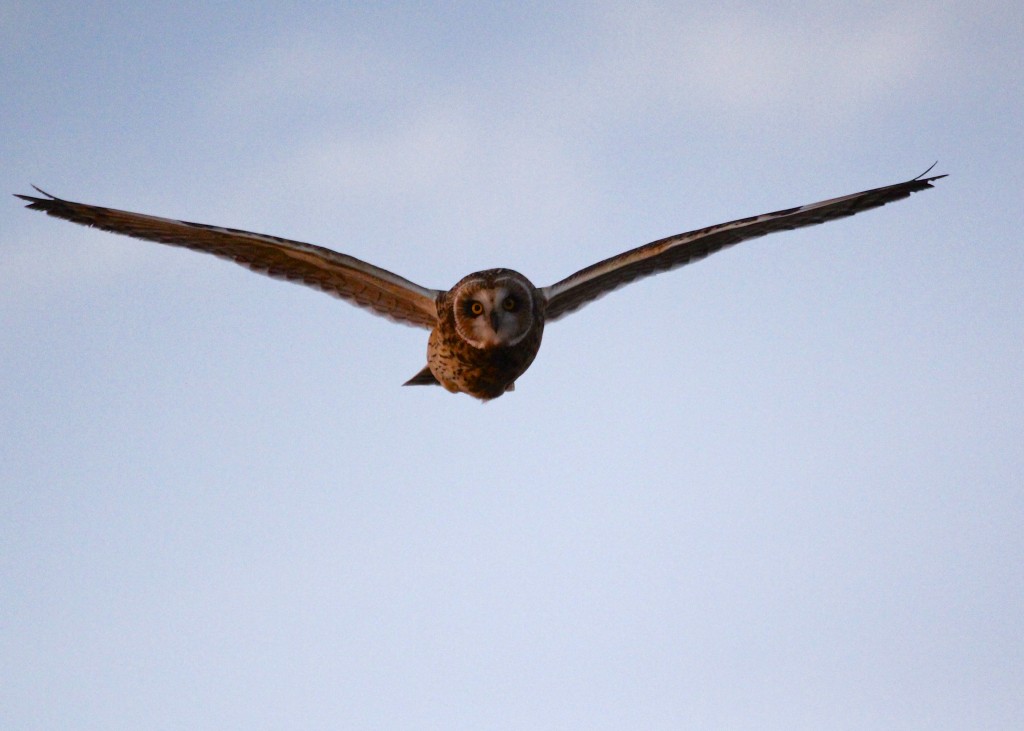 SATURDAY MORNING
With all the exitement of getting the Short-eared Owl photos on Saturday evening, I never got around to posting about the birding I did on Saturday morning. I made several quick stops just to see what was going on.
Glenmere Lake:
Canada Goose  25
Mute Swan  6
Mallard  1
Bufflehead  1
Common Merganser  1
Ruddy Duck  2
Pied-billed Grebe  5
Ring-billed Gull  1
Pileated Woodpecker  1
White-breasted Nuthatch  1
Lower Wisner Road:
Canada Goose  300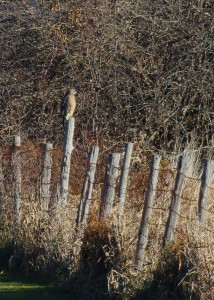 Turkey Vulture  1
Northern Harrier  1
Red-shouldered Hawk  1
Red-tailed Hawk  2
Rock Pigeon  20
Red-bellied Woodpecker  1
Downy Woodpecker  2
Northern Flicker  2
Northern Shrike  1
Blue Jay  6
American Crow  35
Northern Mockingbird  5
European Starling  50
Field Sparrow  2
Song Sparrow  4
Dark-eyed Junco  1
Common Grackle  12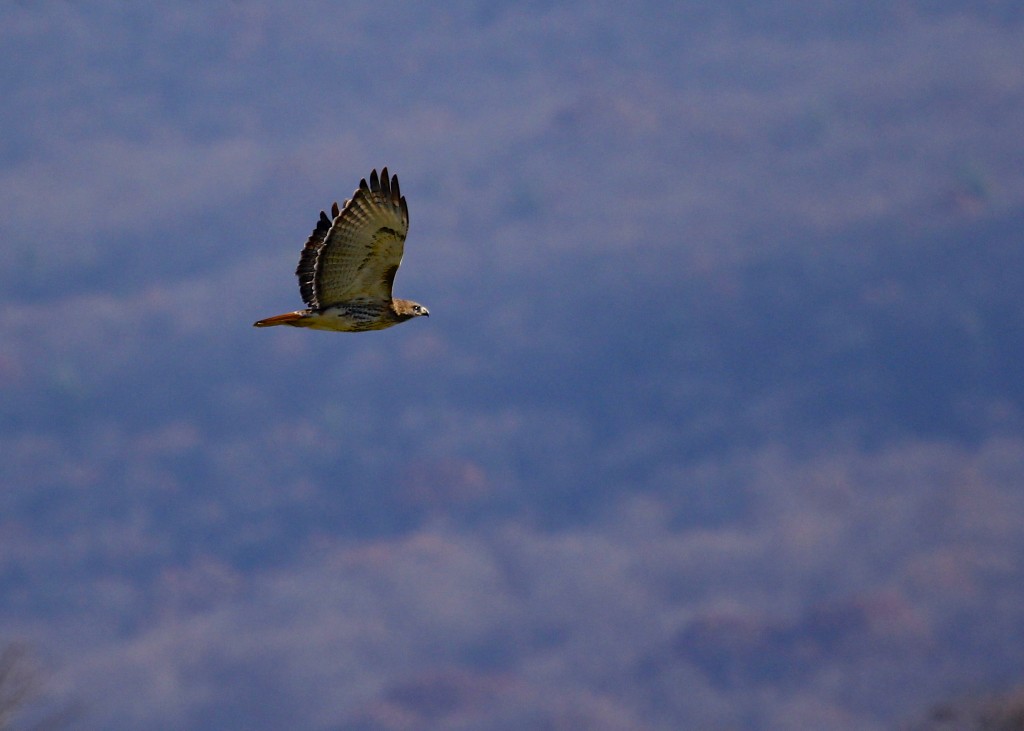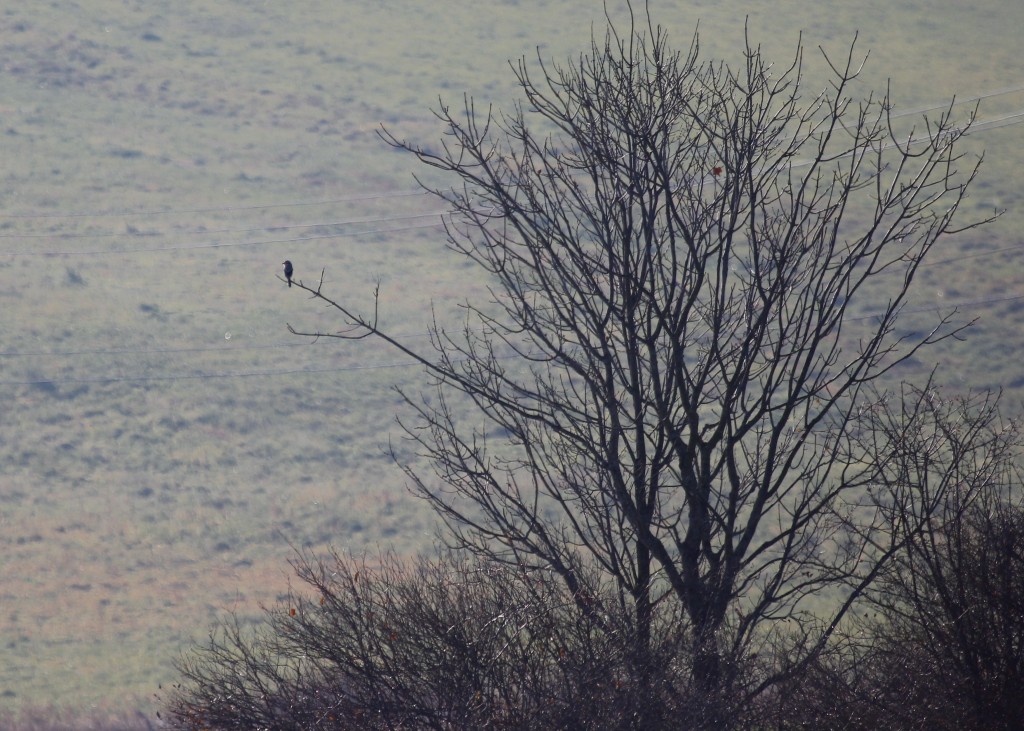 Warwick Town Hall Pond:
Canada Goose 10                                                                                                                     Gadwall 9                                                                                                                                  Northern Pintail 2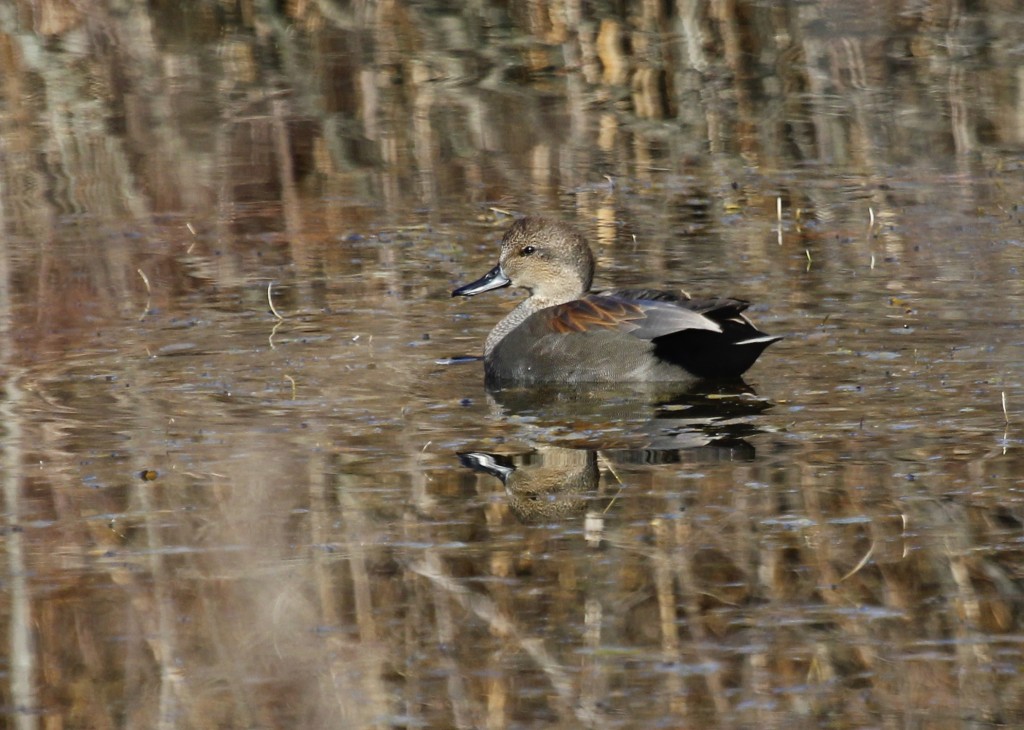 Skinner Lane:
Canada Goose  55
Red-tailed Hawk  3
Killdeer  1
American Crow  250
Horned Lark  40
American Goldfinch  1
Citgo Pond Trail (Goshen):
Canada Goose  10
Mallard  35
Northern Shoveler  2
Green-winged Teal  8
Red-tailed Hawk  1
Red-bellied Woodpecker  1
Downy Woodpecker  2
Blue Jay  2
American Crow  25
Black-capped Chickadee  2
Song Sparrow  6
Swamp Sparrow  2
White-throated Sparrow  1
Dark-eyed Junco  4