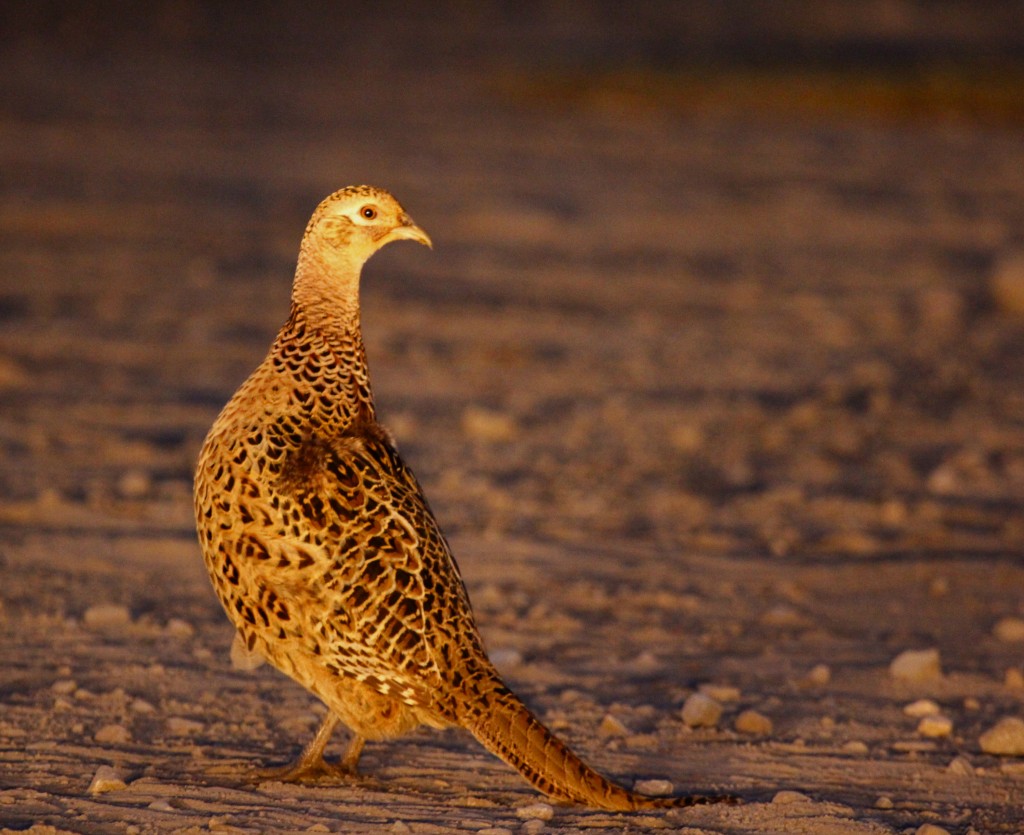 There were a couple of notable sightings in Orange County on Wednesday 11/6/13. I received a call from Bruce Nott just after 9 am. He had located an American Bittern at the Wallkill River National Wildlife Refuge – Winding Waters Trail. The way I understand it, if you take a right at the fork in the trail, the bird was located in the first ditch that the trail crosses, on the right hand side out maybe a couple hundred yards. Congrats to Bruce on a great find.  I also received a text from Rob Stone. Out at Skinner Lane, among the Horned Larks, he had relocated the two Lapland Longspurs and also had 20+ Snow Buntings.
While I was at work, I was trying to decide which of these two sightings to go check out at the end of the day. Ultimately, my decision was made for me; I got out of work a little bit late and that made going for the bittern a bit of a time crunch. My desire for Snow Bunting photos made this an easy decision to accept. Once out at Skinner, I did see two Snow Buntings in flight with about 25 larks, but they never did get close enough for photos. The longspurs were not relocated. Fellow Mearns Bird Club members Bruce, Curt, Lee, and Debbie were also out at Skinner. It was nice to shoot the breeze with them for a while; actually it was the highlight of the evening.
On our way out we had a Ring-necked Pheasant in the road. It is always difficult for me when I see these birds. They are so beautiful and wonderful to see, but knowing that the bird was likely released to be hunted saddens me.  Lee and I clicked away, my best effort is at the top of this post.