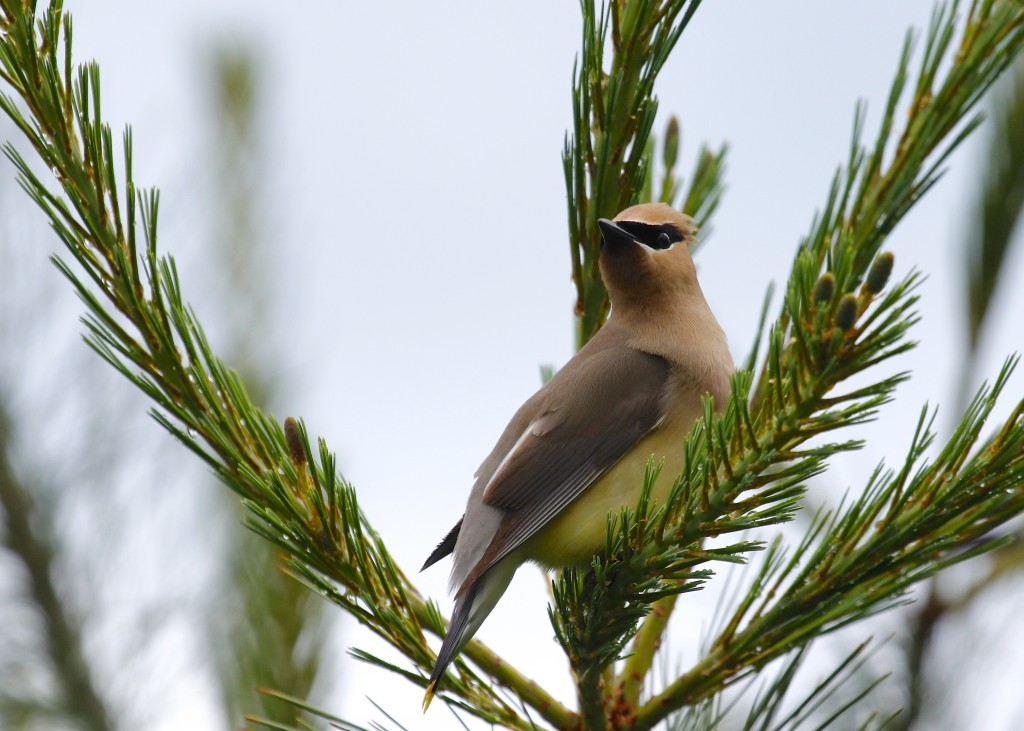 After a long week of rainy weather and being sick, I woke up early this morning raring to go. My main objective was to get a good photo of a Grasshopper Sparrow.I did not achieve this objective because I never saw any! I went back to the Appalachian Trail near Route 94 in Vernon, NJ where we had a least four last weekend, but I had no luck. I heard one Grasshopper Sparrow, but I never did locate it.  I had also tried yesterday evening – I heard and saw at least two Grasshopper Sparrows but the light was not very good with the rain coming in. This morning, the light was much better for photos, so I went to work on my second objective which was to bring home some decent photos. I feel like I haven't done well lately with the camera, so I wanted to work on it. While I was at it, I ended up with 22 species of bird: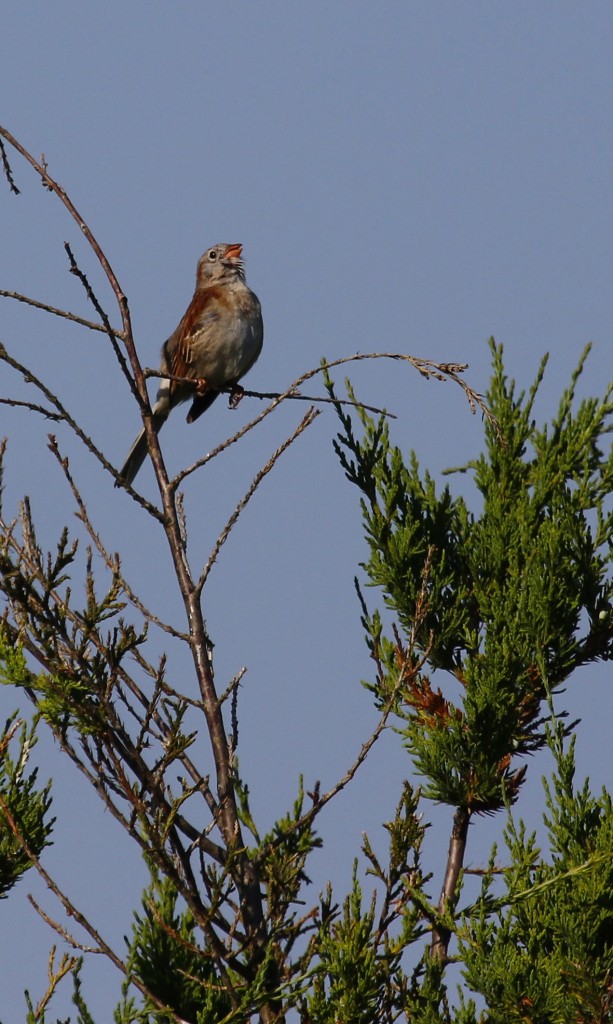 Mallard  2
Great Blue Heron  2
Mourning Dove  6
Northern Flicker  2
Great Crested Flycatcher  1
Yellow-throated Vireo  1
American Crow  4
Common Raven  2
Barn Swallow  6
American Robin  1
Northern Mockingbird  2
European Starling  10
Cedar Waxwing  5
Yellow Warbler  1
Field Sparrow  4
Grasshopper Sparrow  1
Northern Cardinal  1
Indigo Bunting  2
Red-winged Blackbird  8
Common Grackle  2
Brown-headed Cowbird  1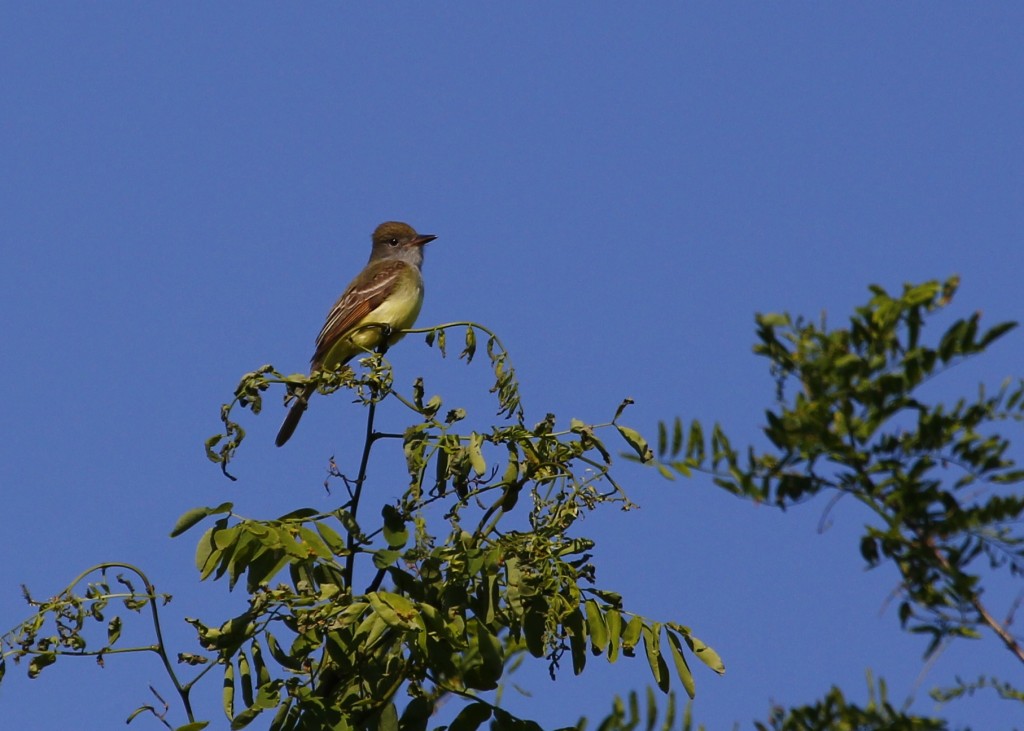 After about an hour, I headed over to Wallkill River NWR to walk the Liberty Loop. It was quite birdy as I walked the loop and I ended up with 36 species and I took a LOT of photos. The results were mixed, but here is my species list as well as some of my better shots.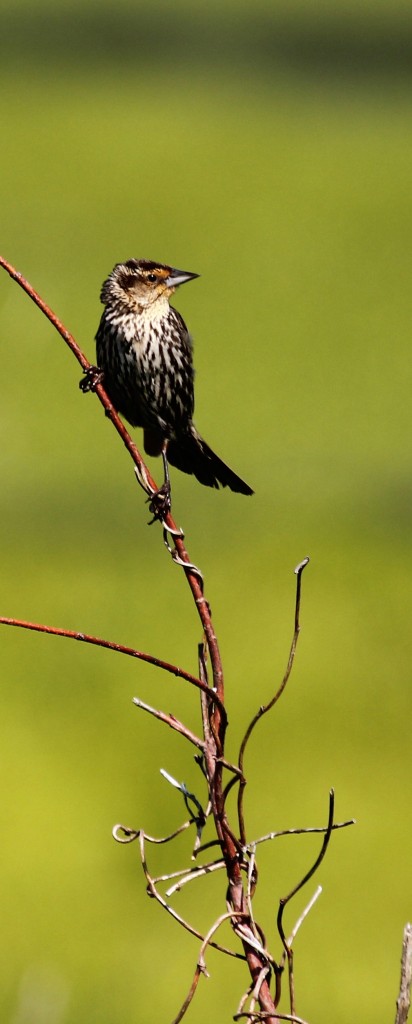 Canada Goose  15
Mallard  14
Great Blue Heron  8
Turkey Vulture  4
Rock Pigeon  1
Chimney Swift  1
Willow Flycatcher  3
Great Crested Flycatcher  2
Eastern Kingbird  4
Yellow-throated Vireo  1
Warbling Vireo  1
American Crow  4
Tree Swallow  2
Barn Swallow  1
Tufted Titmouse  2
White-breasted Nuthatch  1
Eastern Bluebird  3
Wood Thrush  2
American Robin  12
Gray Catbird  6
Brown Thrasher  3
Cedar Waxwing  6
Common Yellowthroat  2
Yellow Warbler  6
Song Sparrow  16
Swamp Sparrow  10
Northern Cardinal  1
Rose-breasted Grosbeak  1
Indigo Bunting  2
Bobolink  3
Red-winged Blackbird  X
Common Grackle  8
Brown-headed Cowbird  2
Orchard Oriole  1
Baltimore Oriole  2
American Goldfinch  3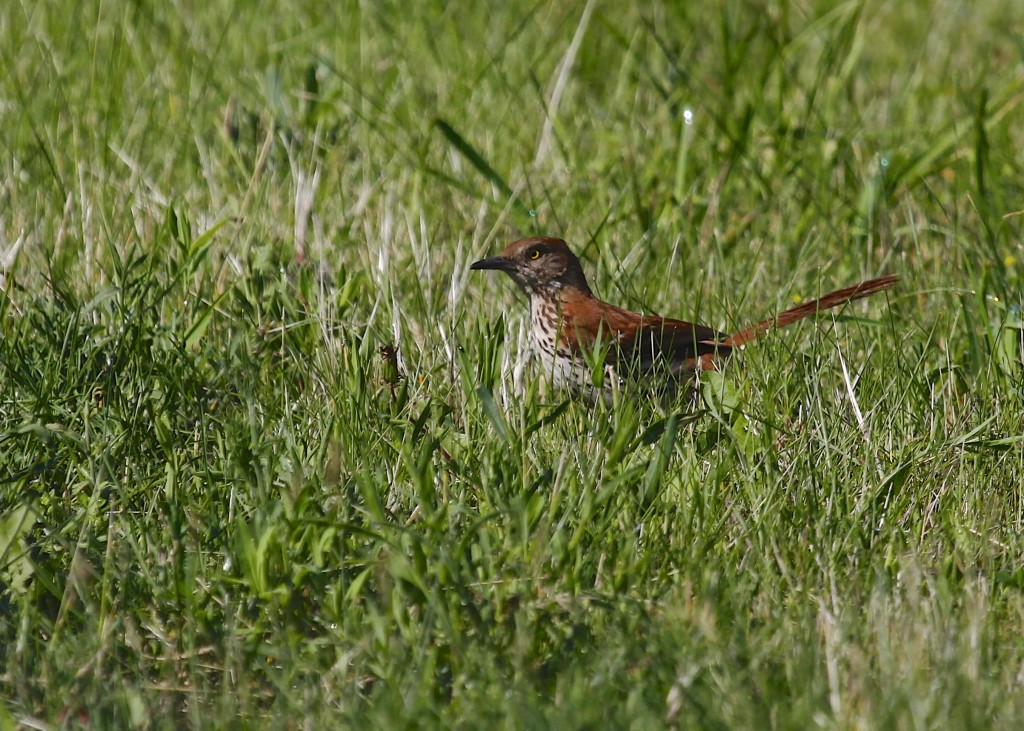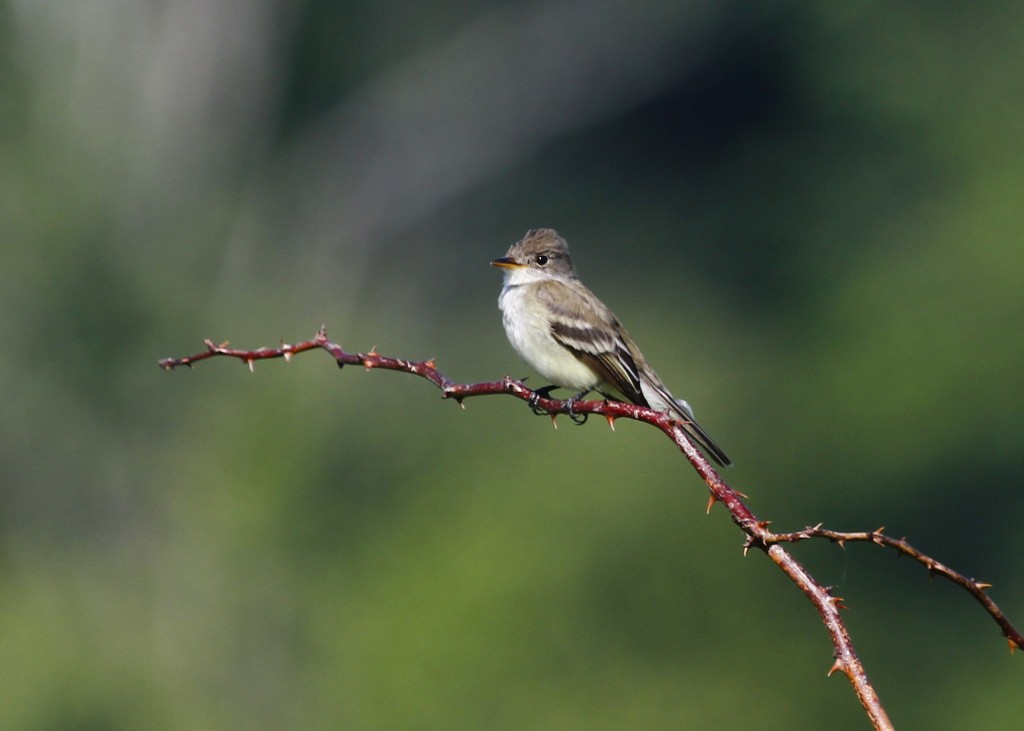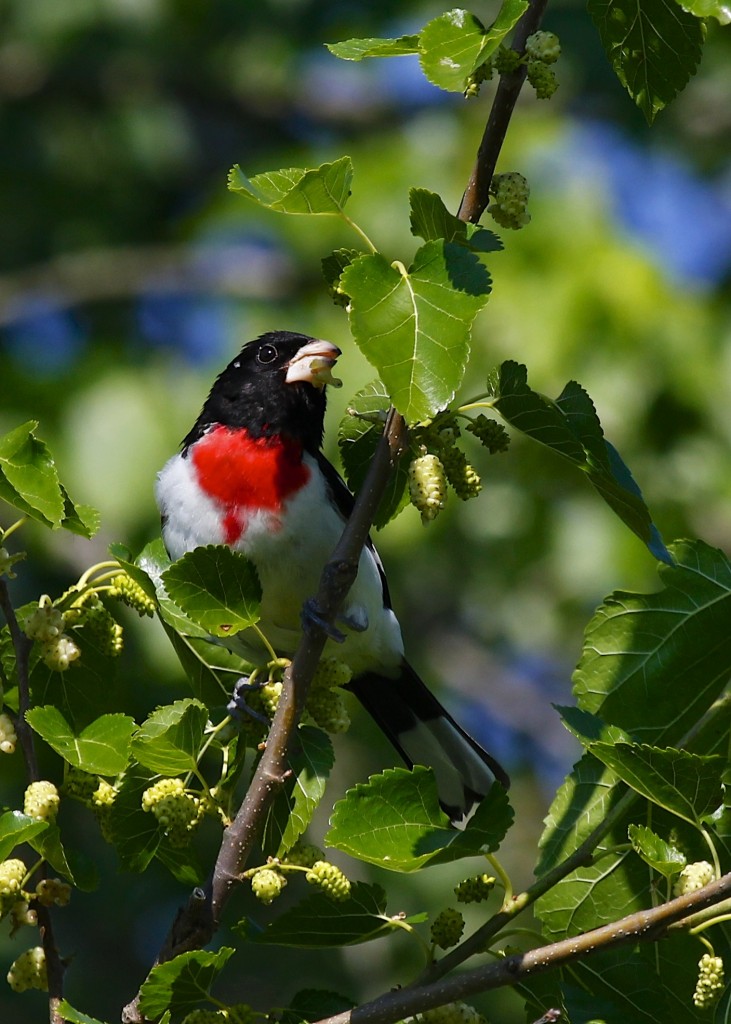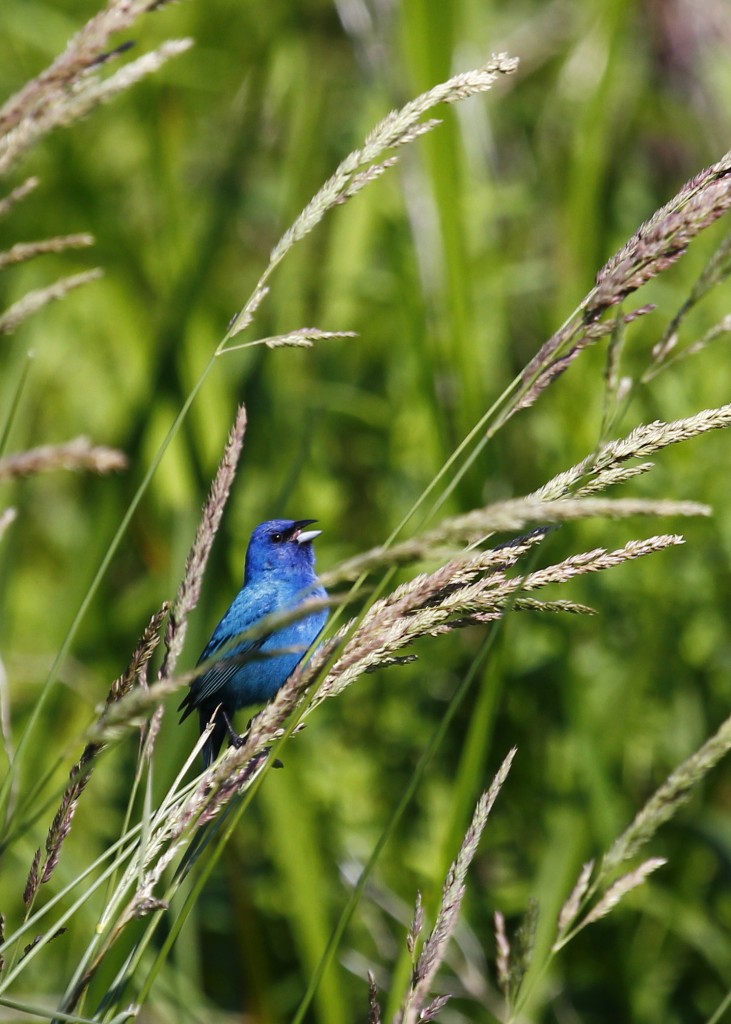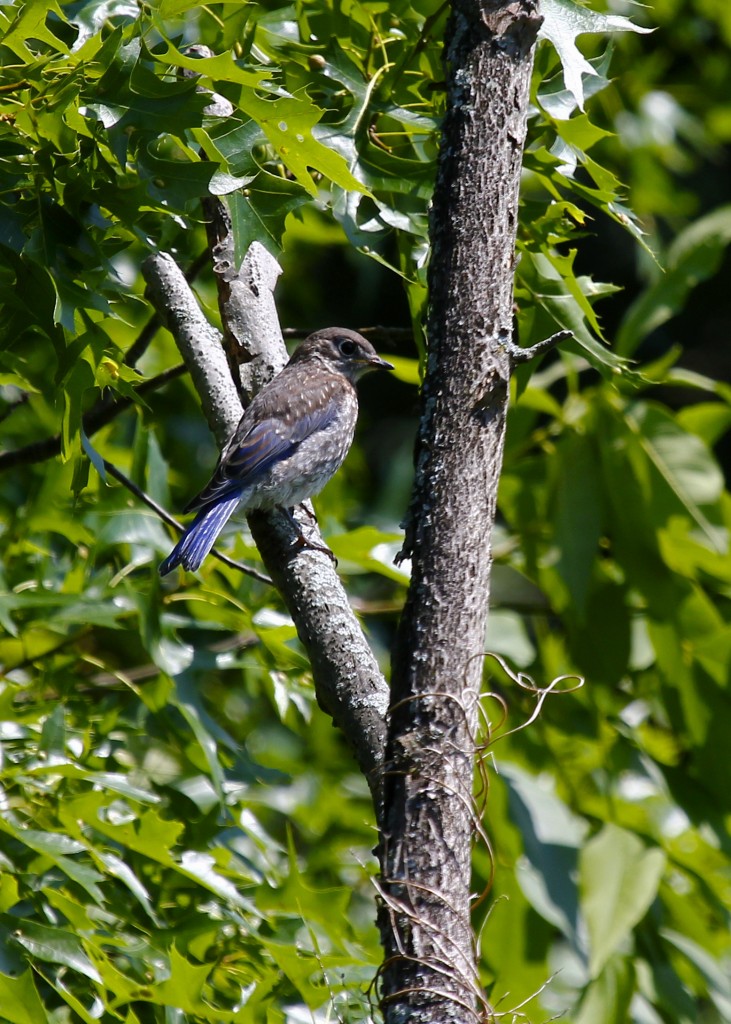 Tomorrow morning I will head out to the Shawangunk Grasslands. I am following a hot tip from Scotty Baldinger who reported to the Mearns Bird Club that he had FIVE Grasshopper Sparrows out there this morning…