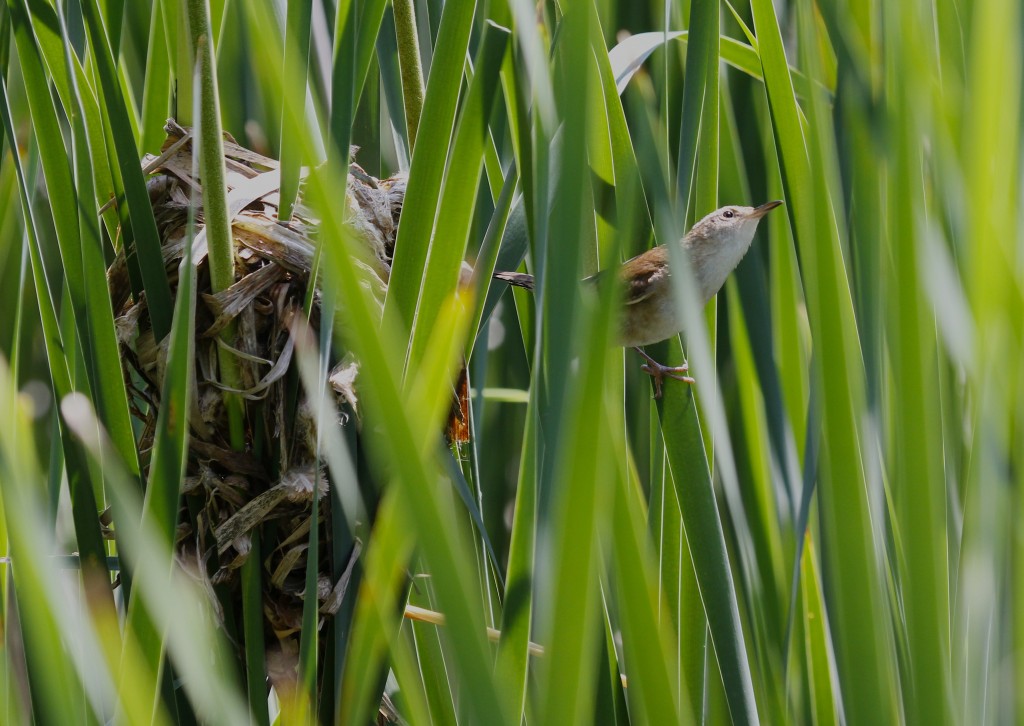 I was out of town for work this week, so I did not have the opportunity to do much birding (actually the hotel we stayed at had a nice swampy area surrounding it and I walked the perimeter a number of times). I made up for it by doing quite a bit of birding this weekend, hittting five spots in two days.
Saturday Morning – Sterling Forest State Park, Sterling Lake Loop.
Highlights: Although I had 31 species for the walk, I did not see anything extraordinary. I was lucky enough to get a decent photo of my first of season Red-eyed Vireo: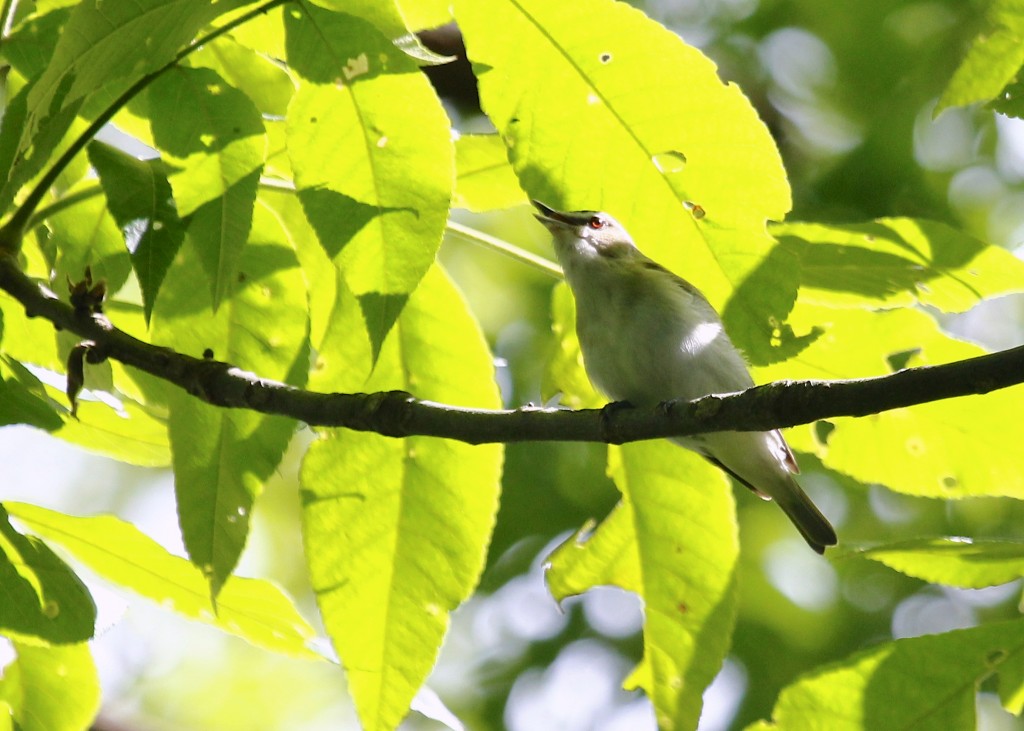 Saturday Afternoon: Basha Kill WMA
Highlights: My latest favorite bird, the Yellow-billed Cuckoo made an appearance at the Nature Trail again. I also had a brief but good look at a male Scarlett Tanager there as well.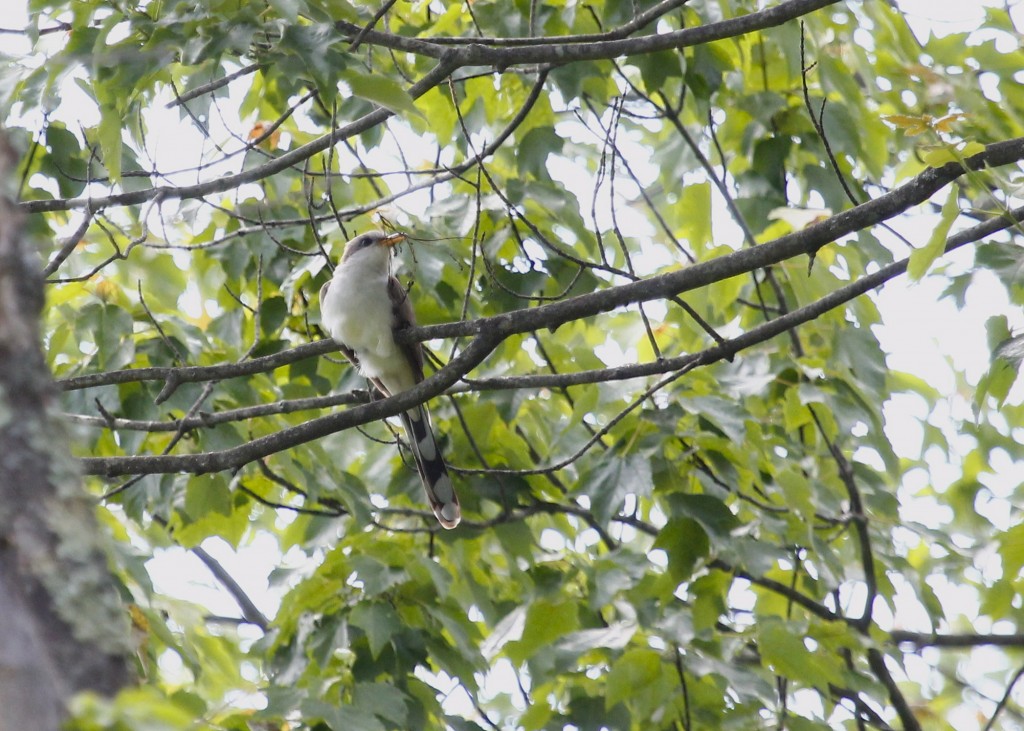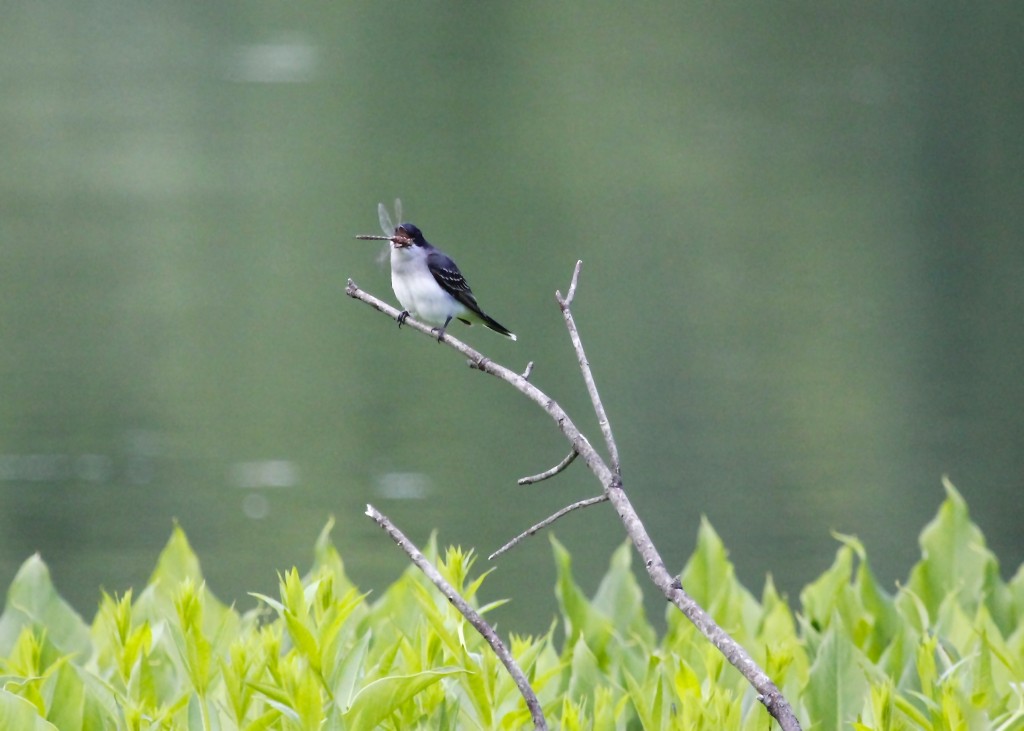 Sunday Early Morning: Appalachian Trail near Route 94 in Sussex County NJ
Highlights: I was fortunate enough to be invited to join Judy Cinquina, Tom Millard, B.A. McGrath and Gene for a day of birding. It was certainly good company and I felt like I learned quite a bit. My best bird for the morning (for the whole day really) was the GRASSHOPPER SPARROW!  This was a life bird for me, and although we got several very good looks, I was not satisfied with any of my photos. The light was on the harsh side for some reason and most of my photos where overexposed. Here is my best effort: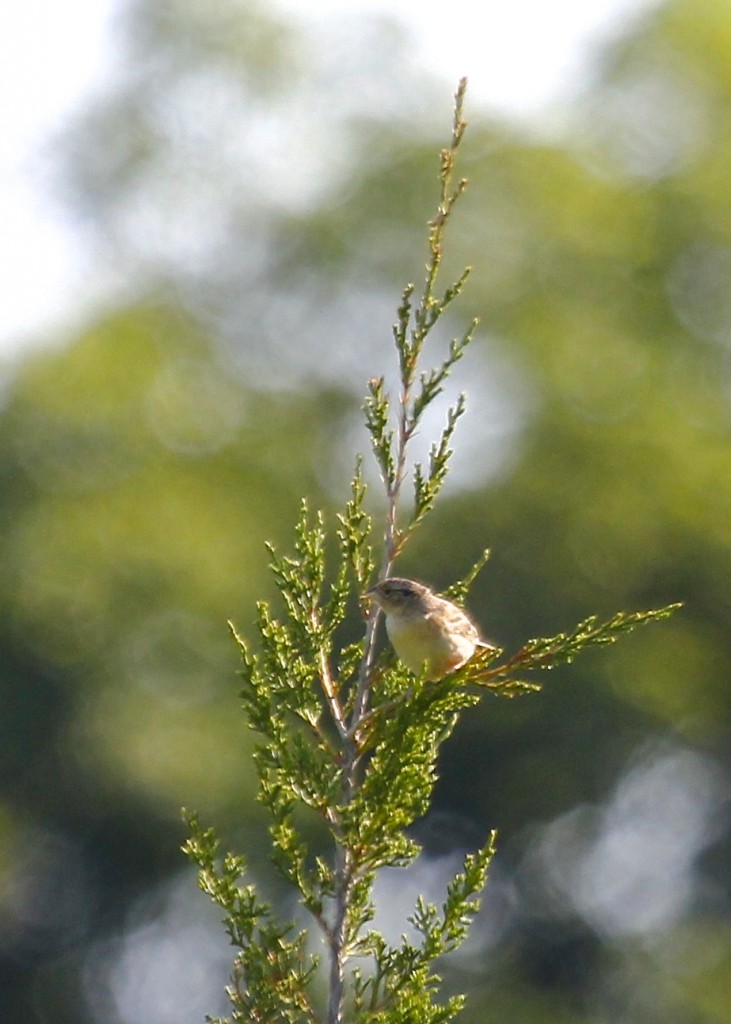 Sunday Late Morning: Appalachian Trail Pochuck Creek Section
Highlights: Watching a Marsh Wren build its nest was amazing I was really happy to get the photo at the top of this post. I also really enjoyed the Swamp Sparrows perching on cattails and singing.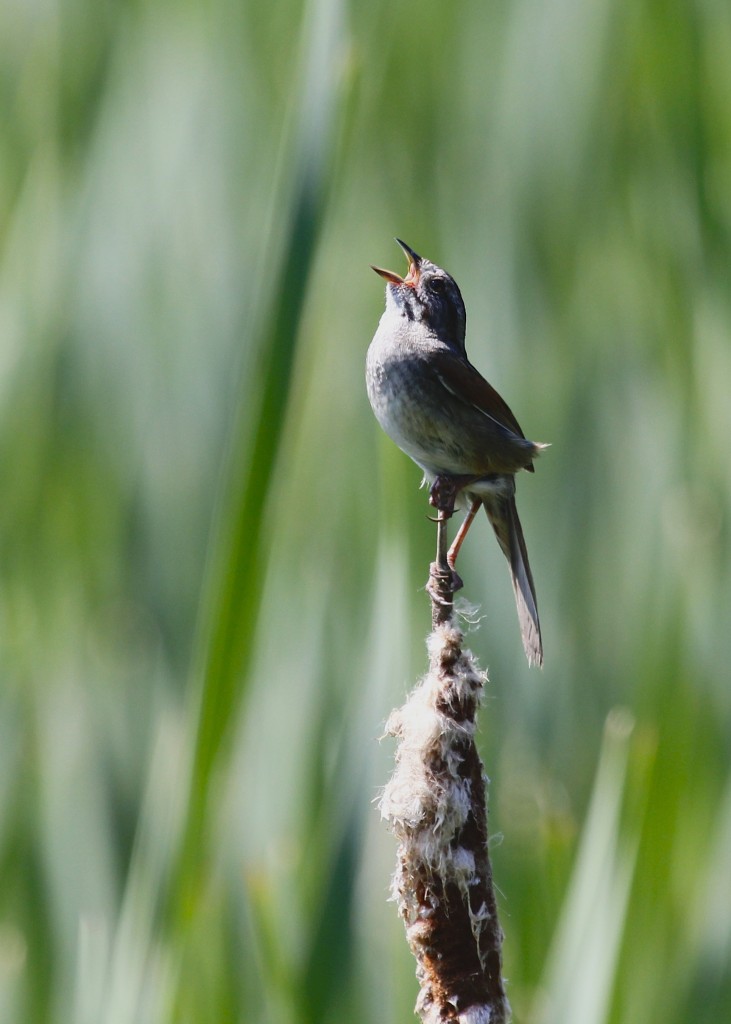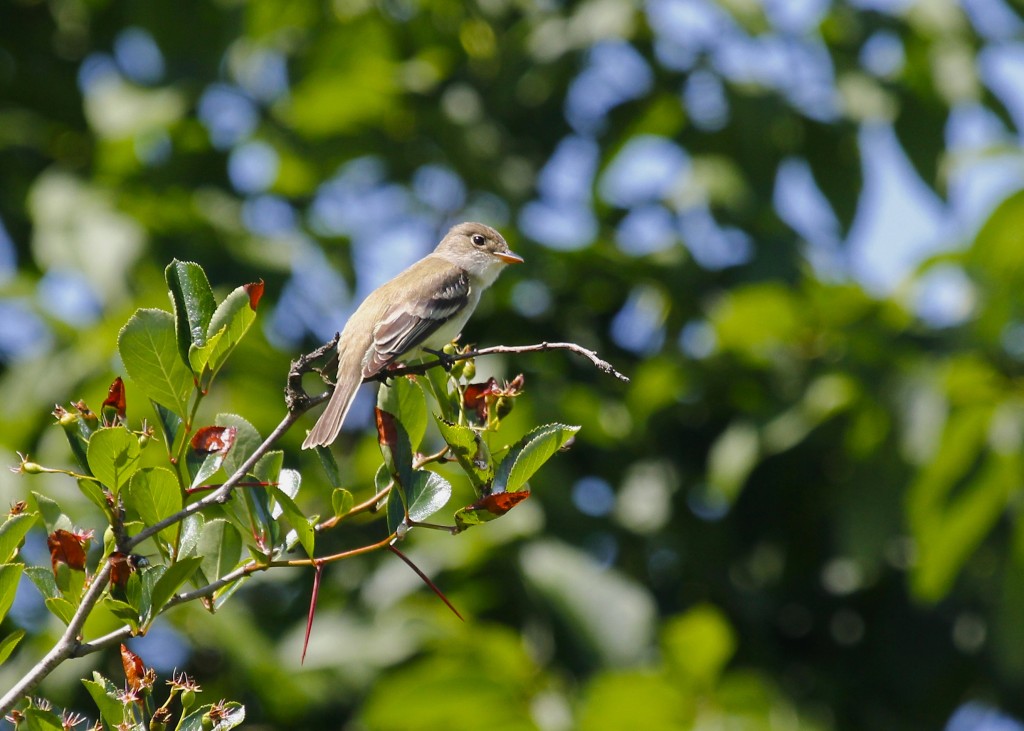 Sunday Afternoon: Wallkill River NWR
Highlights: For the heat of the day, we saw many birds while we walked the east side of the Liberty Loop.  I really enjoyed the distant but good looks at four male Bobolinks, and I managed to get a photo of a male Orchard Oriole that I like: